Lighting Collective Trade Loyalty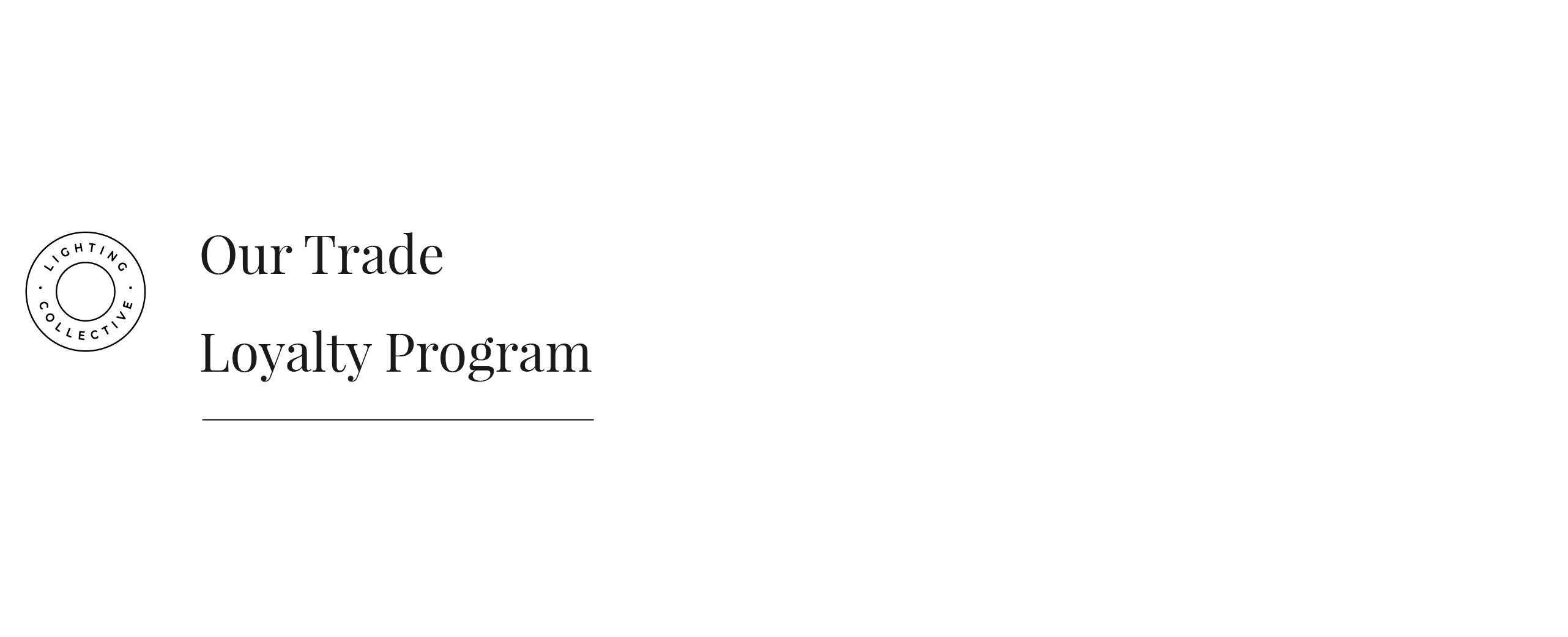 Lighting Collective offers trade pricing for our Trade Loyalty customers. We created our loyalty program to make life easier for trades to have quick, supportive and reliable access to trade pricing. We offer excellent customer service and support throughout your project journey.
Become a member in just 3 easy steps:
1. Fill out the form (at the bottom of the page)

2. Wait for your approval (you will receive an email)

3. Request a trade quote by either sending your lighting schedule or by requesting a quote (don't forget to include the qty and delivery address)
Trade Loyalty discount applies to customers who are as follows:
Architects
Builders
Construction
Electricians
Hotels
Interior Designer s
Project Managers
Pubs & Clubs
Resorts
Stylists
Do you offer trade discount?
Yes, at Lighting Collective we offer trade pricing and can set trade customers up with a trading account.
Do you offer credit accounts?
No, all orders require 50% deposit with balance payable prior to dispatch. For smaller orders and stocked items, full payment is required at time of order.
What is the trade discount?
Trade pricing differs depending on the range so the best way is to let us know which products you are specifying and quantities and we can email a project-specific quote.
Is there a blanket trade discount?
Trade discounts are available on most ranges but some have no trade discount. Discount may vary depending on volume.
Didn't quite answer your questions?
Email us at tradeloyalty@lightingcollective.com.au for more information regarding our Trade Loyalty Program.
---