The Calile Hotel - Breathe Topical Warmth Into Your Space
Why are people making the trip to an Oasis in the centre of the hustle and bustle of Fortitude Valley and returning inspired and renewed? Well, here is your new wave of inspiration — Geometric shapes, pastel tones, brass accents and floating frosted glass, meet Brisbane's Calile Hotel. Safe to say we are obsessed with these tropical interiors!
Architectural firm  Richards and Spence are referring to the Calile Hotel as their "greatest professional achievement to date". Having been influenced by Brisbane's balmy climate, they have drawn inspiration from similar playful cities such as Miami, Palm Springs, Rio De Janeiro and Mexico City.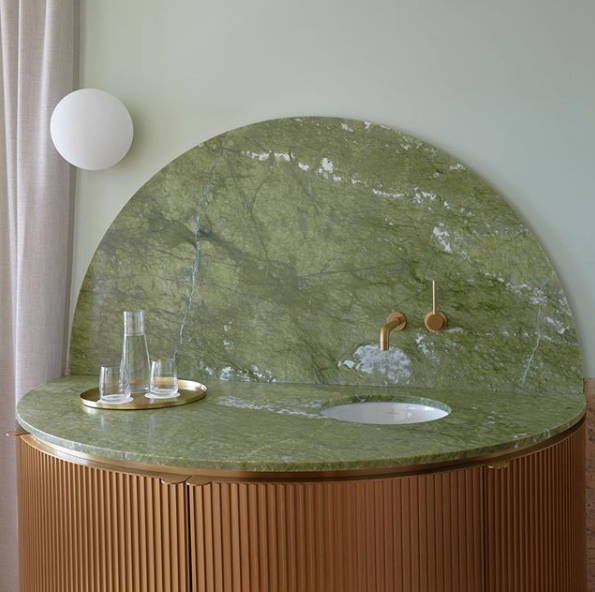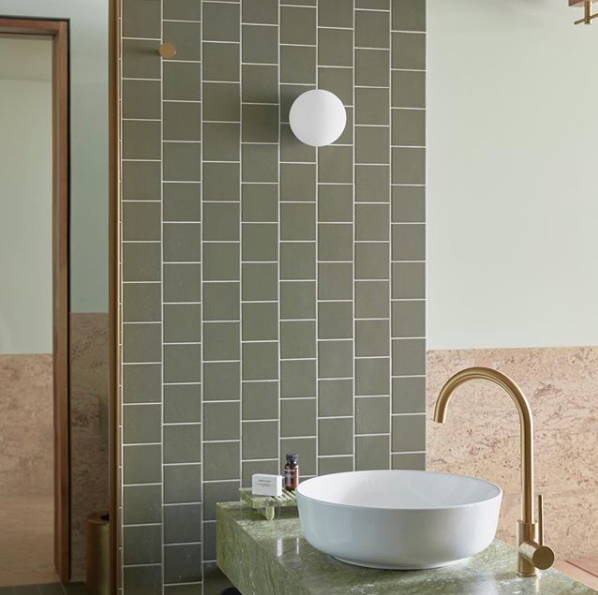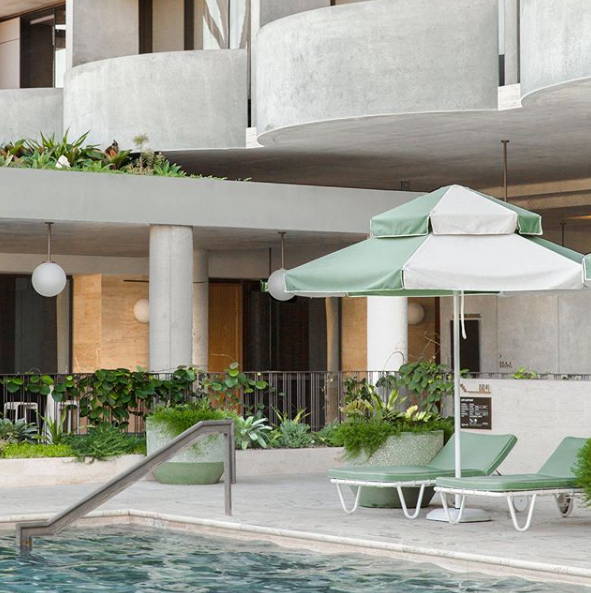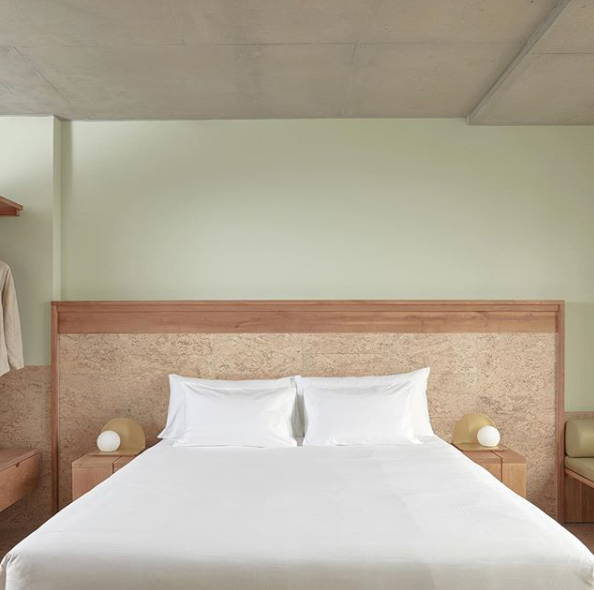 The design is a showcase of skilful contrast and the articulate use of colour and shape. Think raw lines held together by marble meeting velvet and concrete being brushed by an array of sorbet colours.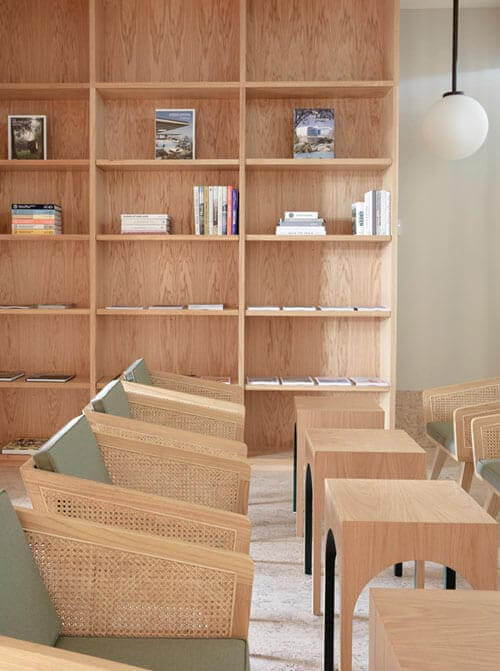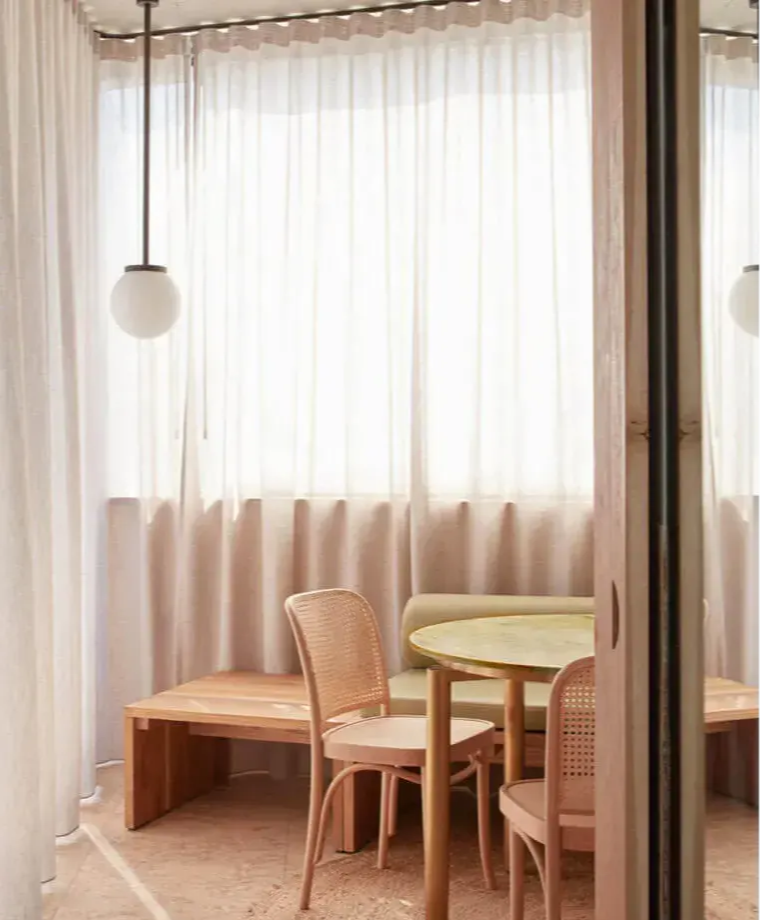 The hotel has been sun-drenched in tropical blush-colours - sky-blues, olive greens and pastel pink with the lower half panelled in cork extending to the floor. By keeping the combination of textures between the floor and furniture in complementary tones, Richards and Spence design team have created an inviting, warm, fresh palette.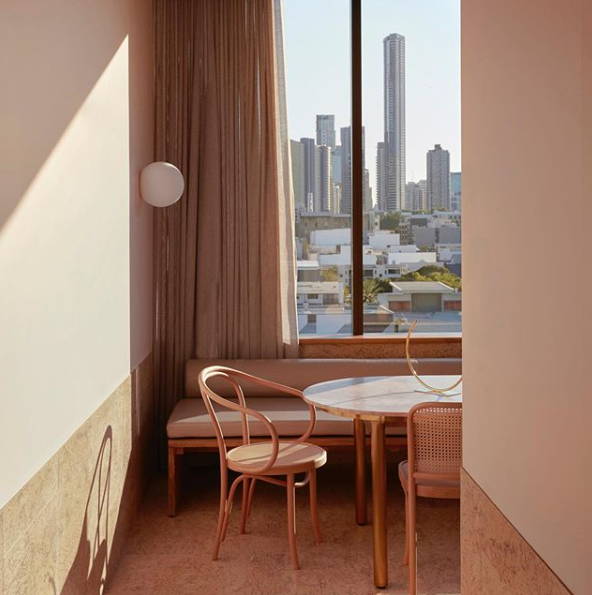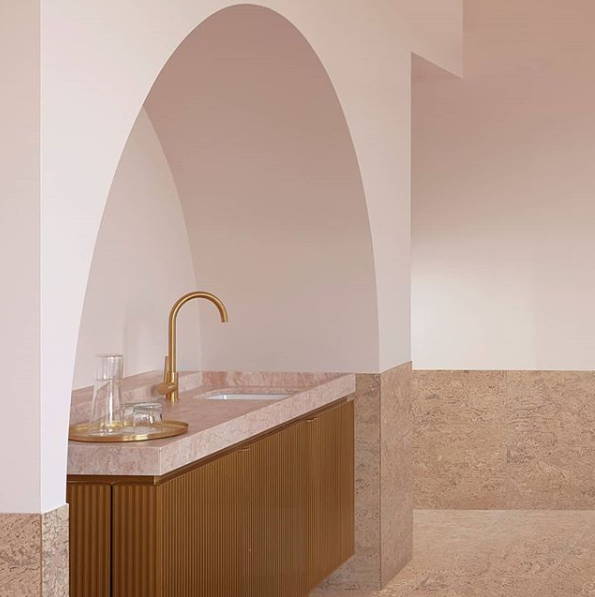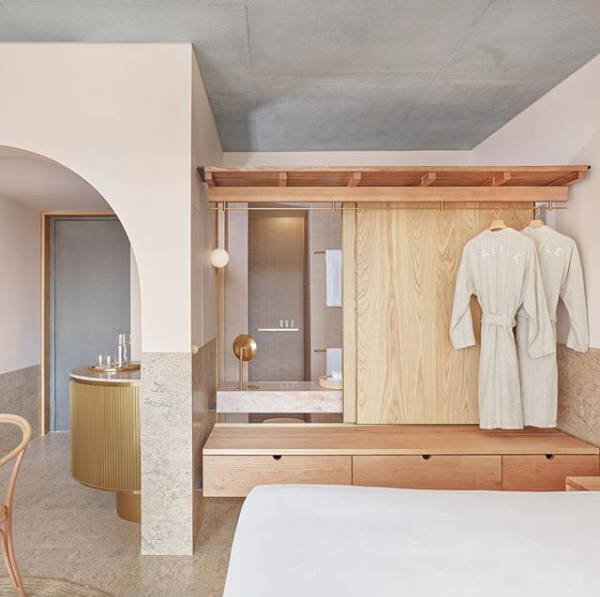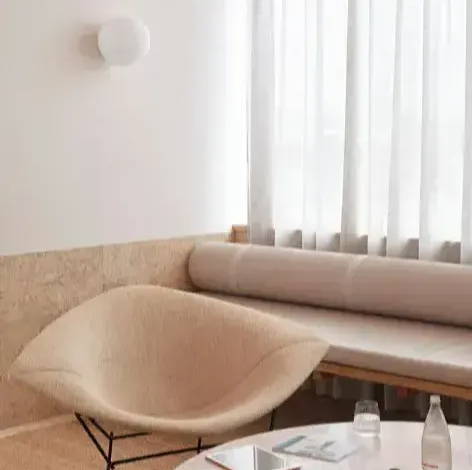 There is a structured yet sculptural feel moulded by geometric shapes that play with detailed and bold forms.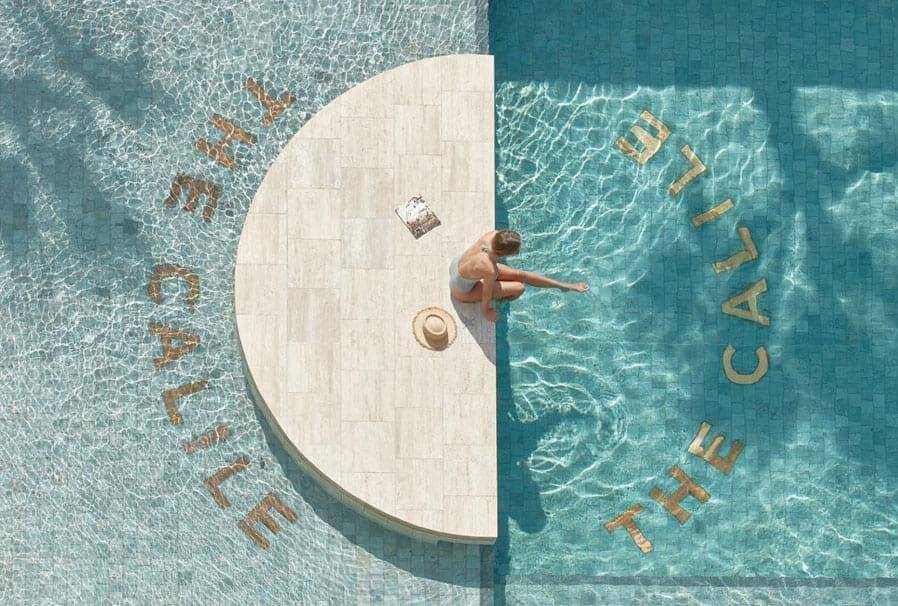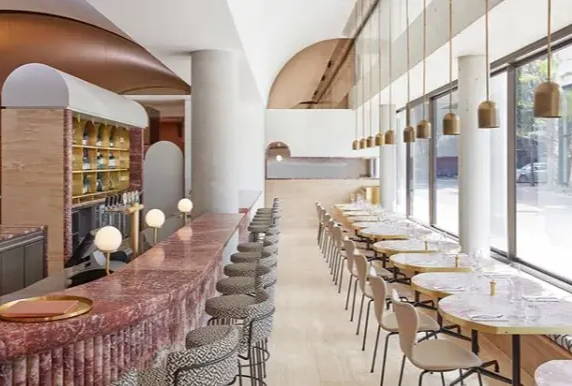 Lighting fixtures ooze a mid-century modern style. Seemingly floating throughout the space, they create an immersive and playful atmosphere. The integration of high ceilings in the common areas teamed with brass rod pendants help to build grandeur and evoke an Americana/luxe feel.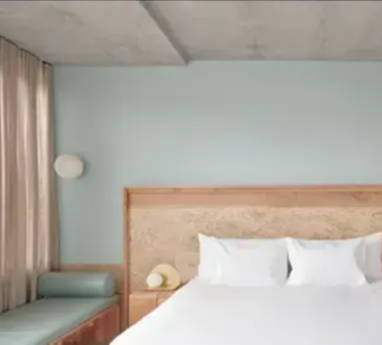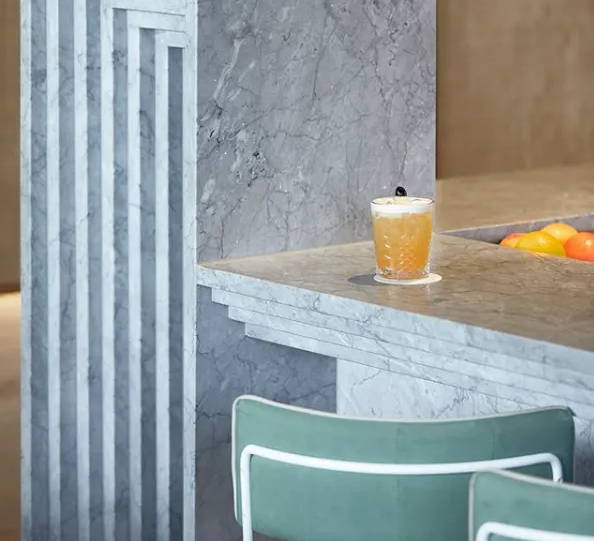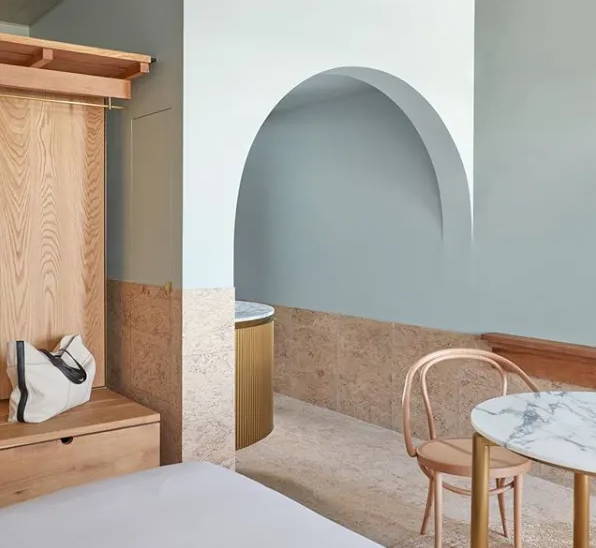 Wall Lights are naked frosted globes that appear to float on the wall.
Brass accents such as the lamps are frosted globes that sit on either a thick brass cylinder or on a brass fold, provide a sense of indulgence.
The high quality finishes specified such as the warmth of the Oak complemented with the brass features create a juxtaposing link between fun and luxury.
Architects: Richards and Spencer
Photographer: Visit The Hotel >
---