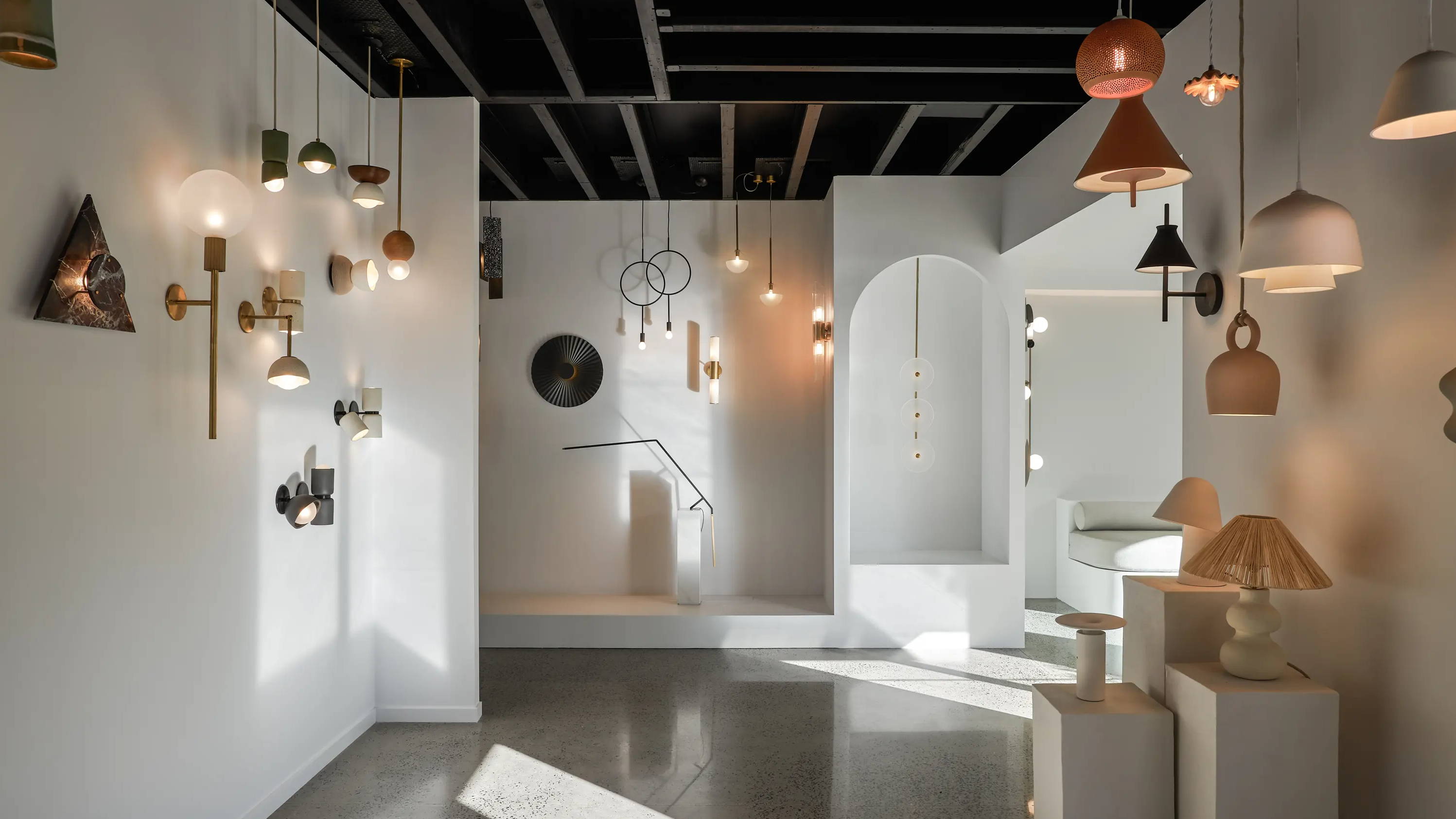 Showcasing Style & Quality
Located in the heart of Byron Bay's stylish Arts and Industry estate, our showroom is a concept store that exhibits a carefully curated range of luxury lighting. The space is an all-encompassing expression defining what Lighting Collective stands for and our grasp of the industry. The textures, materiality and natural depth create the perfect canvas for us to thoughtfully display some of our favourite and most loved products.
We invite you to explore the various brands, styles and quality materials we offer. We have an experienced team on hand to provide a complete consultancy service and a well-rounded customer experience.
Creating a well-designed interior takes time, patience and balance. Over a 18 month period starting in 2021, our team worked collaboratively to build our space totally in-house.
Our design process was simple; we went with our gut with the goal to inspire and educate. We reflected on how we wanted this space to be used and how we wanted our community to feel in it.
We draw inspiration from the showroom every day and are proud to be able to offer this transformative space that showcases the best in lighting.
OUR SHOWROOM COLLECTION

* Showcases all the products we currently have on display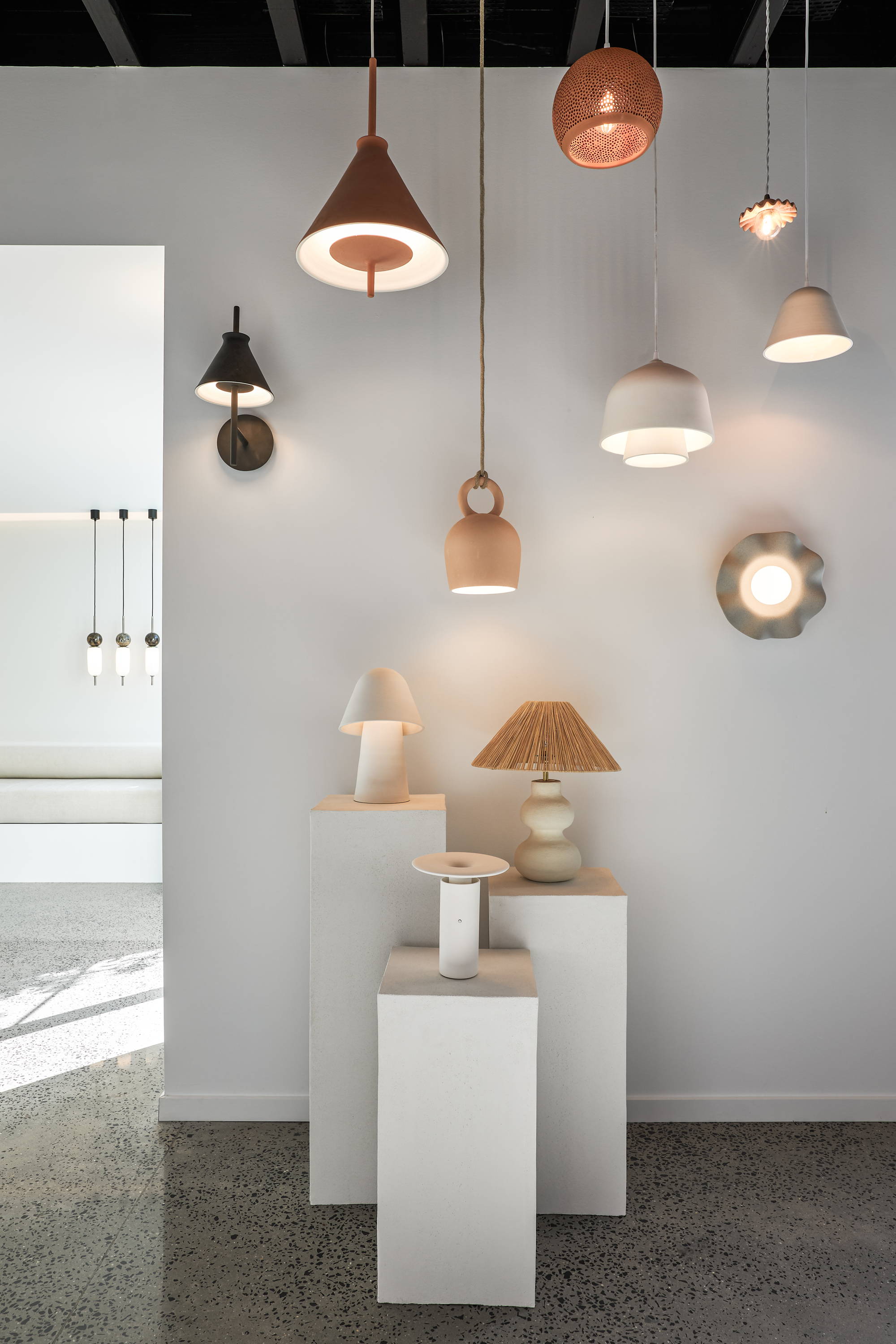 With a growing team and a matured collection, we have created a space to showcase our favourite pieces and most popular designs to form a unique and interactive design hub for all things lighting.
Our showroom is a destination space where lighting aficionados can view our collection and samples of our extensive range with the ability to converse with lighting professionals to achieve new innovative, experimental and exclusive lighting designs.
Lighting Collective provides a carefully curated selection of luxury lighting with a focus on quality and design.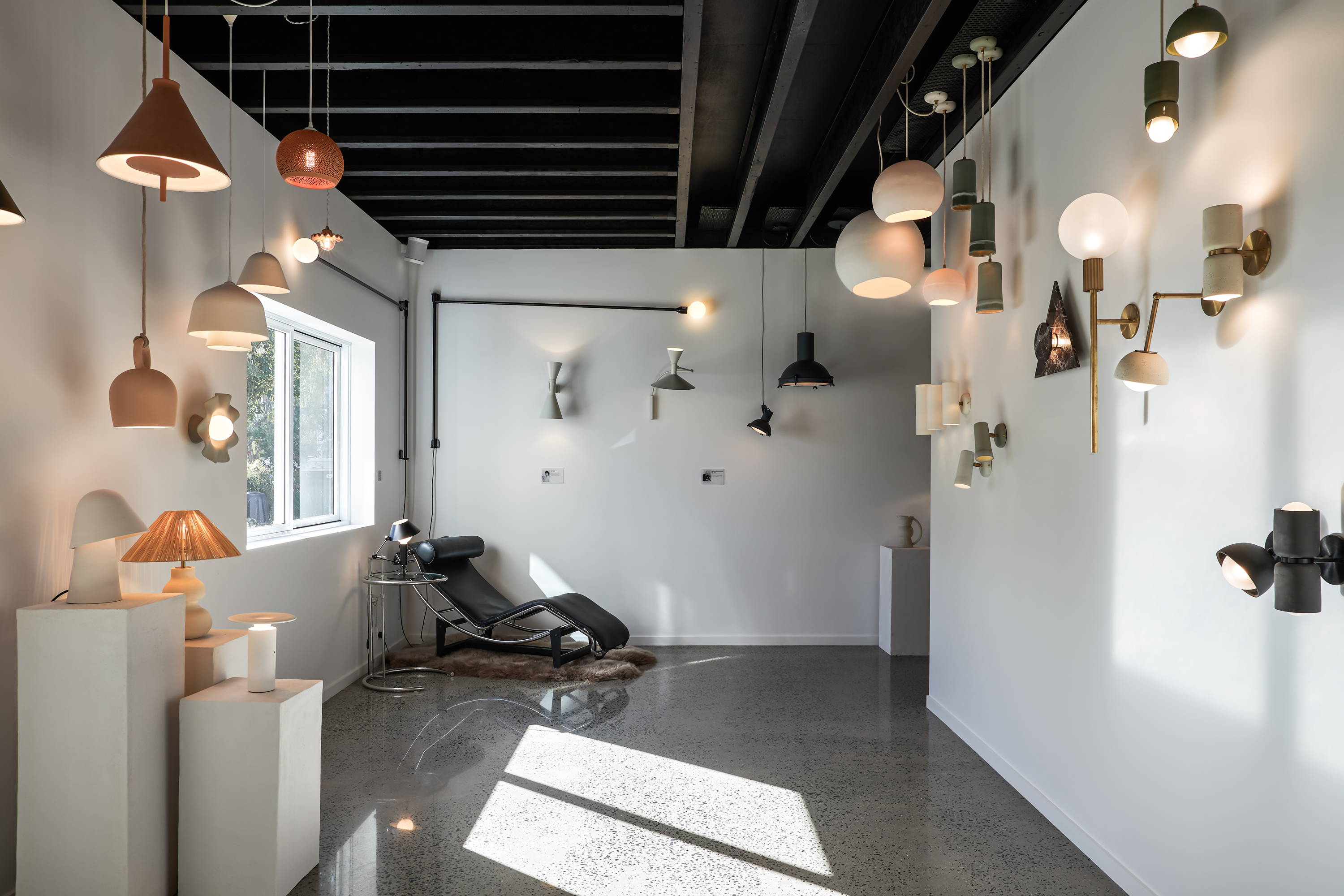 Our showroom is open 9am to 4pm Monday to Friday and we welcome all visitors (no booking required).
80 Centennial Circuit
Bundjalung Country, Byron Bay
NSW 2481
If you aren't able to join us in sunny Byron Bay, you can also take a virtual walk-through!
Please note our lighting consultations are by appointment only, you can check out our consultation offerings to discover more about how our consultations team can help you with your lighting needs, what our consultation service entails and the details we may require to best tailor our approach to your needs.
Please reach out to our team directly at consultations@lightingcollective.com.au if you would like to discuss our consulting services in more detail or if you have any questions.