Designers Spot Light- Indirect Lighting
Some of our favourite designers share what inspires them when it comes to indirect lighting.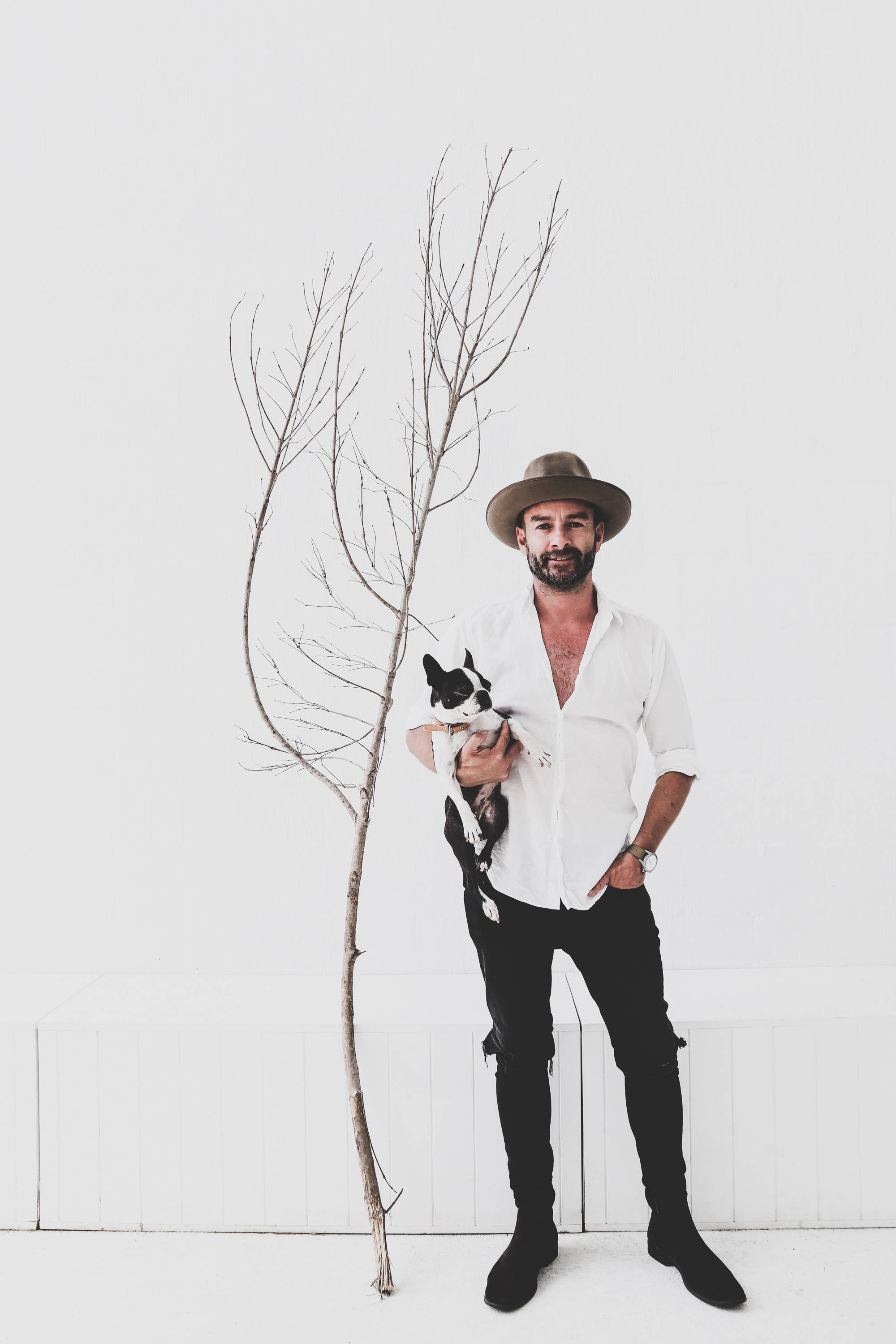 ---
Mr Jason Grant is an Australian Interior/ Props Stylist, and Author of three Books, he also works as a Creative Consultant.
Mr Jason Grant's work and home have appeared in many Australian and International magazines including Real Living, Inside Out, Belle, Vogue Living, Australian House and Garden, The Sunday Times Uk, Milk Decoration, Grazia Magazine Uk, Living Etc and more.
Jason also works styling for Brands big and small these include David Jones, King Living, Reece Bathrooms, Dusk, Pottery Barn, West Elm, Country Road, Sheridan, Murobond Paints, Major Minor Sydney, Palm Beach Collection, Myer, Armadillo & Co just to name a few.
He is one of our favourite locals here in Byron Bay. His style is down to earth with a touch of luxe and always quintessentially Australian. He is not a fan of over styled homes but loves real spaces that are lived in and loved, that reflect the owners personality, believing
"its all about creating a feel good style!"
---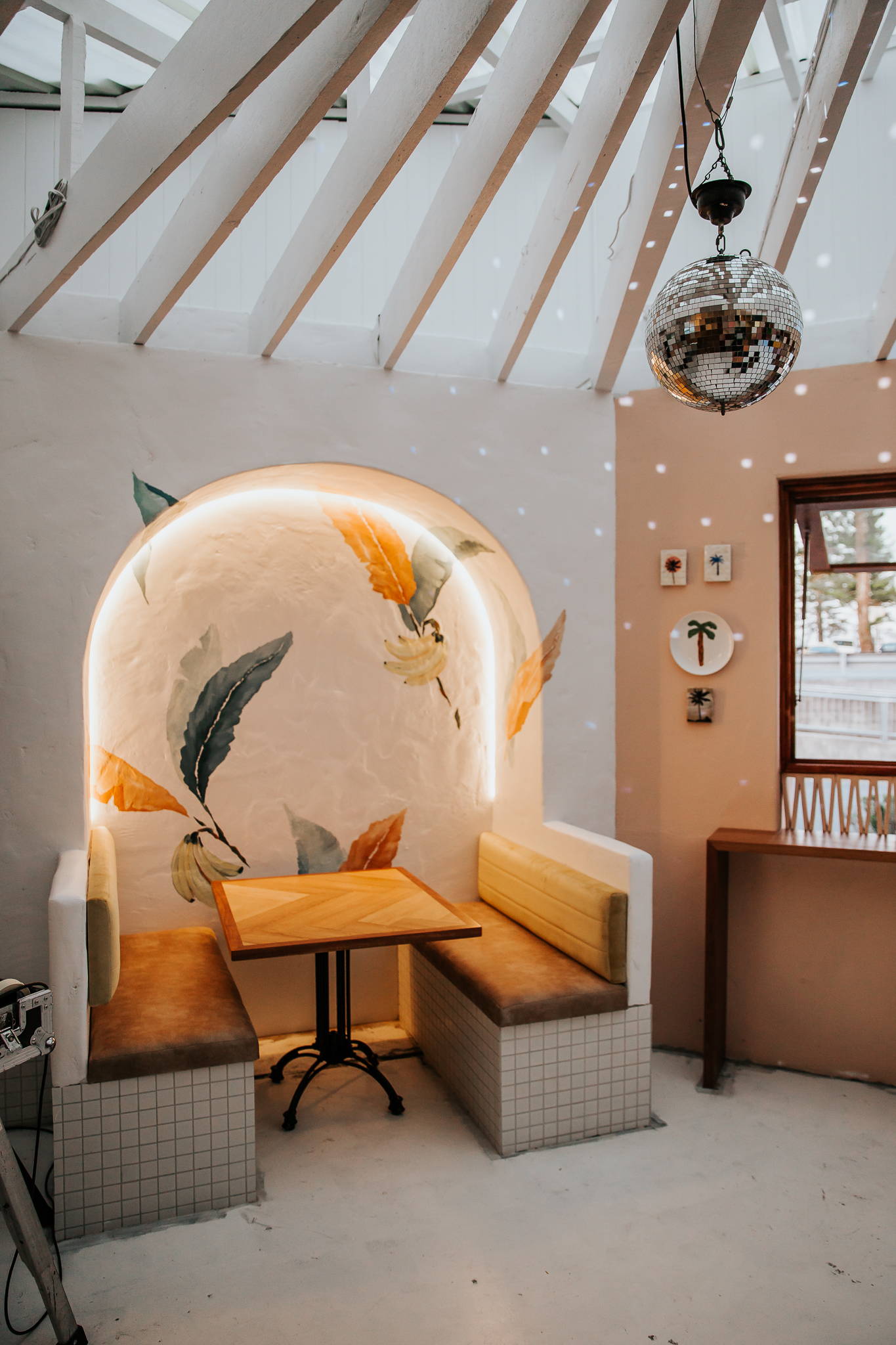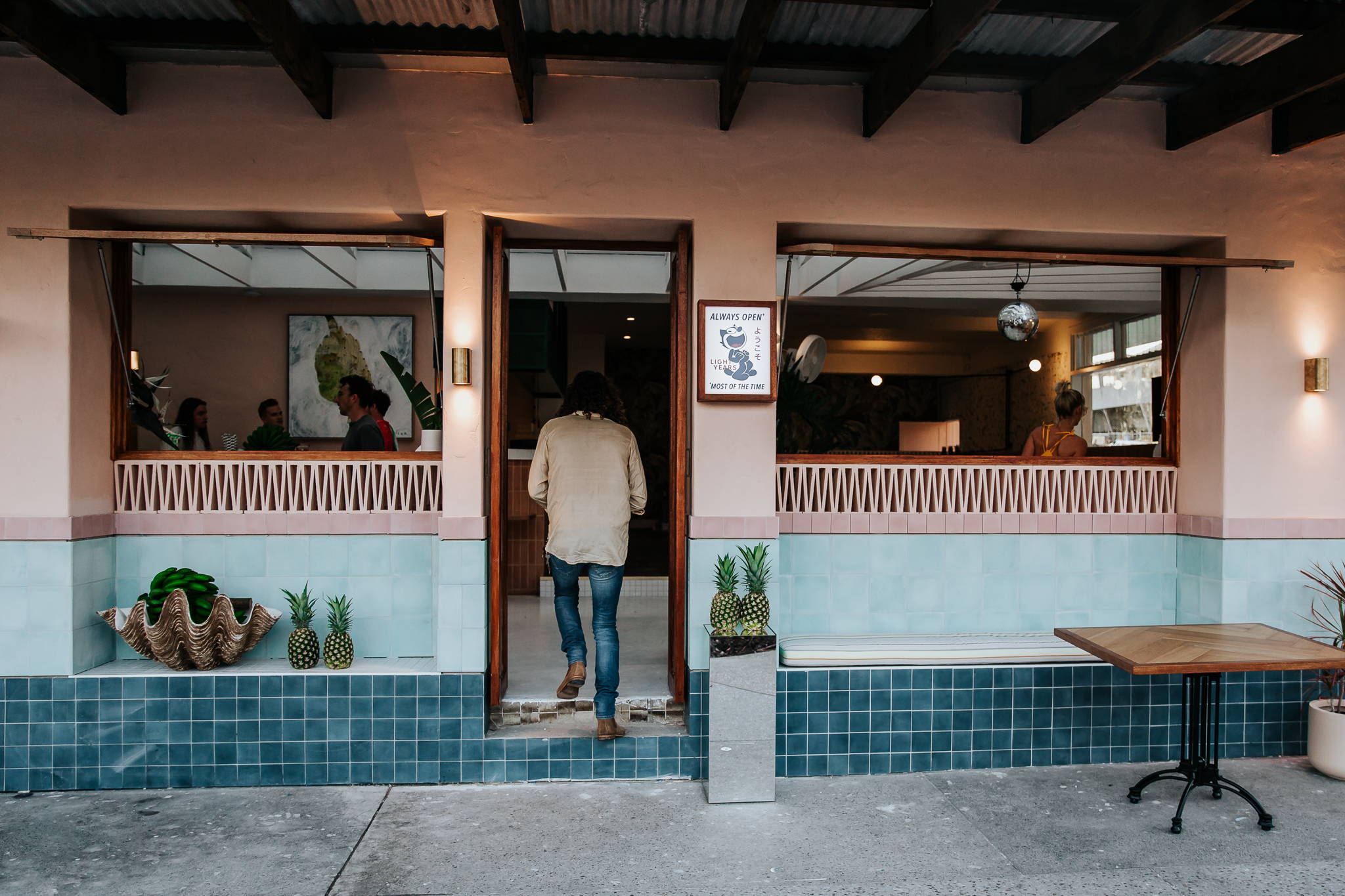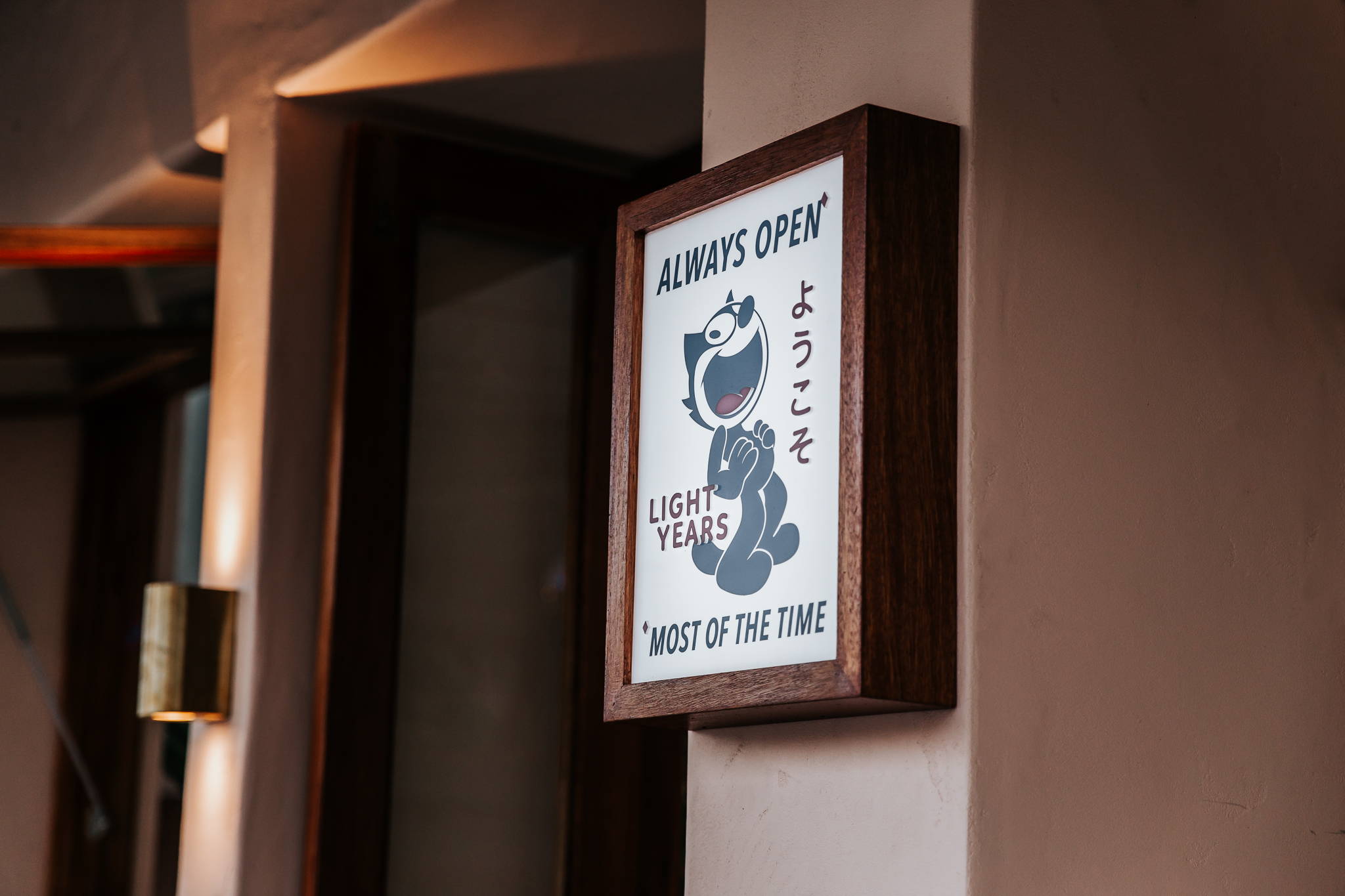 -     What is your favourite form of indirect?
I love any kind of light that adds mood and atmosphere to a space, more and more for me its not just about a space that looks great but also a space that feels great and the right lighting is key to achieving this outcome

-      An example of indirect lighting in one of your designs?
Light years Burleigh we added numerous forms of lighting to create zones and moods throughout the space all focused on creating ambience and a fun mood.

-      Fav product from our collection?
I love this white shell light its simple form and handmade qualities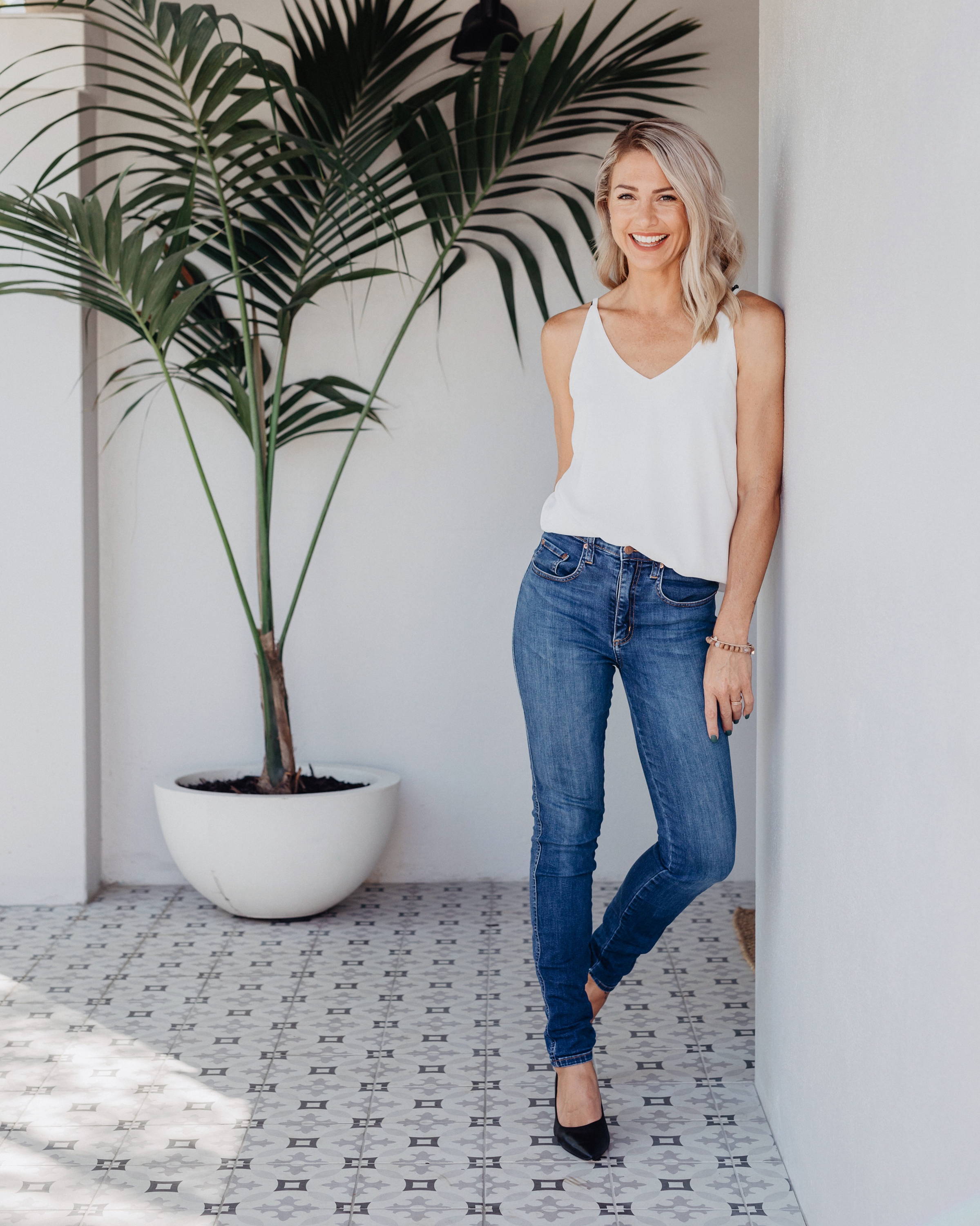 ---
Ascher Smith is Perth's leading exterior landscape designer & stylist, renowned for her contemporary coastal chic style and unique design consultations. Passionate about helping people uncover their outdoor style, Ascher is the go to Exterior Stylist on the West Coast transforming ordinary gardens into spaces you love to be in.
Specialising in renovations and new builds, Ascher Smith works with residential and commercial clients offering expert landscape design and styling services that focus on creating spaces that are beautiful and genuinely reflect the style and lifestyle of her clients.
For the past decade, she has successfully worked in all aspects of landscape design, styling and construction. Over the years she has merged from being a Landscape Designer to now solely an Exterior Design Consultant. Asher spend her days meeting with clients and designing concepts for their exteriors all within a consultation session of a few hours.
With a lifetime of garden love, over a decade of award winning landscape design projects and a passion for all design, she is very clever at quickly visualise a stunning new garden to perfectly suits each clients ever changing lifestyle.
I grew up outdoors, spending hours creating miniature gardens in my own backyard with any leaves, sticks and rocks that I could find. I was obsessed with natural materials and the feeling they gave me. I soon realised that I'd be totally happy doing this on a much larger scale, creating beautiful spaces that others can enjoy.
— Asher Smith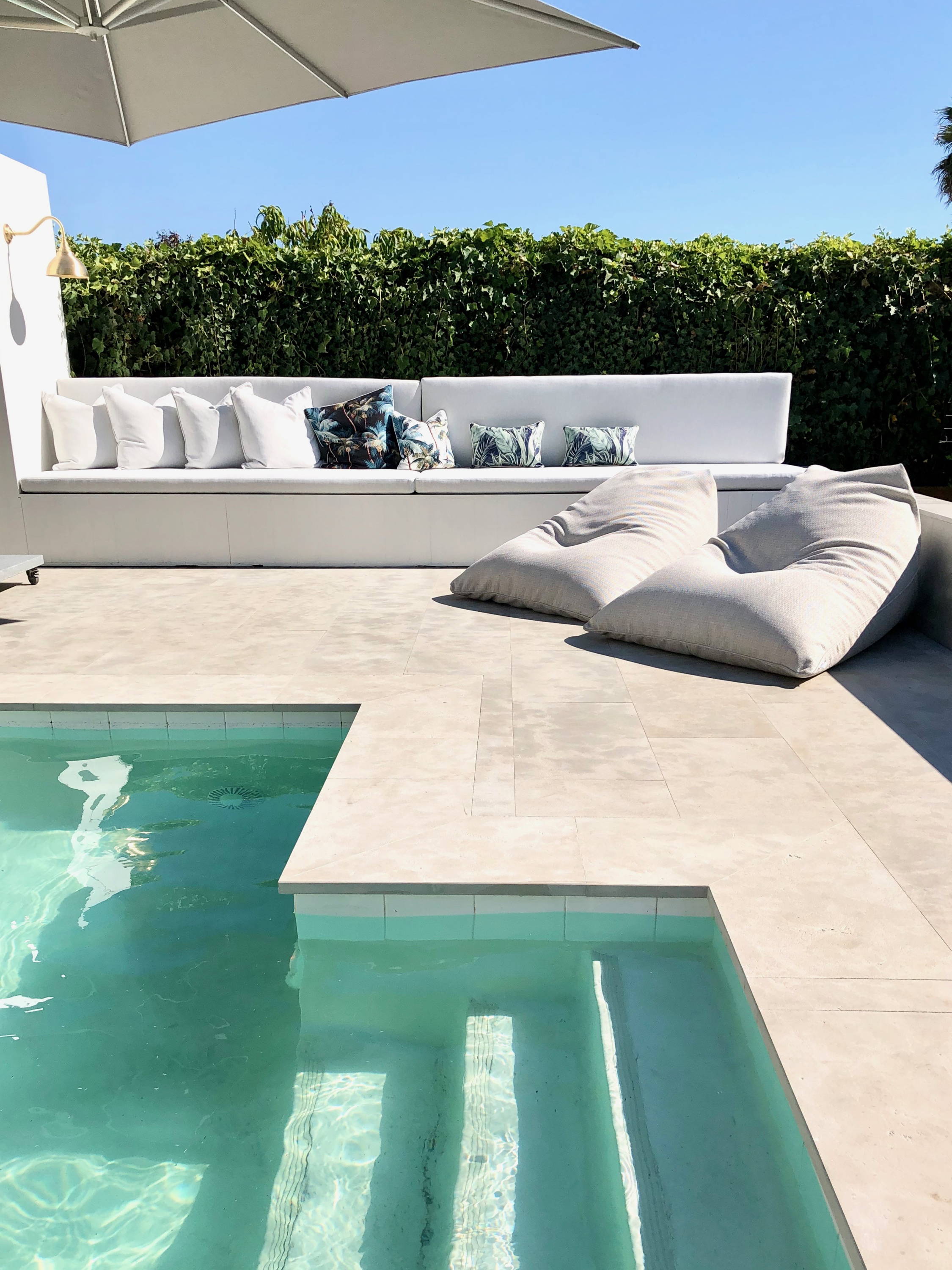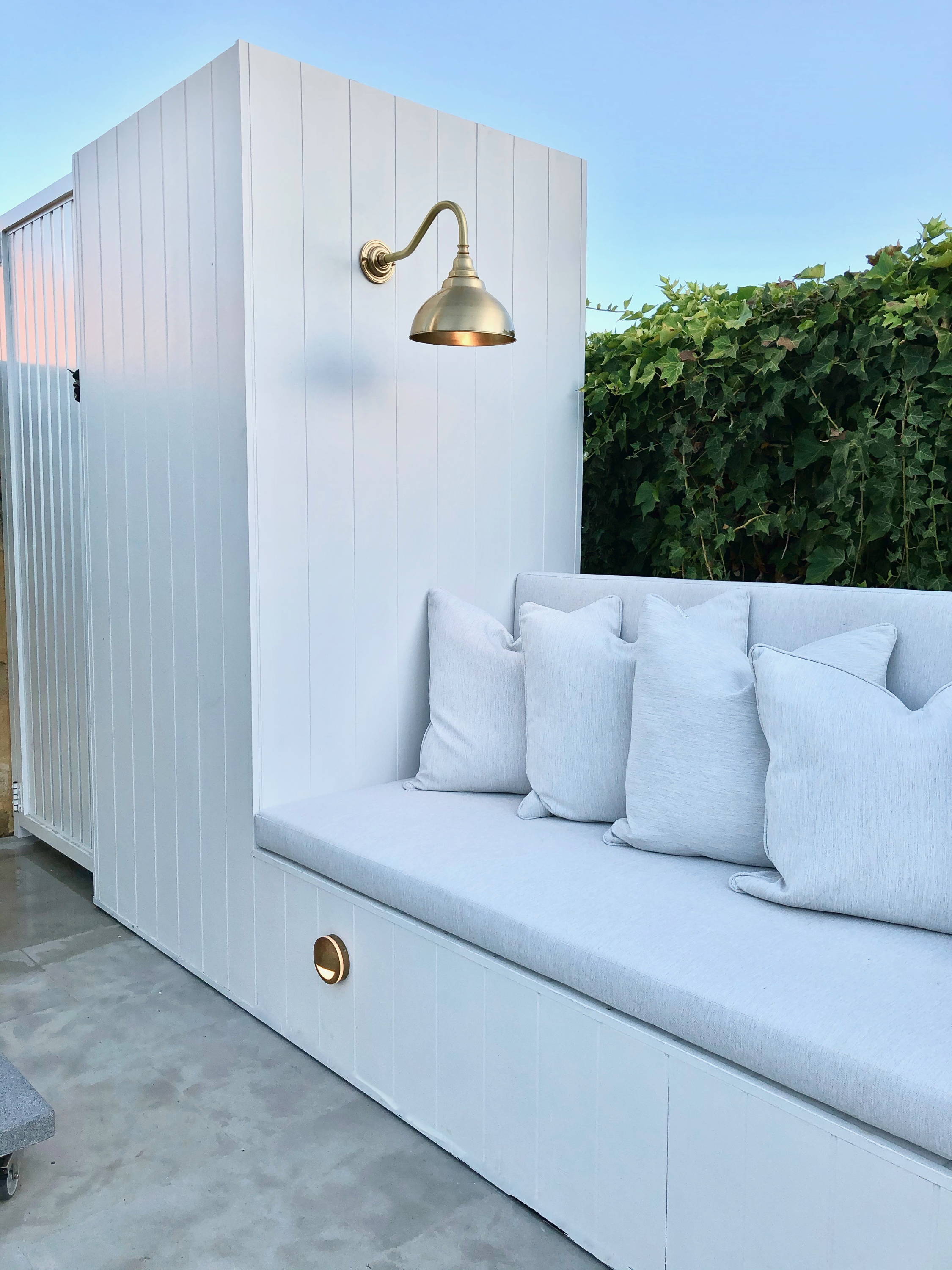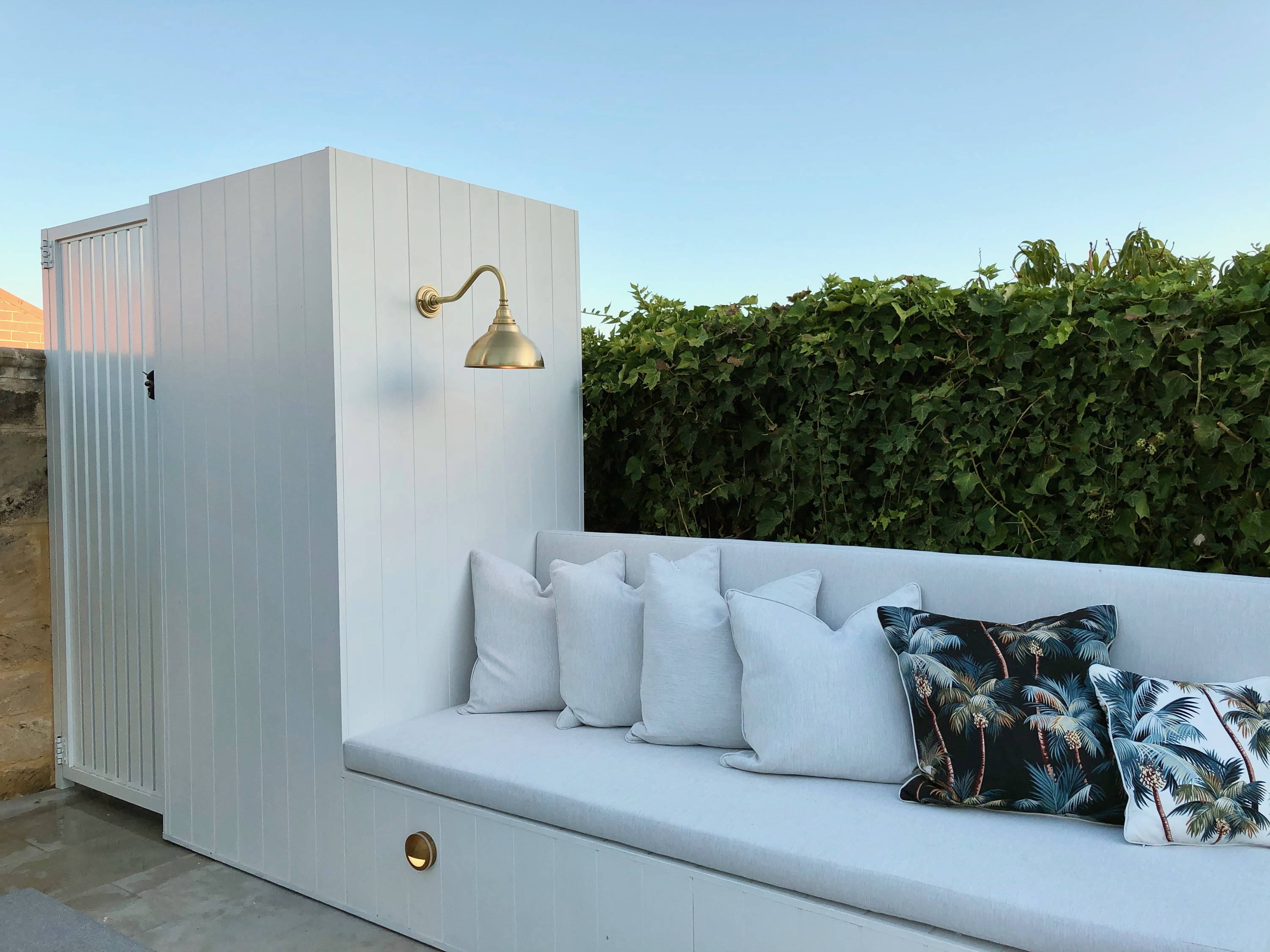 ---
-       What is your favourite form of indirect?
As a Landscape Designer over the years, I have always used subdued lighting for soft landscaping throughout foliage. Though I am finding over the years, as entertaining spaces become less about large planted gardens and more about 'Hardscaping' & that these areas require more 'Accent Lighting' to highlight features such as Stone walls, tiled steps, ornate pots, built in bench seating just to name a few! You only need a few outdoor 'Accent Lights', as you don't want to overwhelm a small space with lighting.
-       Why is it integral to your design?
Lighting outdoors serves not only aesthetic but also practical purposes for gardens at night. It provides ambient light for evening entertaining, highlighting special features, water, stone & plants by adding creative dimensions to even small spaces. Mostly it allows you to enjoy the outdoor spaces during the day but also at night creating inviting views from indoors as well as out.
-       An example of indirect lighting in one of your designs?
In this garden design, the lighting was considered in the very early stages as I had designed a feature oversized day bed seat in the pool area that needed not only night lighting but a large light that would balance the sheer size of the seating itself without resulting in an excess of over-illumination! I used some delicate Antique Brass Eye Lid Wall lights on the face of the seat to compliment the brass Lighting above.
-       Fav product from our collection?
The Brass Gooseneck exterior wall light is one of my absolute favourites. The beauty and effect are conspicuous in the form of the fitting itself. The stylish Ornamental Gooseneck fitting constructed from Solid Brass, not only make this a durable exterior light but a grand statement or any home or garden.
---
Julie King is the director and principal designer of whitewood interior architecture and design agency based in Byron Bay, creating commercial interiors across Australia and New Zealand.
After a decade of experience in the commercial design space for national and international brands, founder Julie King started whitewood with a vision to design spaces that embody her values of quality, longevity and sustainability. this has seen the agency working alongside conscious brands and like-minded people to design purpose driven, thoughtful interiors.
---
​We believe you choose the future you want to see with every decision you make, everyday.
— Julie King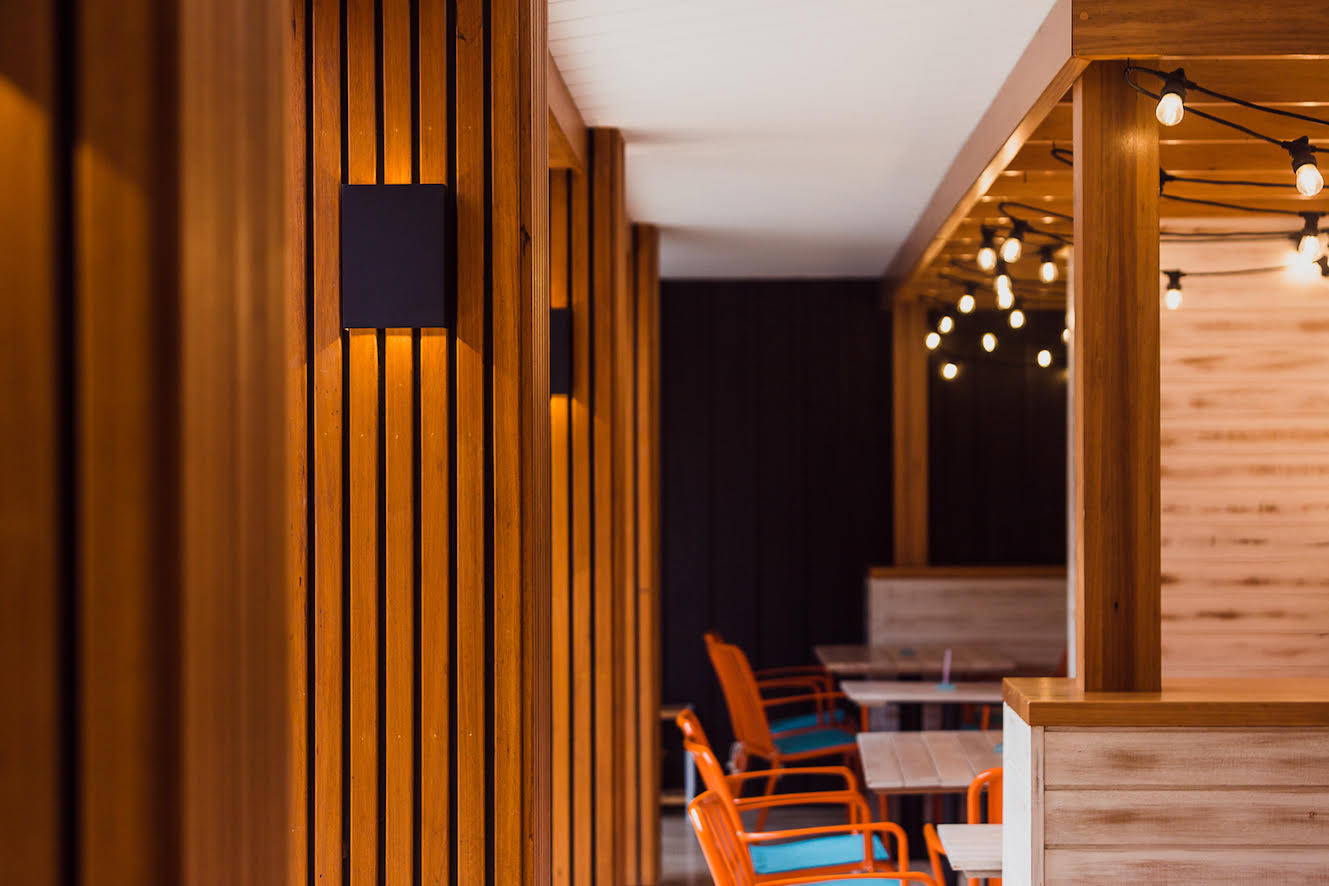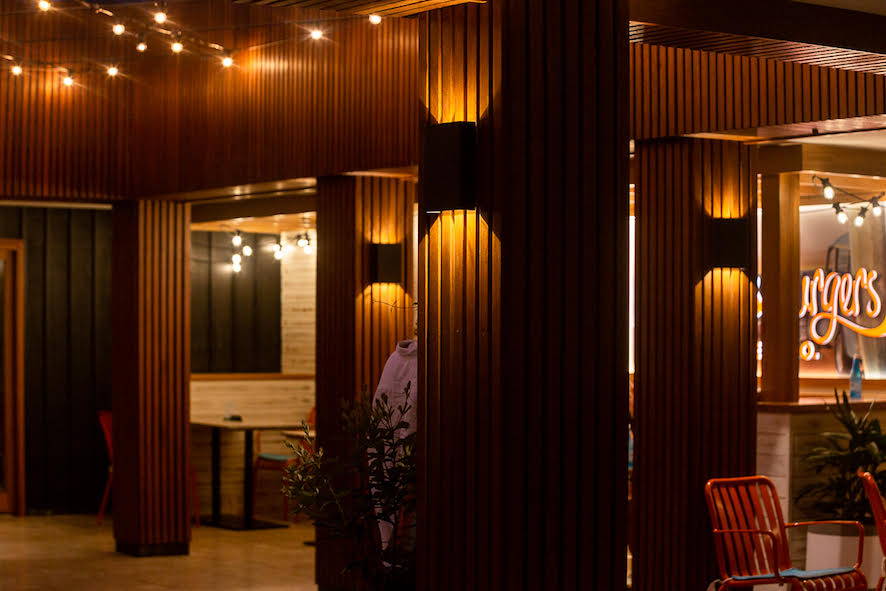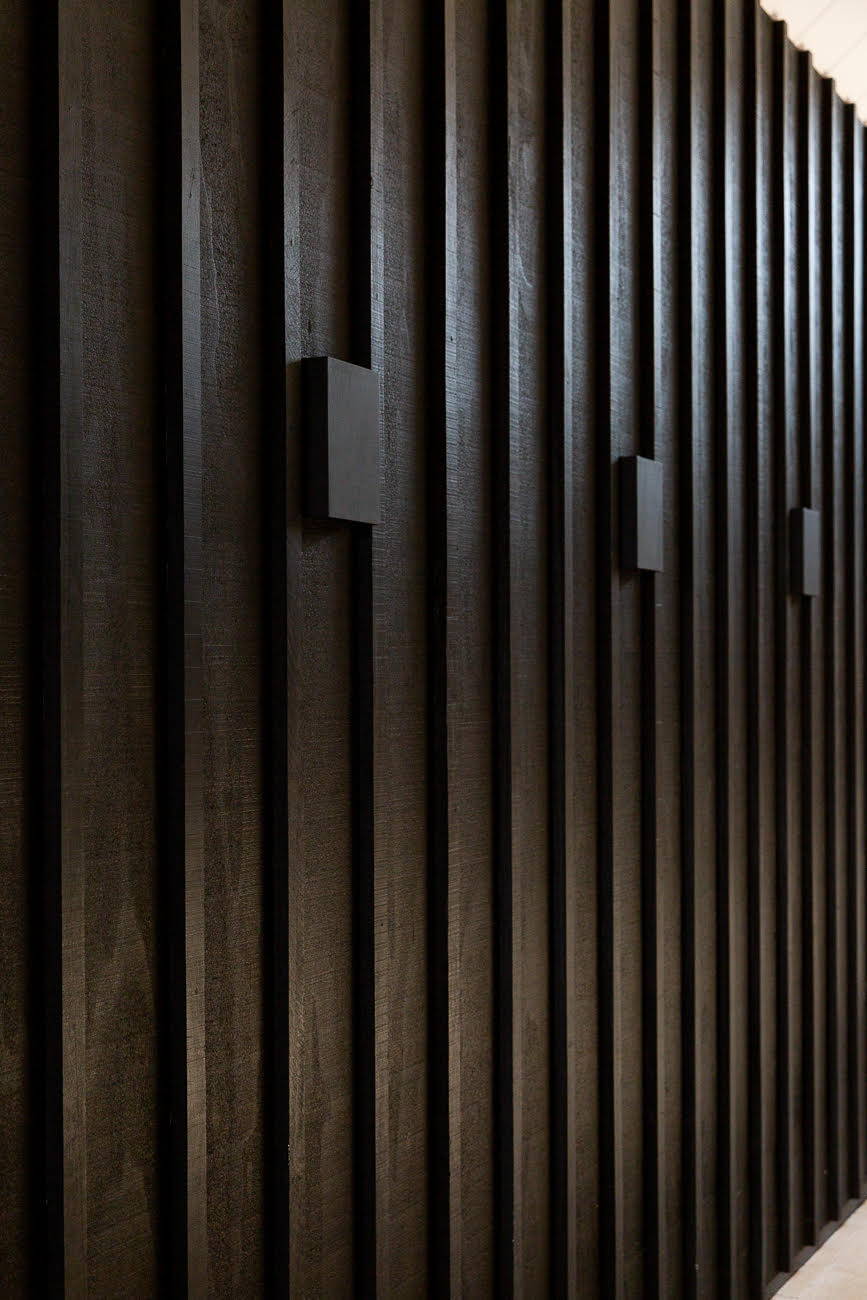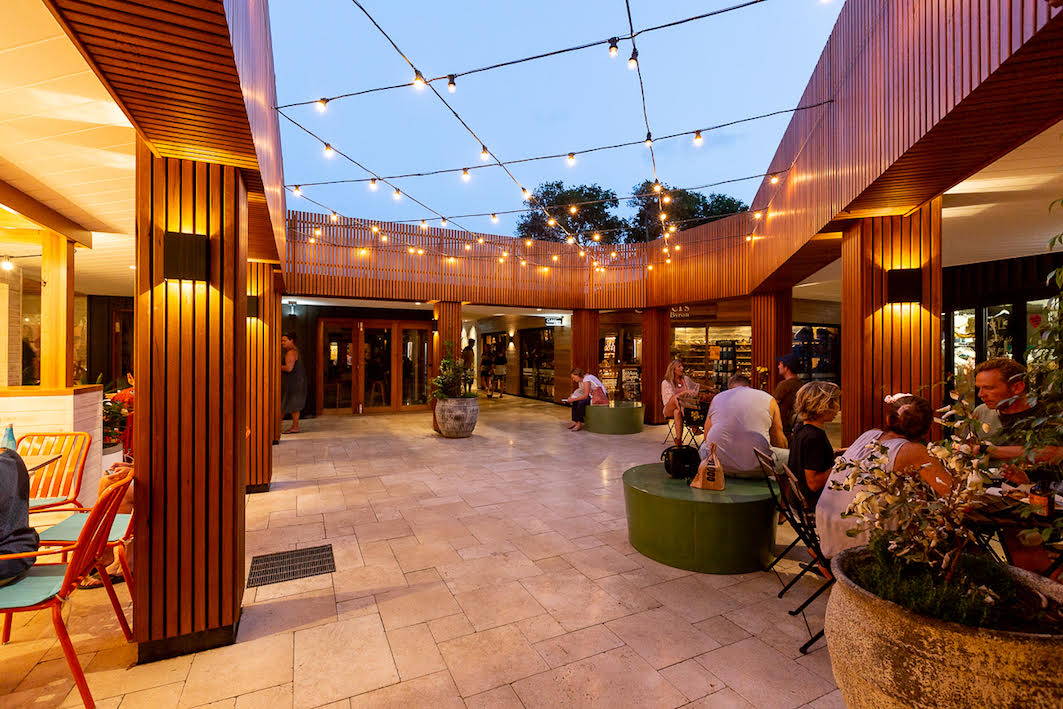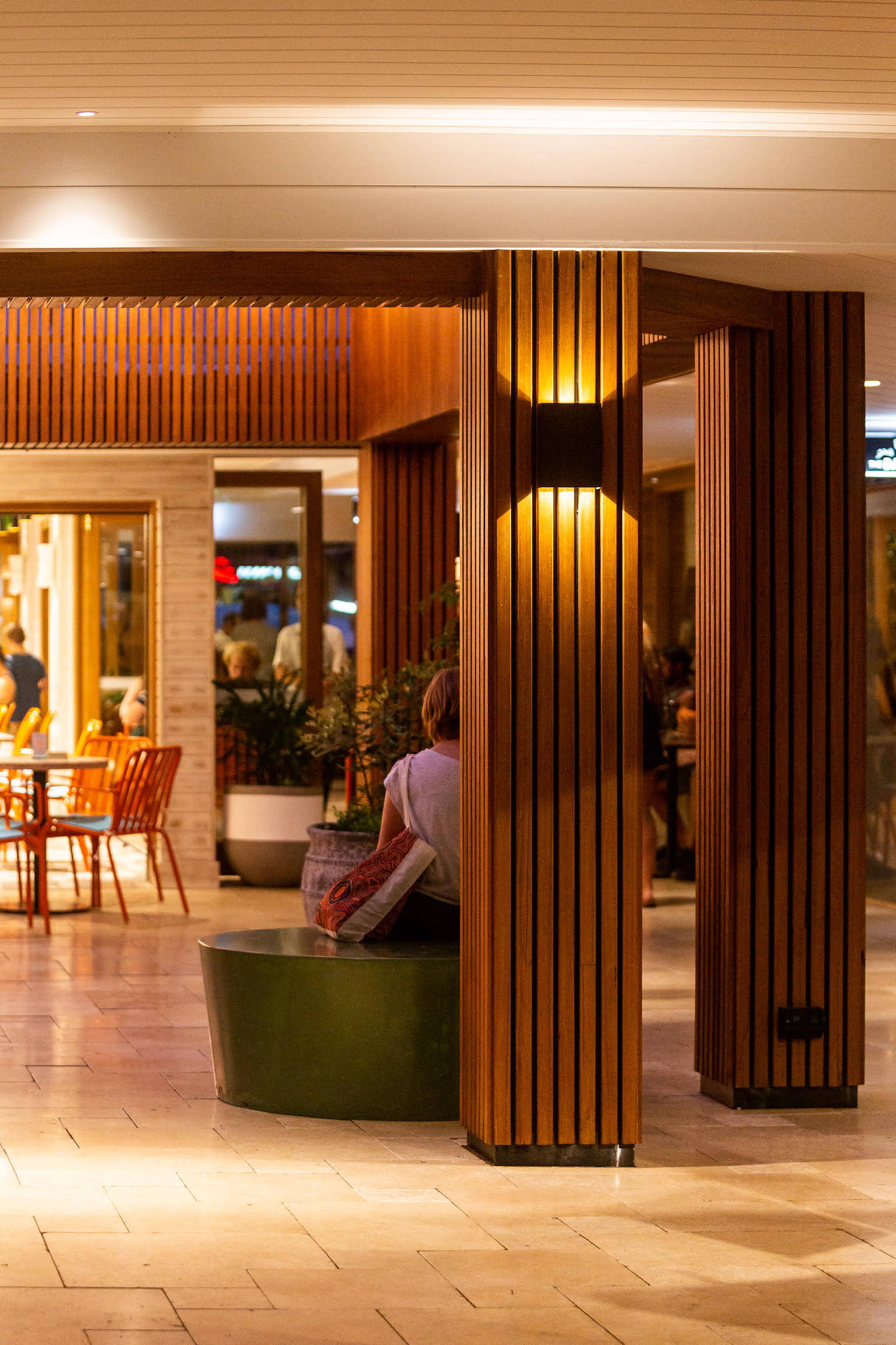 ---
-

       

What is your favourite form of indirect?
Up down wall lights, you can really highlight wall textures and I love the shapes of light being thrown
-

       

Why is it integral to your design?
My designs are all about experience and atmosphere. Our job is to create spaces that people love to be in and that create the right ambience for the purpose of the
interior
-

       

An example of indirect lighting in one of your designs?
We recently installed up/down wall lights on shopfronts and the courtyard columns in the recently upgraded Faros Arcade and the result is a space that people now enjoy and gather in right through the evening
-

       

Fav product from our collection?
I haven't had the opportunity to use them yet, but anything from Marz Designs, the colours and materials in their fittings are beautiful designed and skilfully crafted
Aesthetically, Indirect lighting creates a sense of volume and depth to a room and portrays a soothing atmosphere with drama. This style of designer lighting gives architectural flair to any space with its look and feel.
- Jade Taylor (Lighting Collective)
---