---
We felt fortunate to take a closer look at a recent project by Studio ANR. An interior space focused on the fundamentals of design.
Your key principles when creating your visual story?
As a whole, we base our visions on the fundamentals of design; Form, Function and Materiality. Taking this approach allows us to achieve a narrative that not only embraces visually beautiful spaces, but works with our client's needs. For us, a perfect balance of functionality and beauty is a must.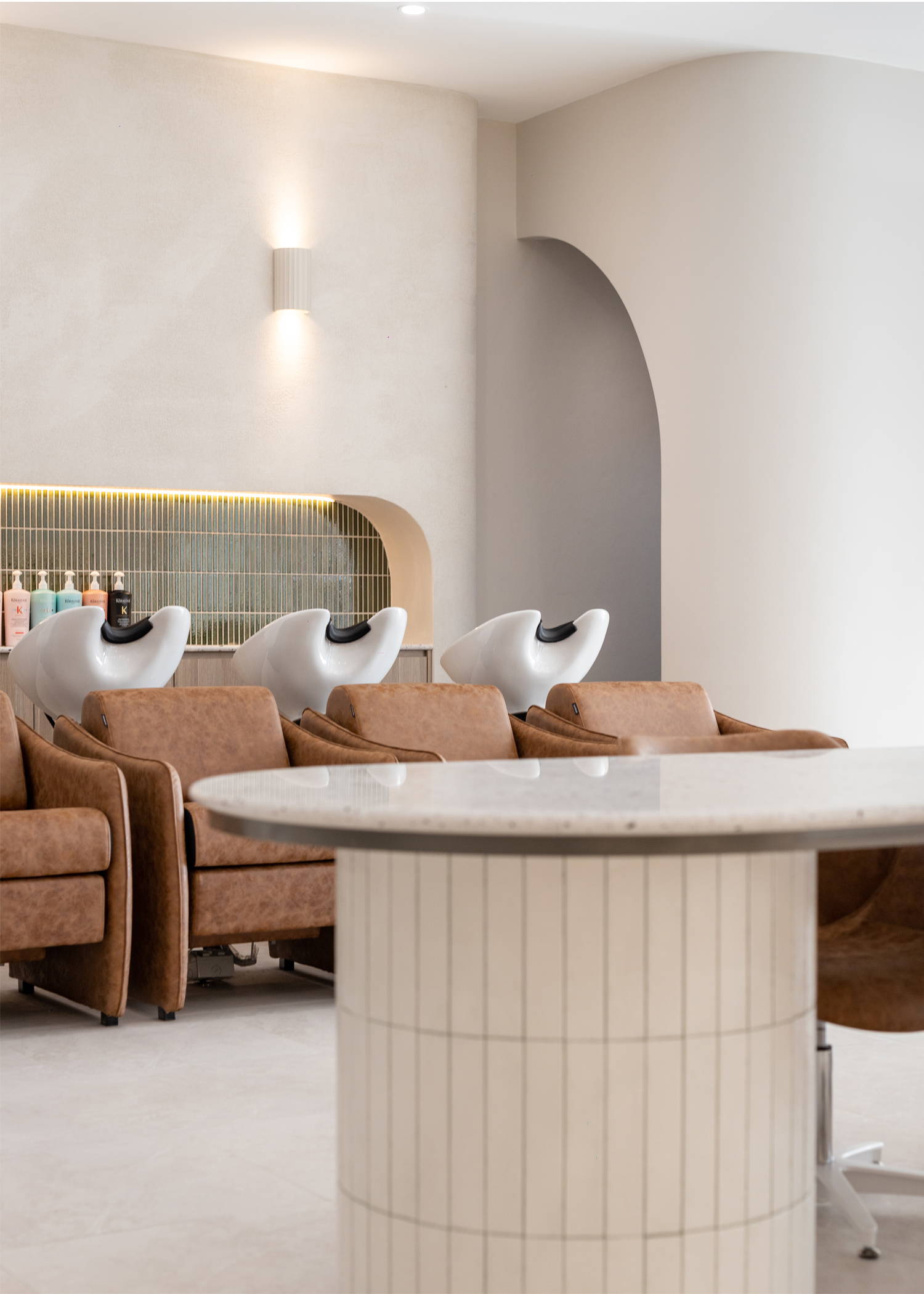 ---
The brief was defined by three key elements: organic, irregular and textural. Our aim was to layer each of these elements through the use of a number of materials, each material playing a part in achieving our client's vision. The combination of textured venetian plaster, bold tiles and irregular forms worked harmoniously.
The first word that comes to mind when entering this space is 'Oasis'. Being a hair salon, it was really important for people's moods to be elevated and transported to a place where they could walk out feeling refreshed, re-energised and inspired.
---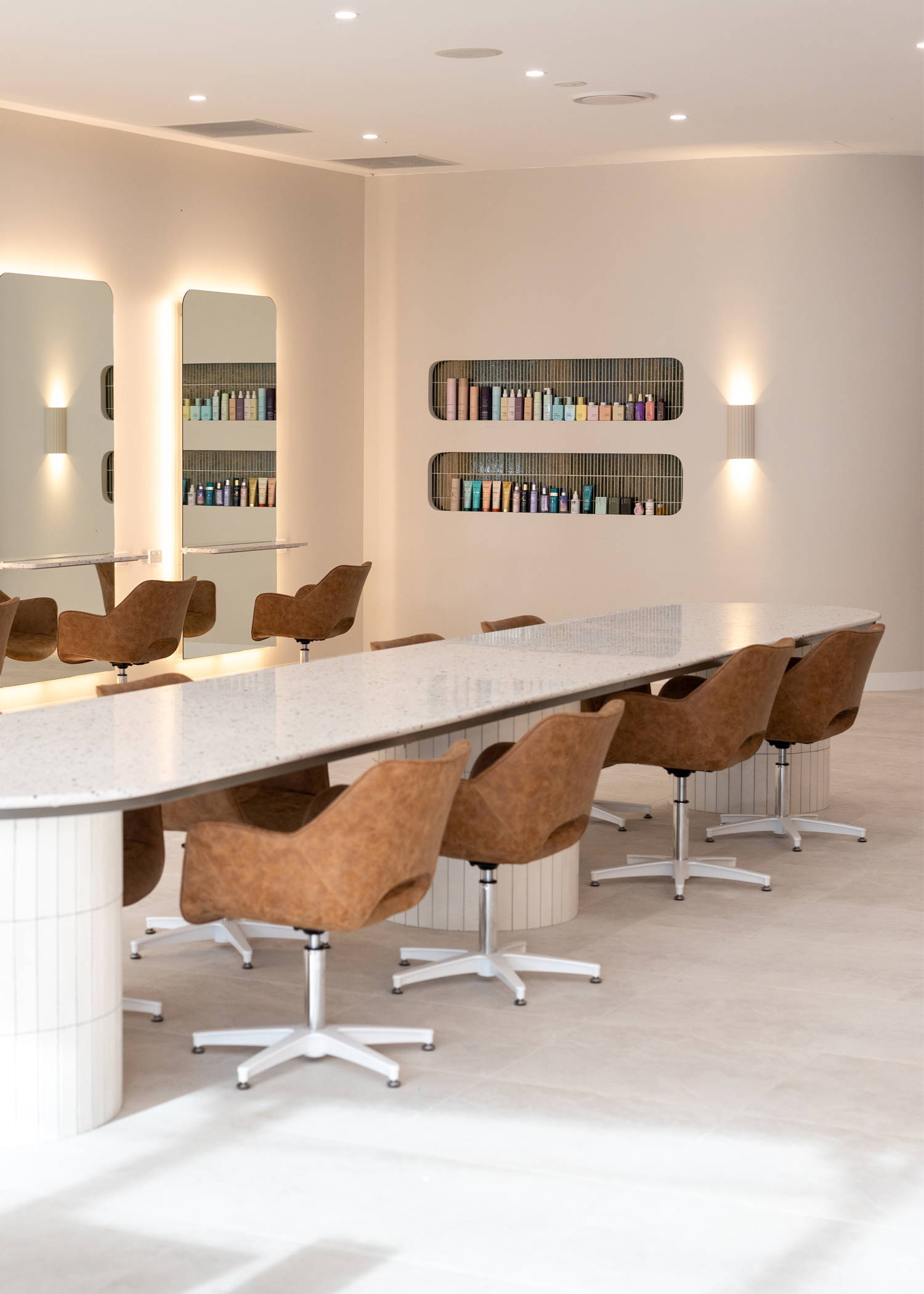 How have you used lighting?
Lighting acts as the final piece to the puzzle. Lighting Collective's Cylindrical Ribbed Up-Down Wall Light had the perfect amount of texture, which complimented and enhanced the texture venetian plaster used throughout the space, Further to that, being able to paint these wall lights in the perfect colour played a key part in our selection.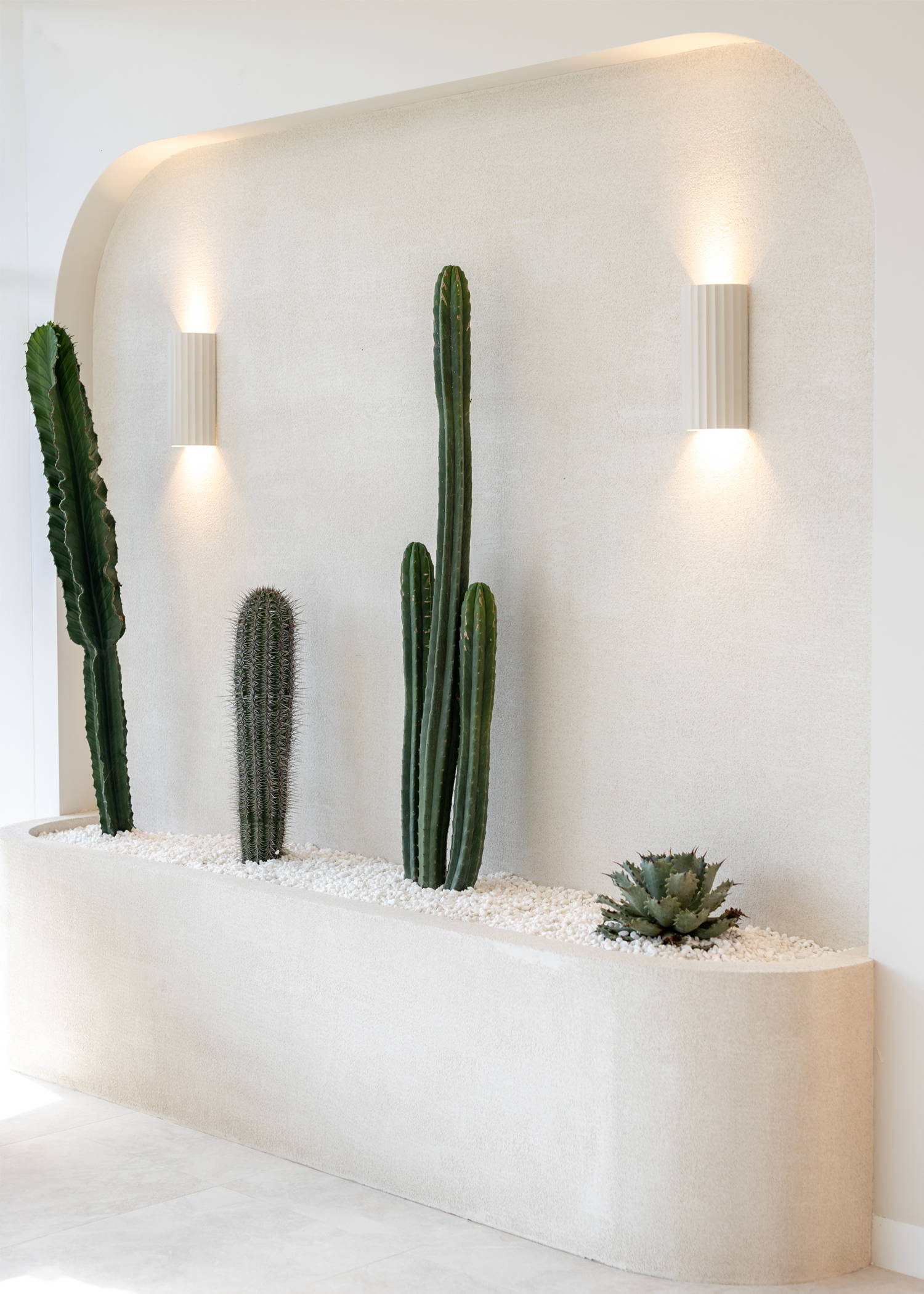 What was your must have piece or feature within the space?
We hold a lot of value in using different materials to create certain feelings. For this project, it was really important for there to be just the right amount of texture and colour injected into the space, which was achieved through a deep green Japanese Tile.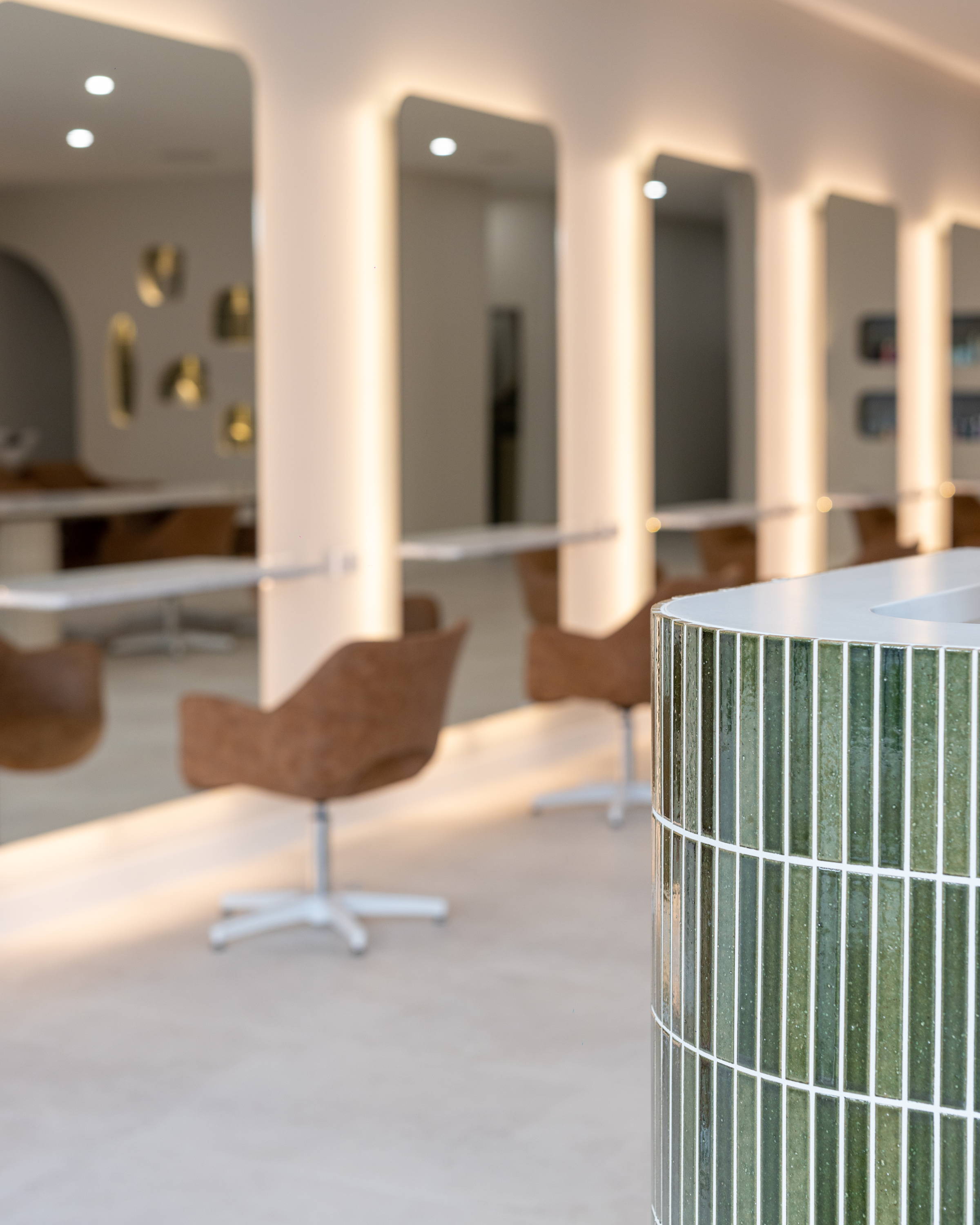 What exciting things do you have on the horizon?
So many things! We love challenging projects of all different shapes and sizes, so keep your eyes peeled... you won't want to miss this.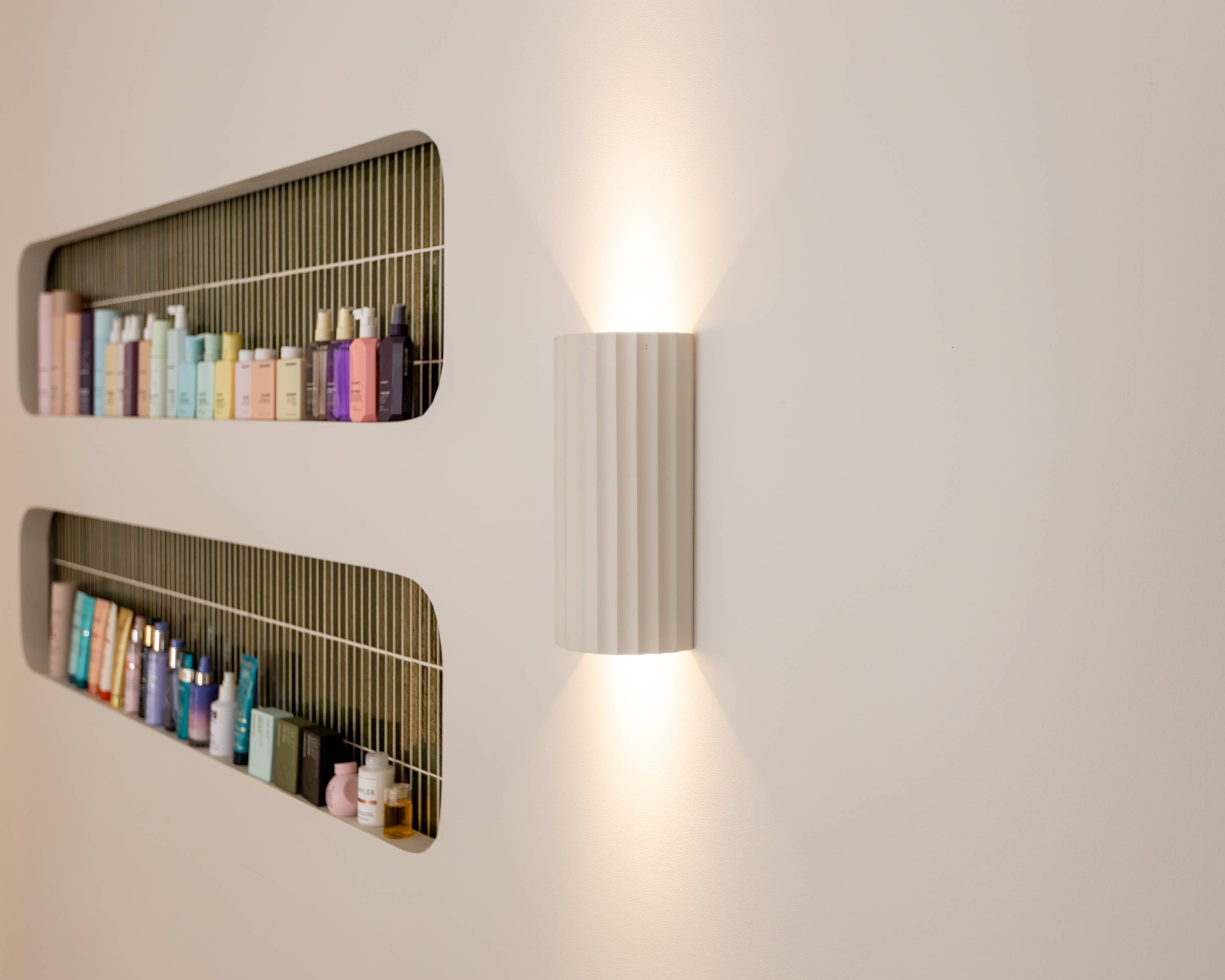 ---