Designer Spotlight | Studio Yugen
With a focus on the relationship between spaces and the humans that inhabit them, Studio Yugen create refined yet playful interiors. Their attention to craftsmanship layered with a confident use of colour and creative pairing of textures see unique interiors emerge that unapologetically showcase the complexity that is Studio Yugen.
I like to think our work is full of personality, reflecting both mine and my clients. We definitely have a contemporary approach, but we like to lean into classic eras at times and ultimately have fun!
- Gina
What are your key principles when creating your visual story?
We lock in the kitchen look and feel first and then allow this to set the tone for the rest of the home.This kitchen is dramatic with charcoal 2PAC for joinery and a quartzite benchtop, which allowed us to play with earthy fun colours with furniture and styling items to contrast with the depth of colour in the kitchen space.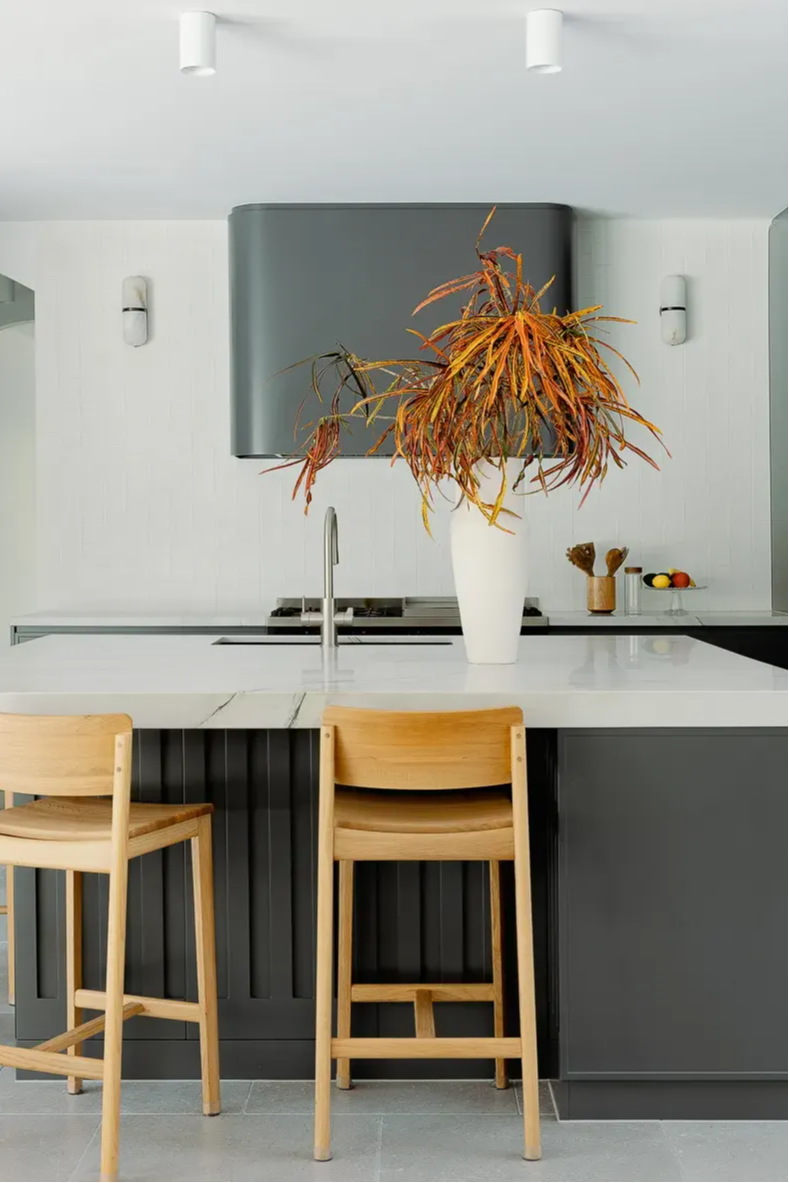 WHAT was the client brief?
To create a family home that looks lived in, stylish and durable!
WHAT do you hope people will feel when in the space? What was it designed for?
We hope people feel a sense of calm. This large property has many windows and much of the colour palette is actually the green trees that you can see through many of the large scale windows. We designed with this in mind, using natural earthy tones within the interior to compliment the exterior gardens where many natives have been planted. This home was designed for a family of 5, including Pilot the Poodle!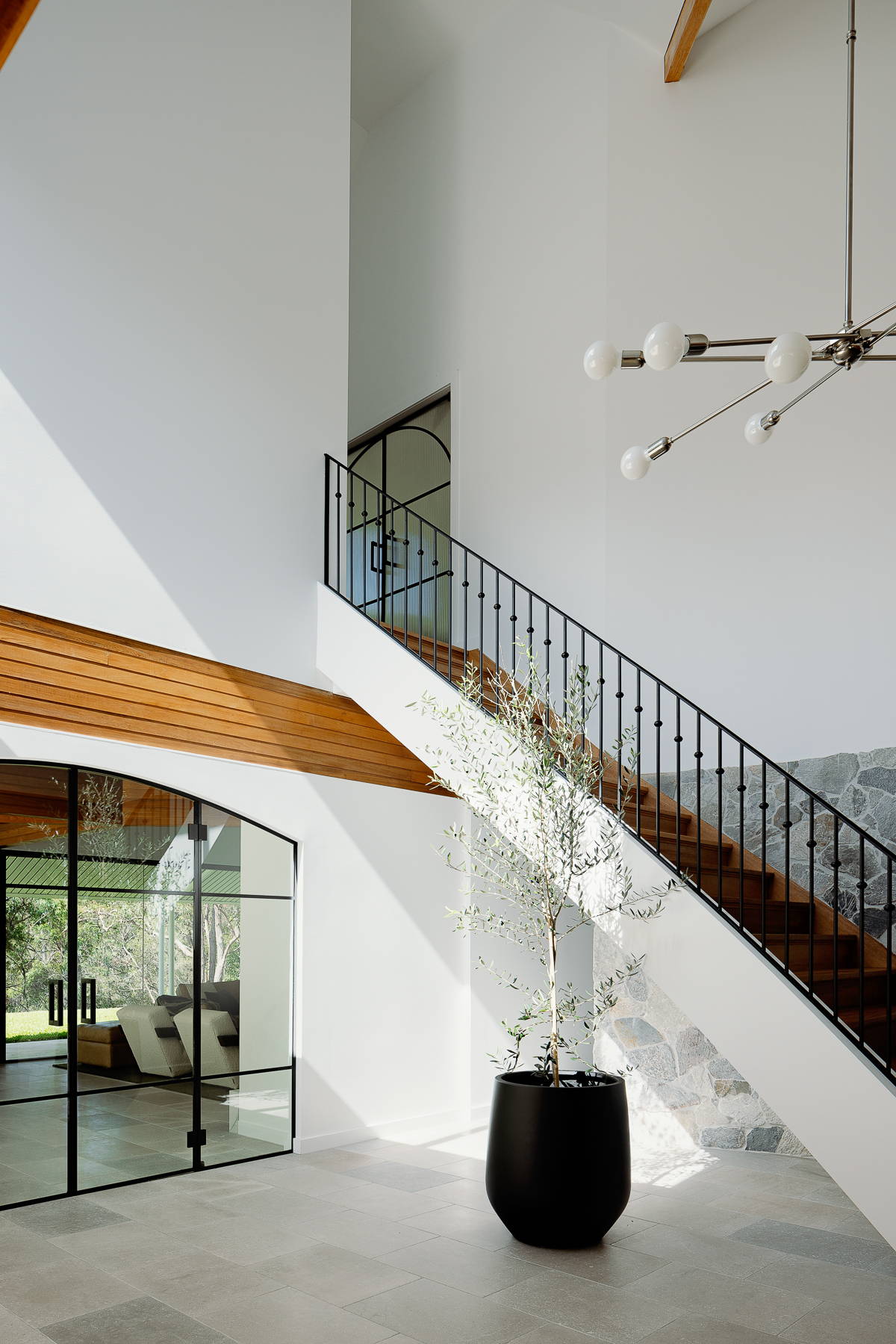 WHAT was your must-have piece or feature within the space?
The pendant light within the staircase void. It anchors this space perfectly and invites you to look up and take in the scale of this void. It compliments the staircase beautifully.
WHAT DO YOU LOOK FOR WHEN CONSIDERING LIGHTING FOR PROJECTS?
When selecting feature lighting we ensure that all pieces work as a 'family' of lighting, so from room to room there is cohesion within the selections. We also work to ensure the scale of the lights are just right for the rooms that they're going in.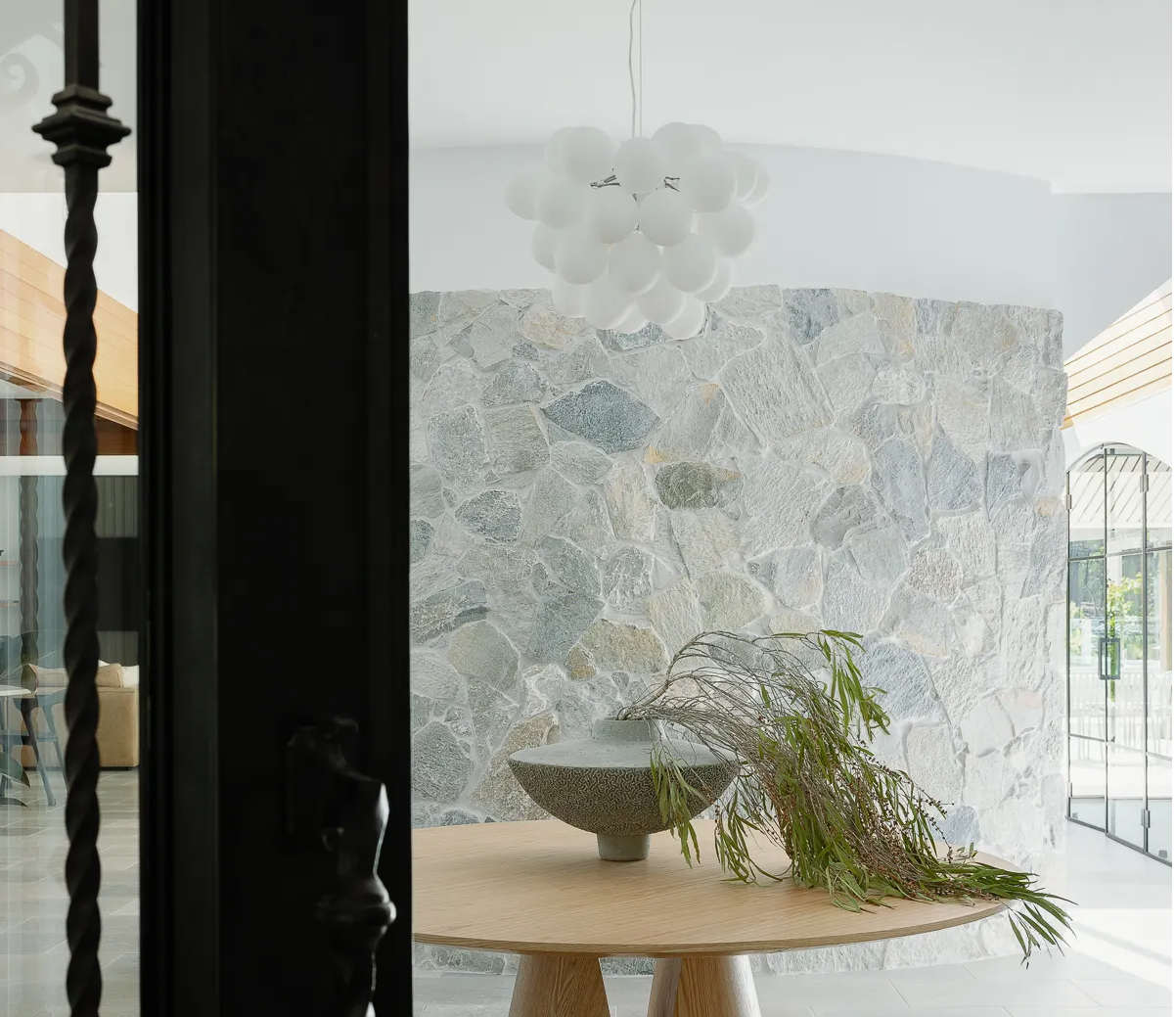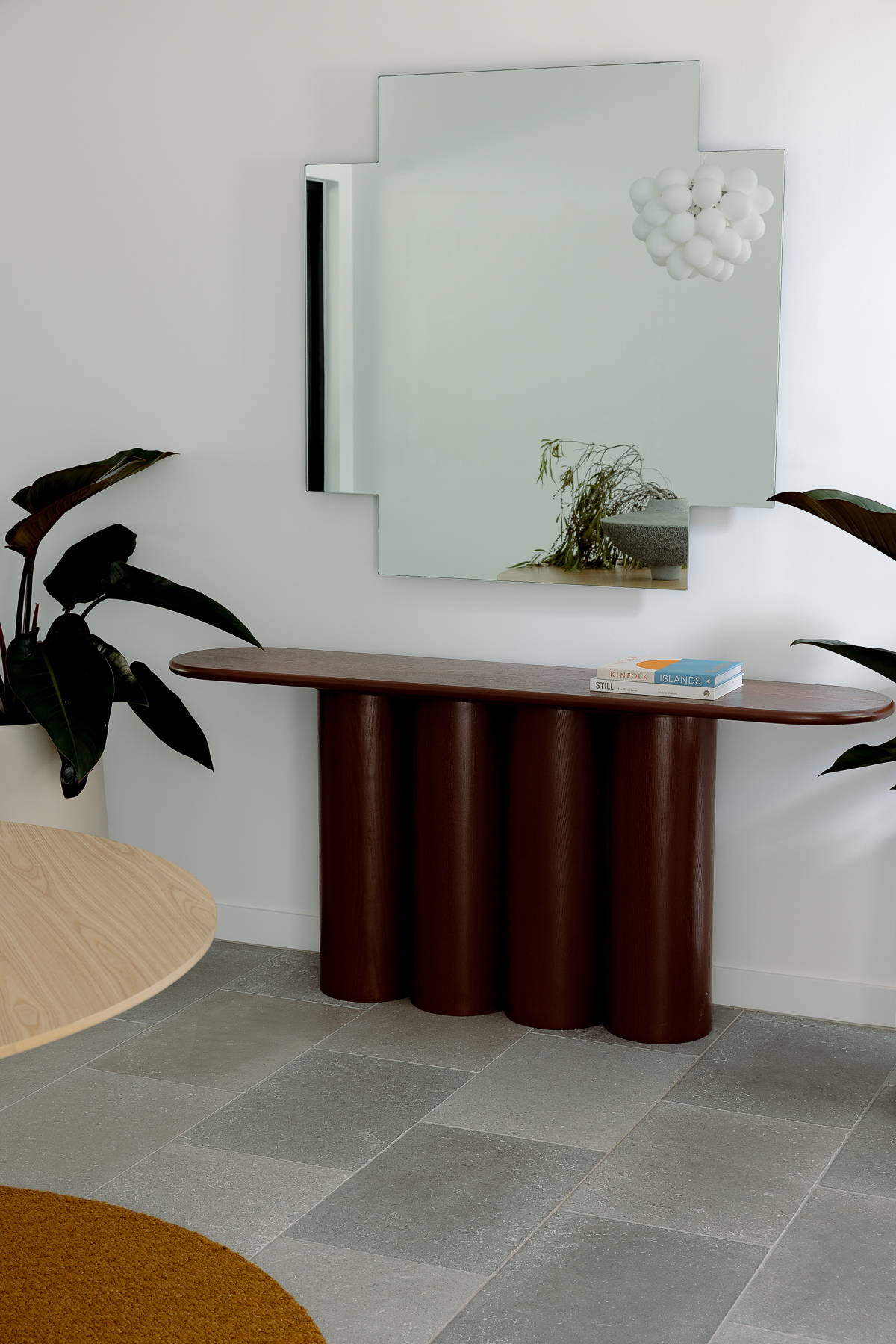 How have you used lighting? Why these pieces, what is their purpose? What mood do they help create?
We've used many wall lights to create a level of softness within the bathrooms and kitchen. We always design to have different levels of lighting to ensure the house can achieve different moods for different types of entertaining. We also specified two pendant lights for the home, one in the entry and one to the staircase foyer to provide a sense of interest and ambience upon entry to the home.
Who are you following? Maybe your three favorited Instagram accounts?

We love to follow the French artist Stanislas Piechaczek, Melbourne interior designer Flack Studio and Architectural Digest!
WHAT EXCITING THINGS DO YOU HAVE ON THE HORIZON?

We have a handful of really unique residential projects we're completing this year and a showroom for a local very much loved brand and much more that we can't speak of yet :)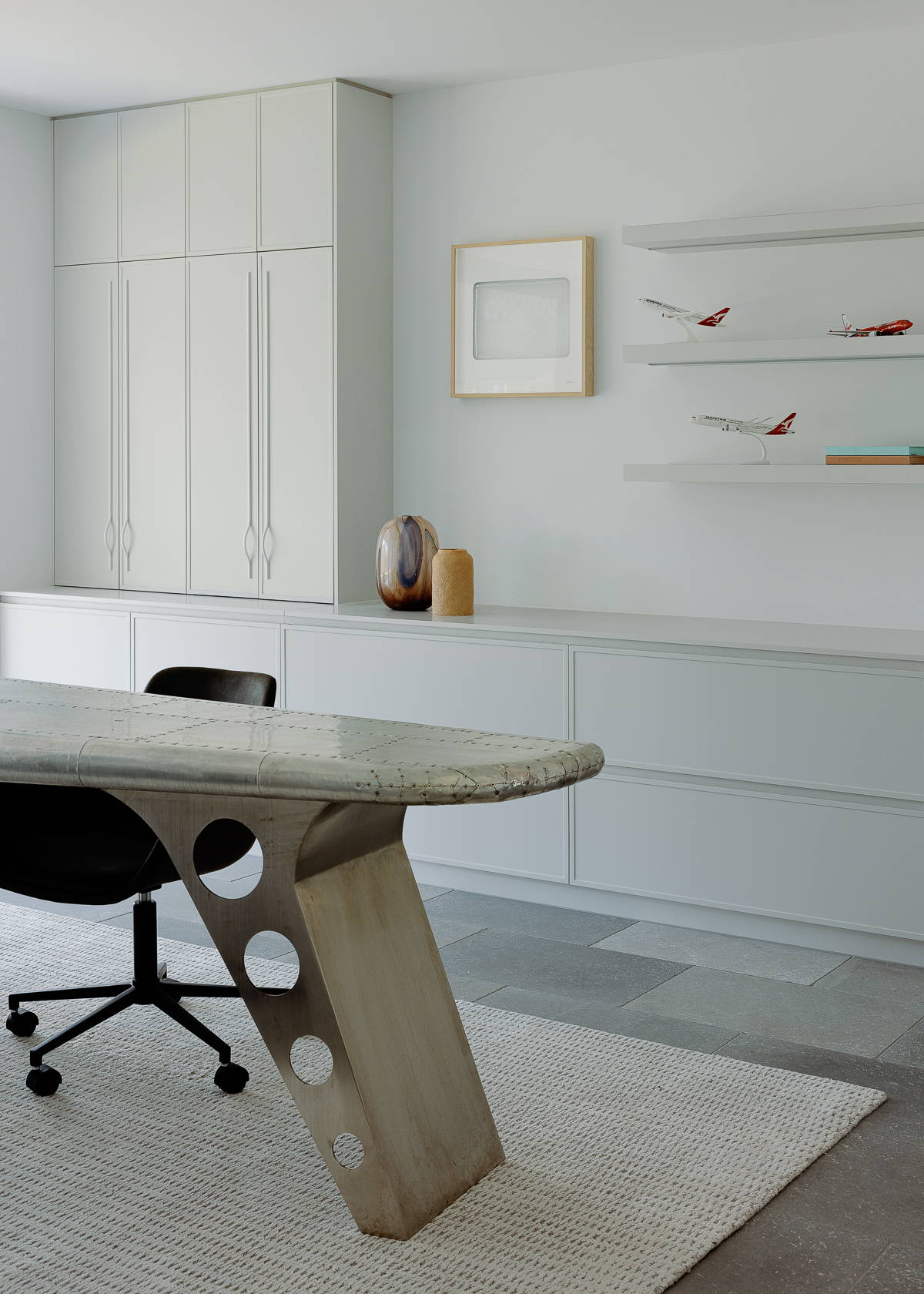 ---