Designer Spotlight Three Birds
DESIGNER SPOTLIGHT THREE BIRDS
Three Birds have taken the reno world and flipped it on its head! These three mates/mums have been at the forefront of the industry teaching us how to build and renovate to create breath taking spaces with accessible products within an achievable budget. We have been working with the girls for a few years now and thought it was well over due to have a catch up and dig a little deeper into their projects and get a better understanding of what is running around in those easy breezy beach waved heads of theirs!
Do you like to use lighting as an opportunity to have contrast in your designs or flow? Ie. colour, shapes
We love using lighting to add shape and interest to our rooms. Take the gorgeous Lighting Collective Gingko Brass Leaf Wall Lights we used either side of the bed in the Adults' Retreat at House 8, for example. The organic shape of these sconces adds a soft contrast to the hard lines and symmetry of the four-poster bed and bench seat and the brass brings some glitz and glam and adds to the luxe vibe of this room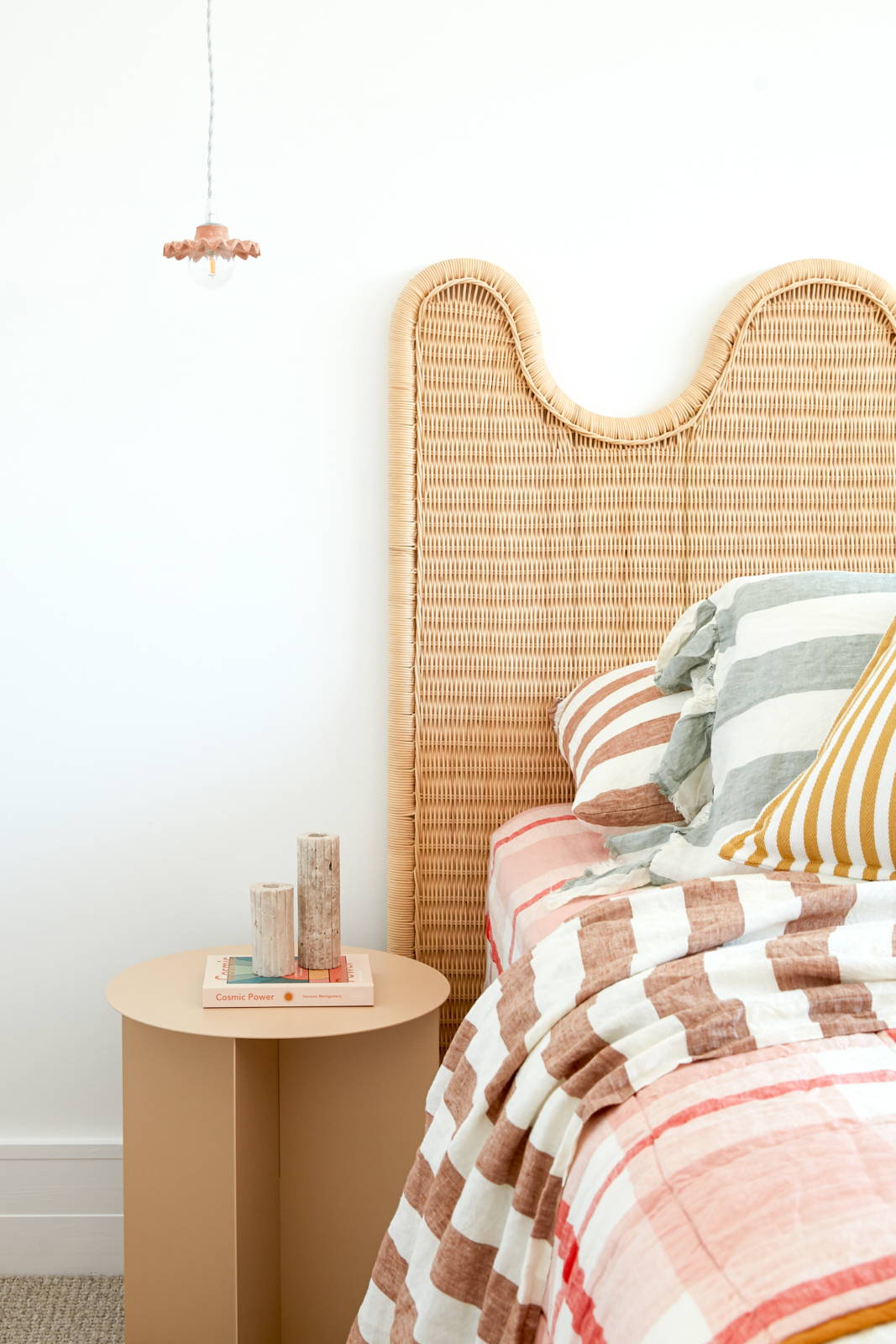 "In 2014, we took a leap of faith together, quit our jobs and created Three Birds Renovations in pursuit of a more fulfilling life - working for ourselves, doing something we loved, and with more family time. Within a few short months of starting out we had successfully bought, renovated and sold our first property."
— Three Birds
What is most important when looking for the perfect light? What are some key attributes you look for when picking lighting?
Ambient lighting (overall light source for a room) - When it comes to ambient lighting, we often like to mix things up by using a combo of downlights, sconces and pendants to light the ceilings and walls. We also love using floor lamps because they reflect light up to the ceiling, giving off a lovely soft glow that works really well in living areas.
Task lighting - This is lighting for specific tasks, such as chopping food in the kitchen, reading in a bedroom or working in a home office. We look for lights that give out decent light and minimise blind spots to ensure the task lighting helps you get the task done!
Accent lighting - Accent lighting can be used to highlight things around your home that you want to draw attention to. You could choose a spotlight above a piece of art or lighting in cabinetry to illuminate the decorative objects on display. It's common in gardens too to uplight your trees at night.
Great lighting has the ability to make any space look amazing so we always recommend to our Reno School students that they don't under-plan or under-budget in this area. We look for different things depending on the type of lighting we're choosing.
Feature lighting in the home and how to make it shine!
Do you feel that all spaces should have a feature light?
We're big believers in creating a focal point in a room… and that can definitely be lighting. But lighting doesn't need to be the focal point in every room.
If you could only select feature lighting in 3 places in your home, where would be the most important and why?
Oooh, that's a tricky one! For us, it really all depends on the style and design of the house. In our latest project, House 13, we chose feature lighting in the entryway, over the kitchen island and wall sconces in the main bedroom, either side of the bed. They're places we often love to make the lights a feature.
There has been gossip that House 14 is the last and final Reno, is there any truth to this?
"No way rosé! We're just about to reveal House 14 and are busy working on House 15 in the background. There's plenty more reno goodness to come!"
— Three Birds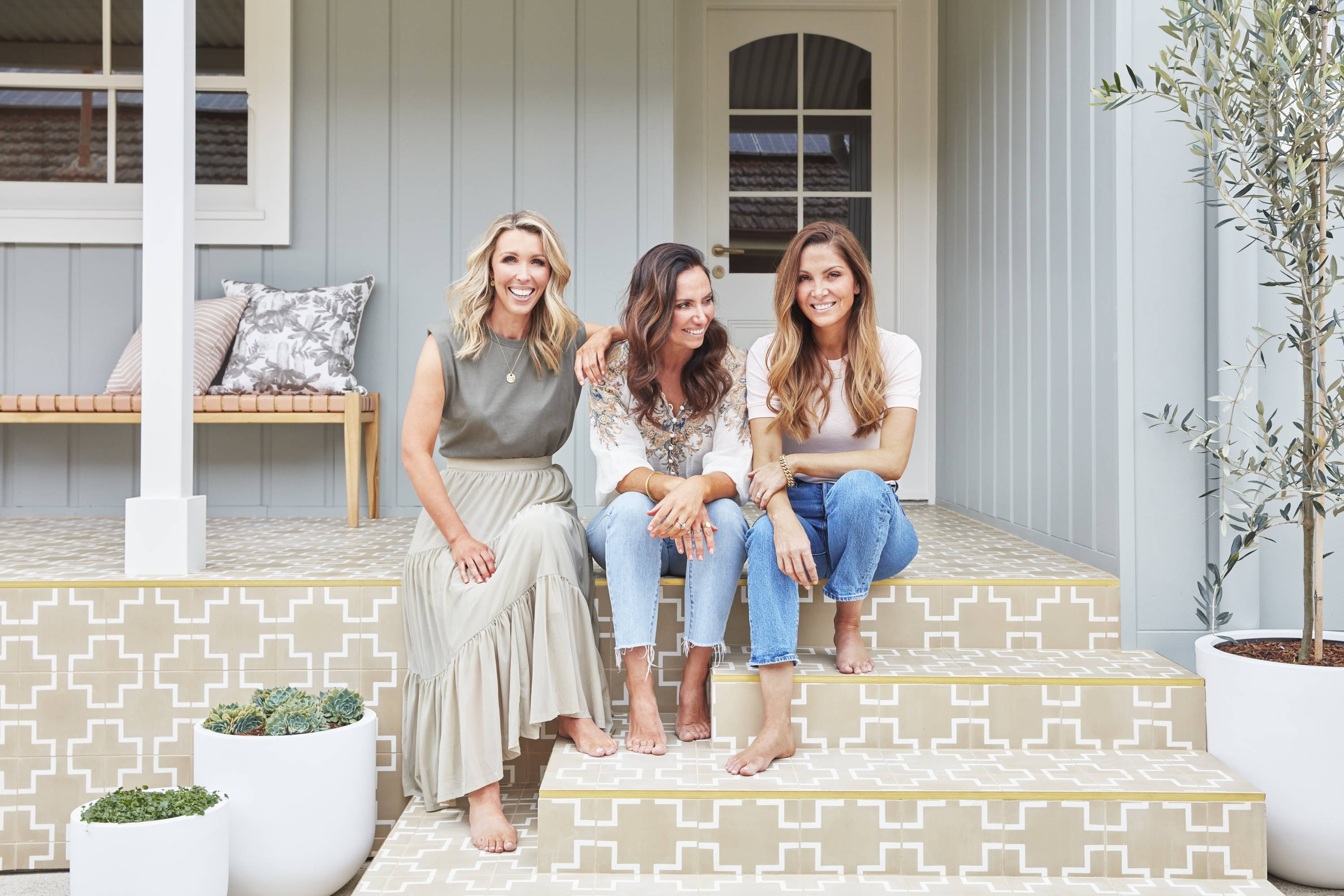 ---