We explore Dahlia Estate an architecturally designed masterpiece, nestled in the Gold Coast Hinterland.
Enhancing spaces with light and shadows, Dahlia Estate highlights the art of indirect lighting.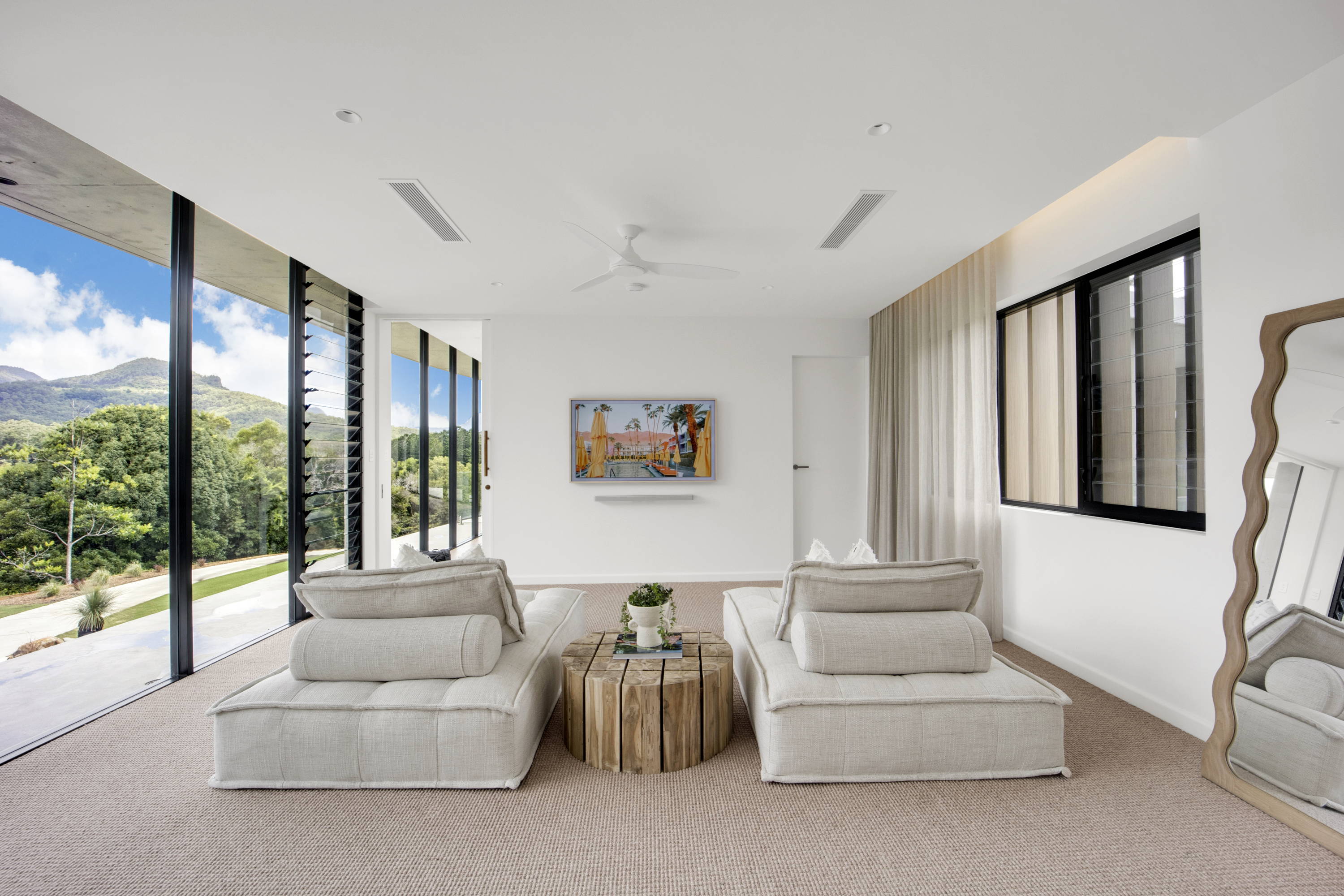 What do you hope people will feel when they are in the space?
We hope that people will feel calm and at home when in the space. That is how we wanted to feel when we designed it for our family.
How have you used lighting? Why these pieces, what is their purpose?
Lighting is extremely important in any property, so we were extremely thorough when deciding on the type and location of the lighting. We have a mix of wall lights, down lights and strip lighting so depending on the time of day or the mood we want to create we have all options. The standout would have to be our curved bronze wall lights from Lighting Collective. They are so simple but so sophisticated and the way they light up our stairwells is so stunning. We always get so many compliments about them, even during the day when they are off!
Why this property? What do you like about the area?
My husband and our 2 boys have lived close to the beach for the last 10 years. Now that the boys are bigger we wanted to move to a property where they had space to get outside and just be kids. We are so lucky here on the Gold Coast that the hinterland is still only 15-20 minutes away from some of the best beaches the GC has to offer. The first time we looked at the land we were completely in love. We have a 360 degree view of Tallebudgera Valley and can see all the way to Springbrook mountain. Tallebudgera also has some beautiful walking trails and the creek and swimming holes are in walking distance from our home.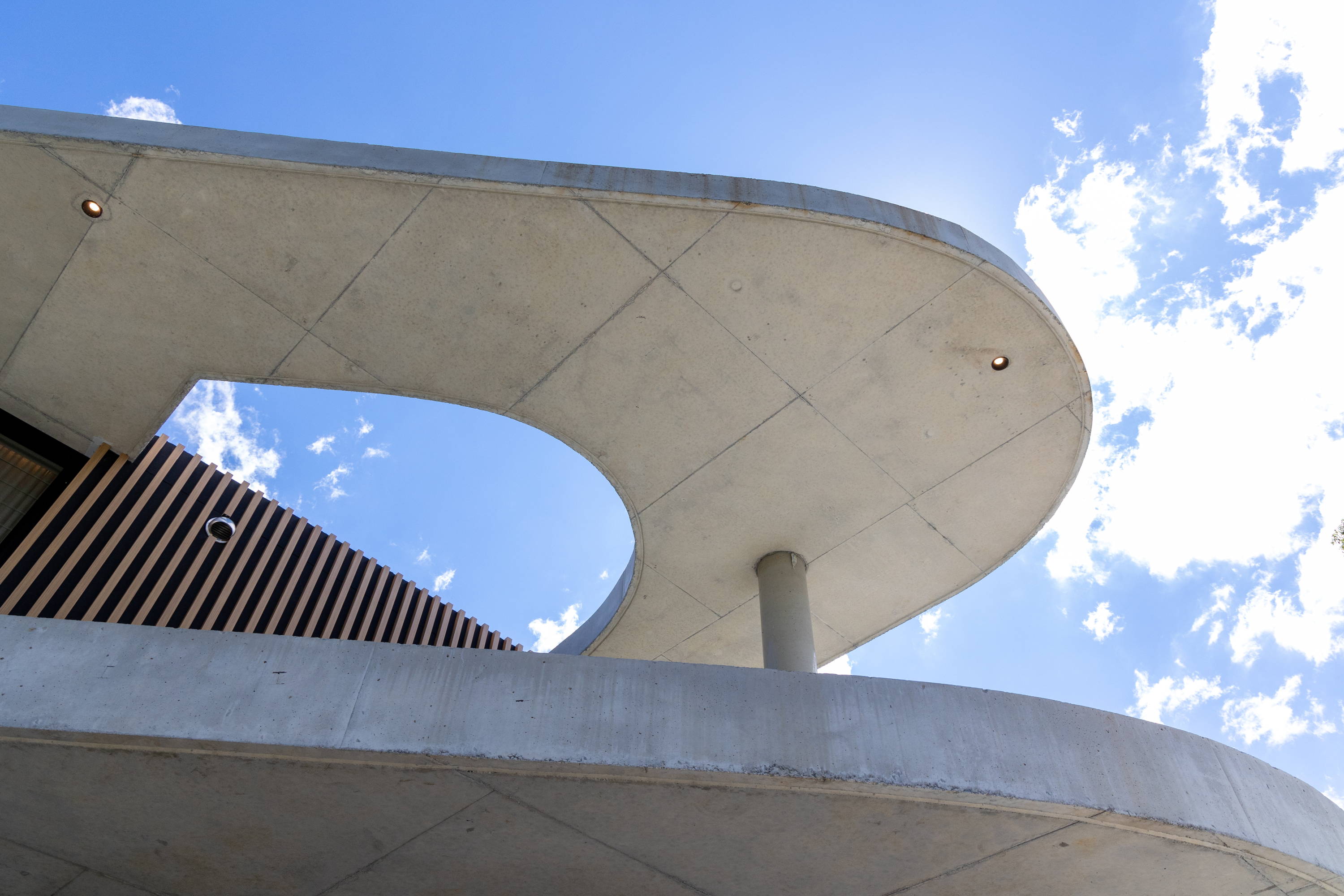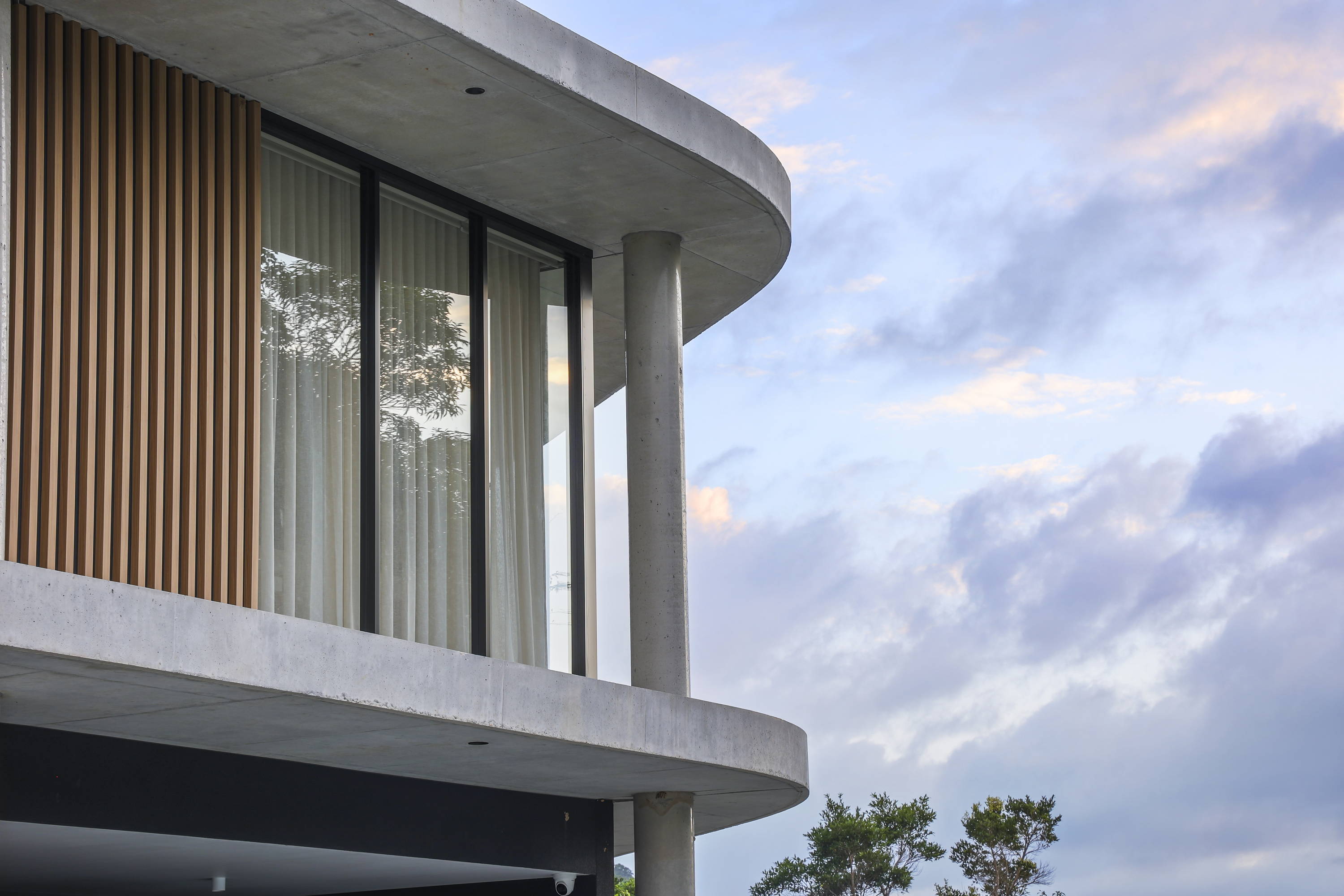 How would you describe your style?
I would describe our style as quite contemporary. My husband is a builder, and was the builder of our home so we had complete control over the entire project and we are usually on the same page which helps! We both love exposed concrete and natural finishes, so that's what Dahlia Estate ended up becoming. The concrete can be quite harsh on its own, but is much softer when all of the natural colours and finishes are added. We also love natural stone and timber, so this played a big part when designing the home.
What was your must-have piece or feature within the space?

This would have to be the pool. As I mentioned we have two boys who are 8 and 10 years old and they love swimming and being outside. But when deciding on the location of the pool it was super important that we could see it from the living areas so we could still supervise them while cooking dinner etc.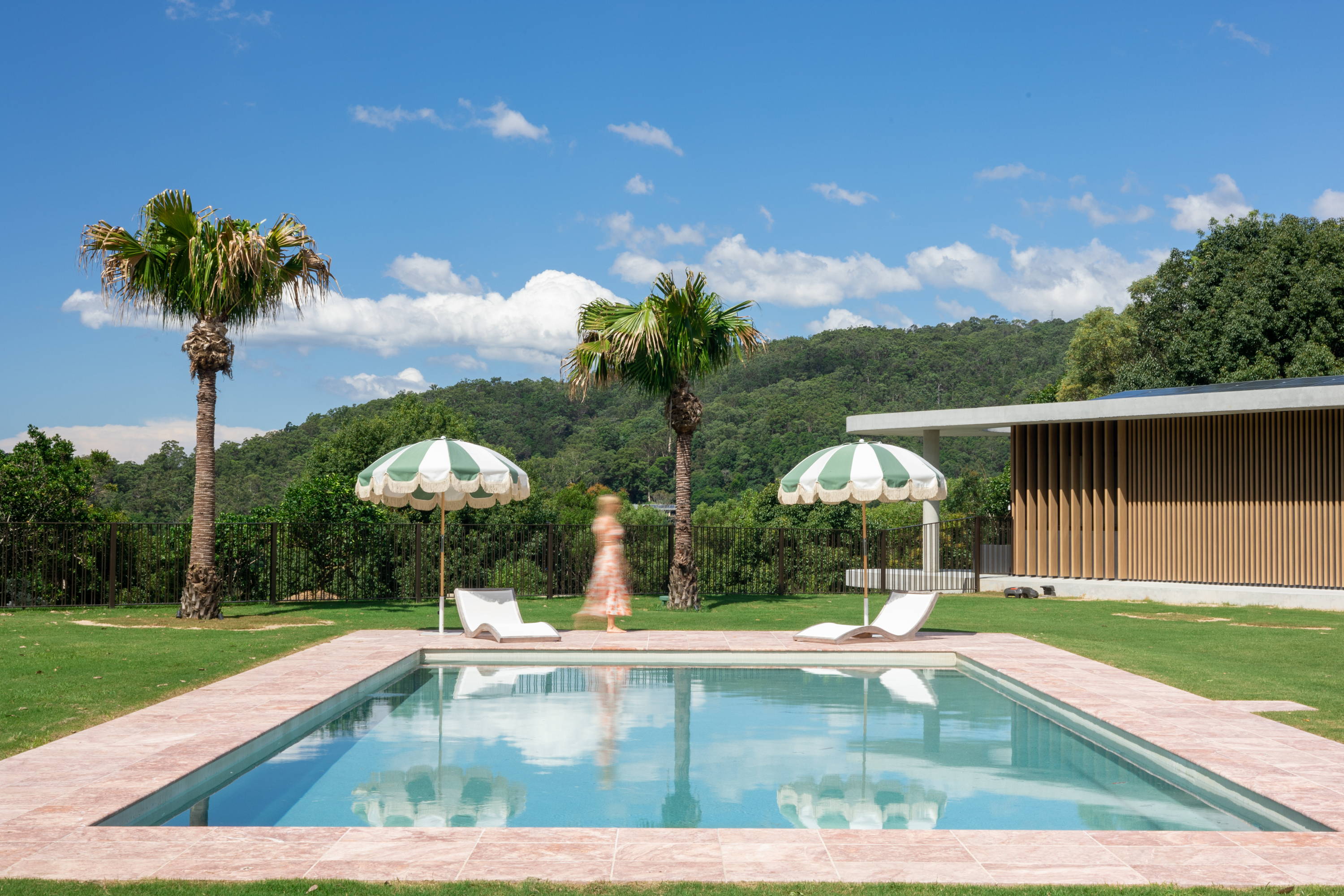 Who are you following?
Aloca- they are the amazing platform who we do all of our bookings through for photoshoots. They have so many beautiful properties and it's a great place to get styling ideas.
Case Study Journal - This is a new project created by a very talented writer here on the Gold Coast. They will offer a Digital and print version of the magazine showcasing stunning properties.
Villa Styling (Louise Roche)- Louise is a fantastic stylist and her page shows all of her amazing work!
Image Source: Ephraim Cooper
Styling Guides, Special Offers & Latest Releases
Sign up to our weekly newsletters to receive
exclusive offers, guides and products.
---