Frederik St Designer Spotlight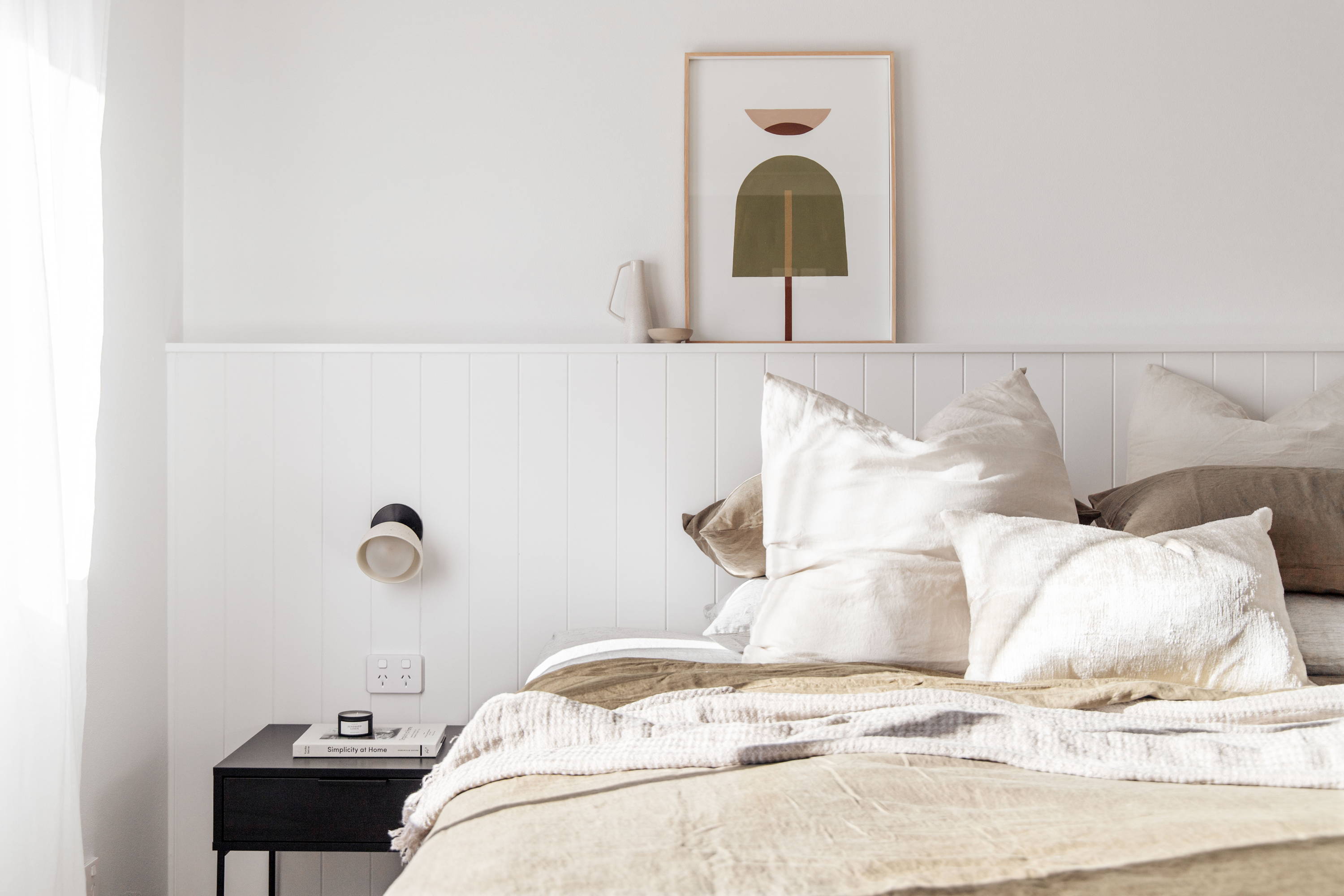 DESIGNER SPOTLIGHT - Frederik St
When the team from ABI Interiors reached out to work on a project together, we couldn't wait to see their vision come to life! The space certainty did not disappoint, so we caught up with Raquel and Renee from the ABI team to get a better insight into their design process and the key design elements of this project.
---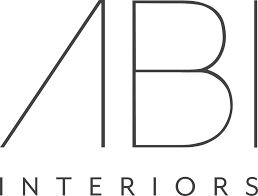 ---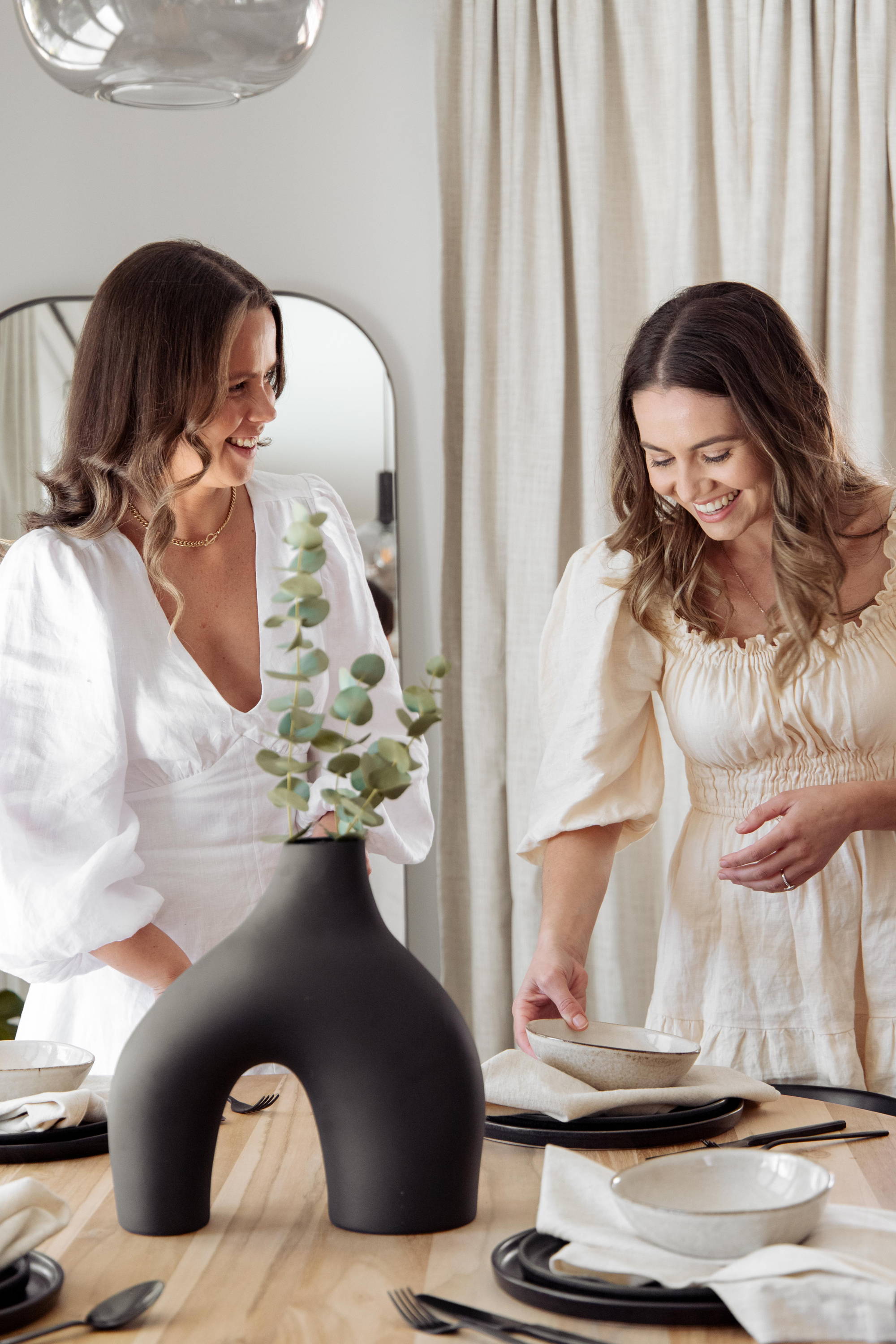 What was your must-have piece or feature within the space? - Raquel
In any space, you want to have a standout piece that creates a focal point and then everything else will complement it without overpowering the space.
For the Frederick St project, we chose the most stunning and opulent stone for the wet areas. Next, we chose the second but subtle statement, which was our ABI brushed gunmetal tapware. We then designed the kitchen, laundry, and bathroom finishes to complement not only the stone but also our tapware colour.
We were able to create a luxe, moody, modern Melbourne-style apartment with soft coastal accents.
What are your fundamental principles when creating your visual story? - Renee
Form follows function. Always come back to how the client wants to live and feel in the space.  

Placing a key focus on the quality of the materials and finishes so that they can shine on their own without requiring too much dressing up with styling later.  

Less is always more.  
How have you used lighting? Why these pieces, what is their purpose? What mood do they help create? - Raquel
When it comes to lighting, in my opinion, each light must have a specific purpose.
In the master bedroom, we chose the beautiful ceramic bowl lights on either side of the built-in bed head. Not only do they provide task lighting, but we paired them with warm globes to create ambience for the bedtime reader, late-night tea drinker and getting cosy with your partner before bed.
The textured bowls in vanilla bean with the black brass complement the stunning black textured oak cabinetry perfectly.
There are many great decorative lights on the market now, which achieve aesthetics and task lighting. That's a huge win for us designers!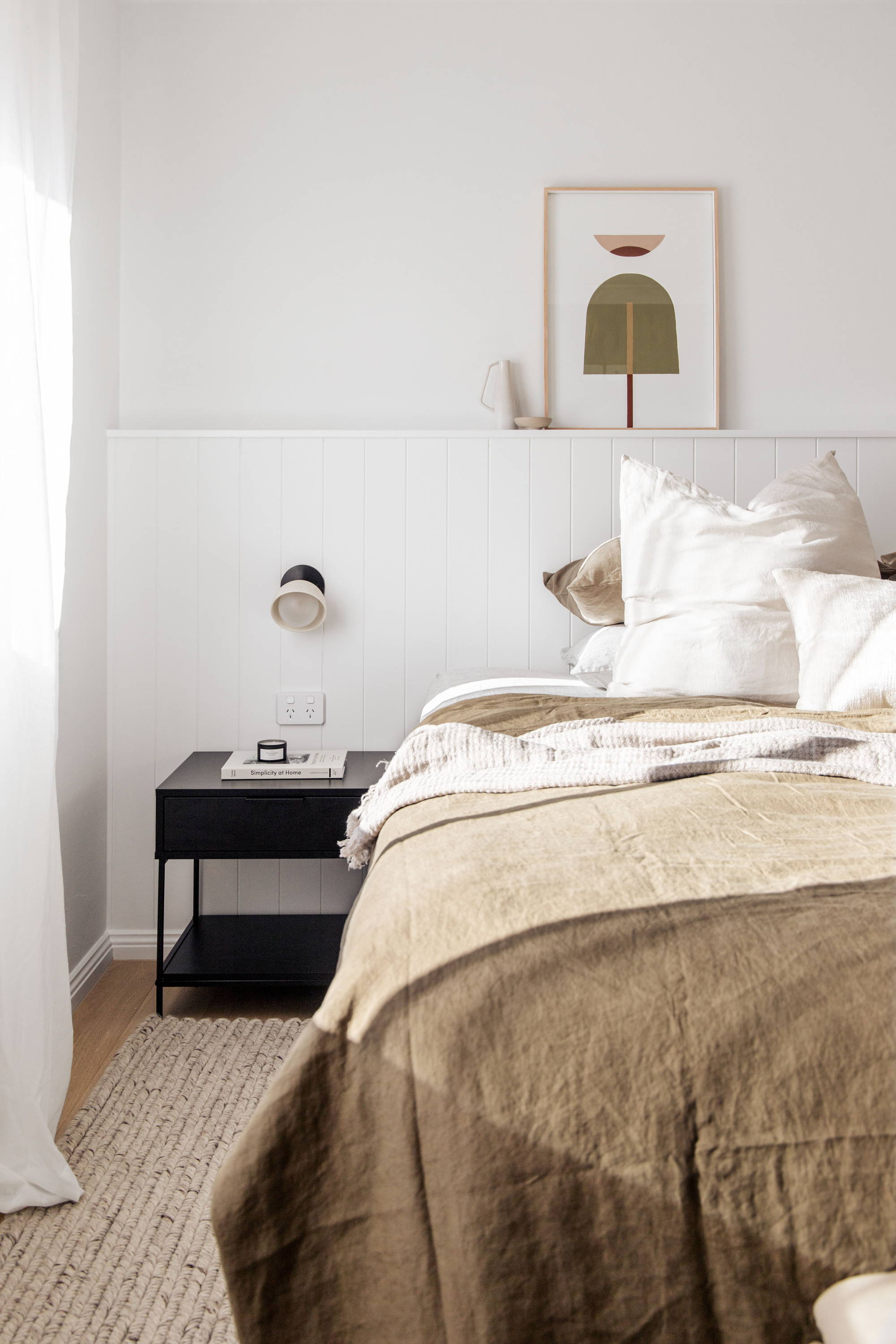 Raquel -
"This is a tough one because there are so many beautifully designed Lighting Collective lights available. However, I am a huge lover of the We Ponder handmade ceramic wall sconces and, of course, the Terra range, which we used in the Frederick St project. "

What do you hope people will feel when in the space? What was it designed for? - Renee
The apartment was designed to be multifunctional, a place of refuge, and a professional office space as our client runs his business from home. With this in mind, we wanted the client to be able to seamlessly transition from one to the other.
The feeling that we wanted to encapsulate was 'enduring'- to last over a period of time. We wanted the space to feel like a coastal retreat with a sense of permanence and sophistication.
Who are you following? - Renee
Designers: Build Her Collective - @buildhercollective  
Architects: Graya - @graya  
Furniture: McMullin & Co - @mcmullinandco
What blogs are you reading? - Raquel
I love all things bed linen, and I'm constantly up to date with the I Love Linen blogs. I love their latest Daisy range! It is such a fun pop of colour leading into summer, and I can't wait to add it to my collection, don't tell my partner!
What magazines are you reading? - Renee
Inside Interior Design Review and The Local Project. Both publications are filled with endless inspiration and incredible designers.
We were able to create a luxe, moody, modern Melbourne-style apartment with soft coastal accents.
- Raquel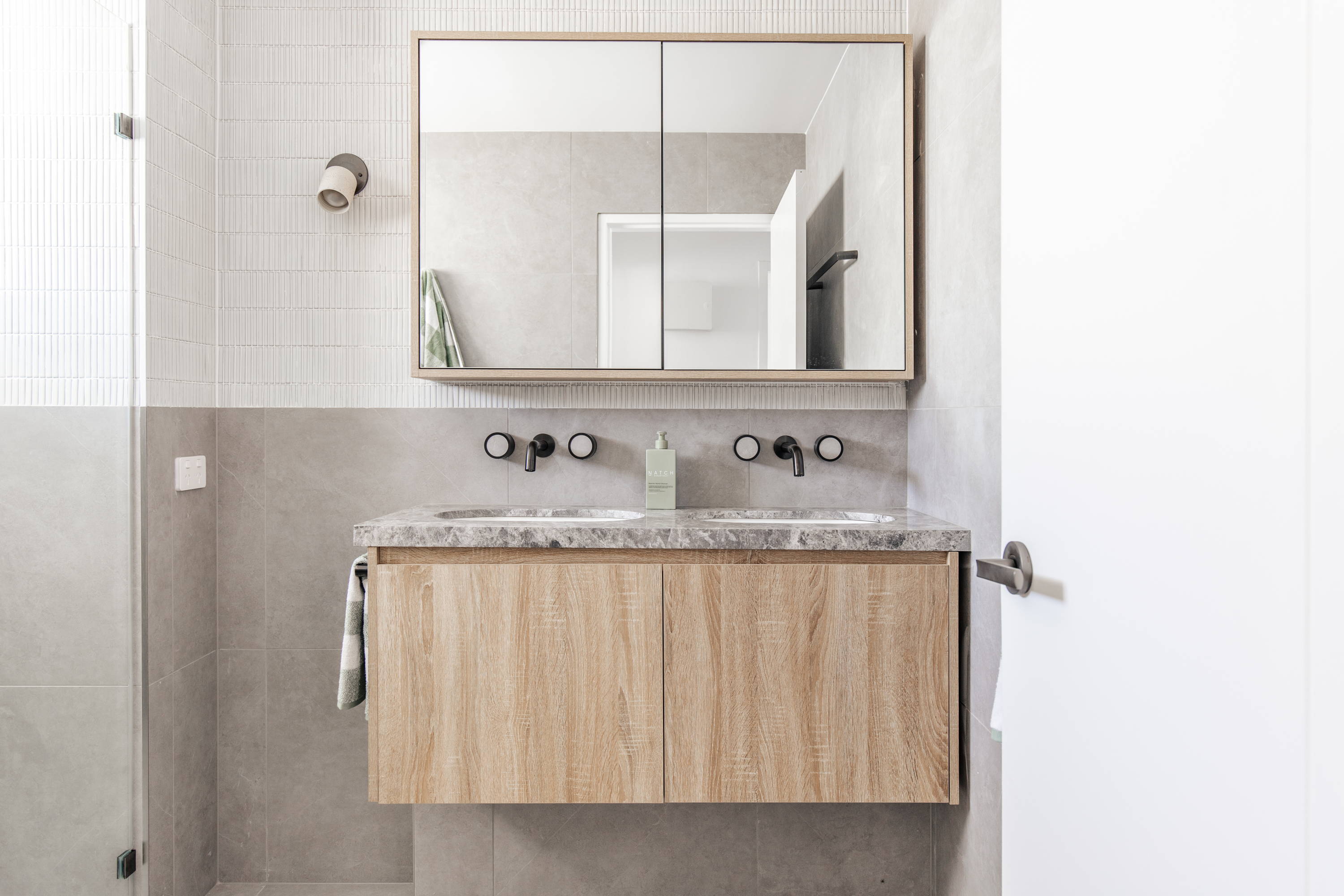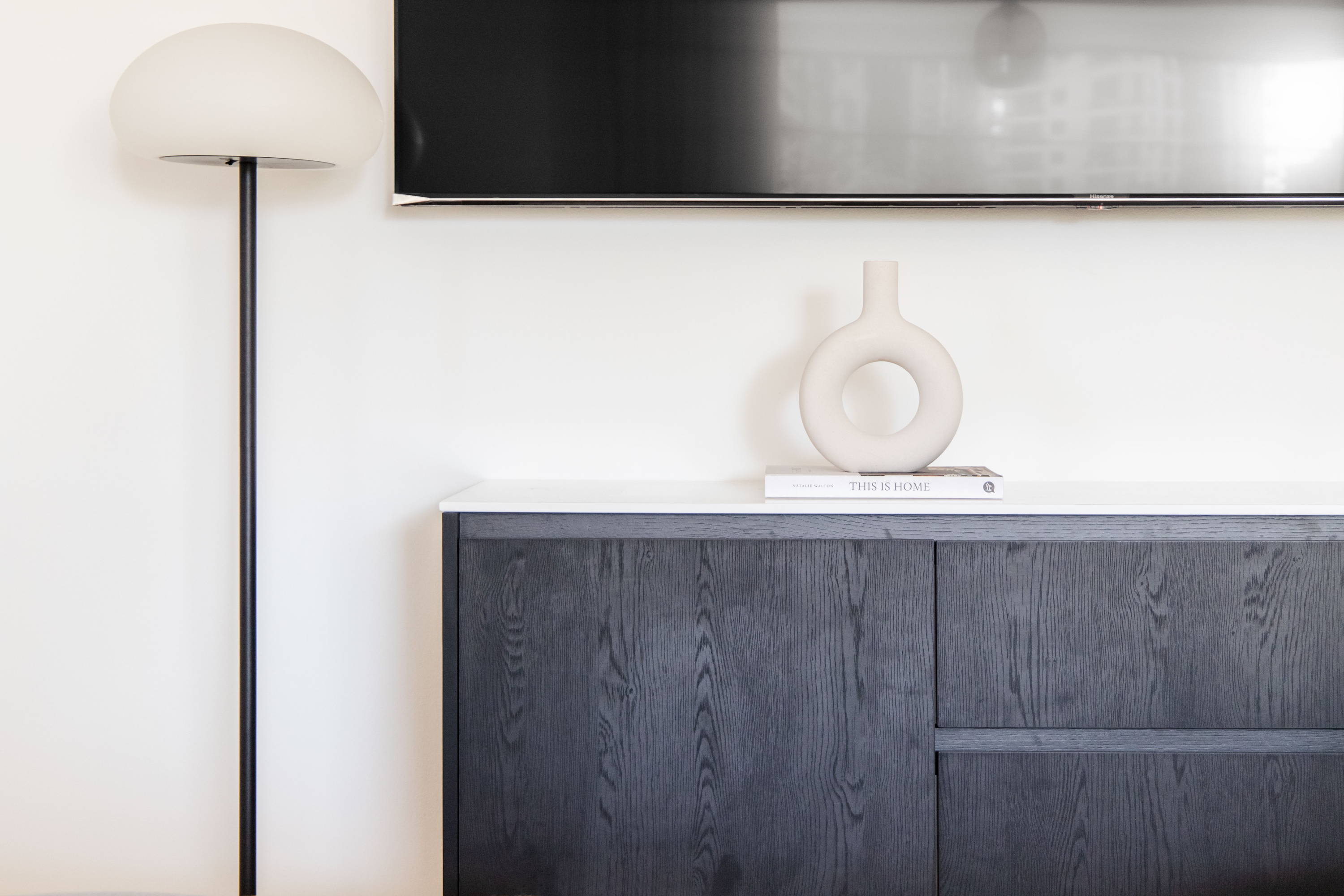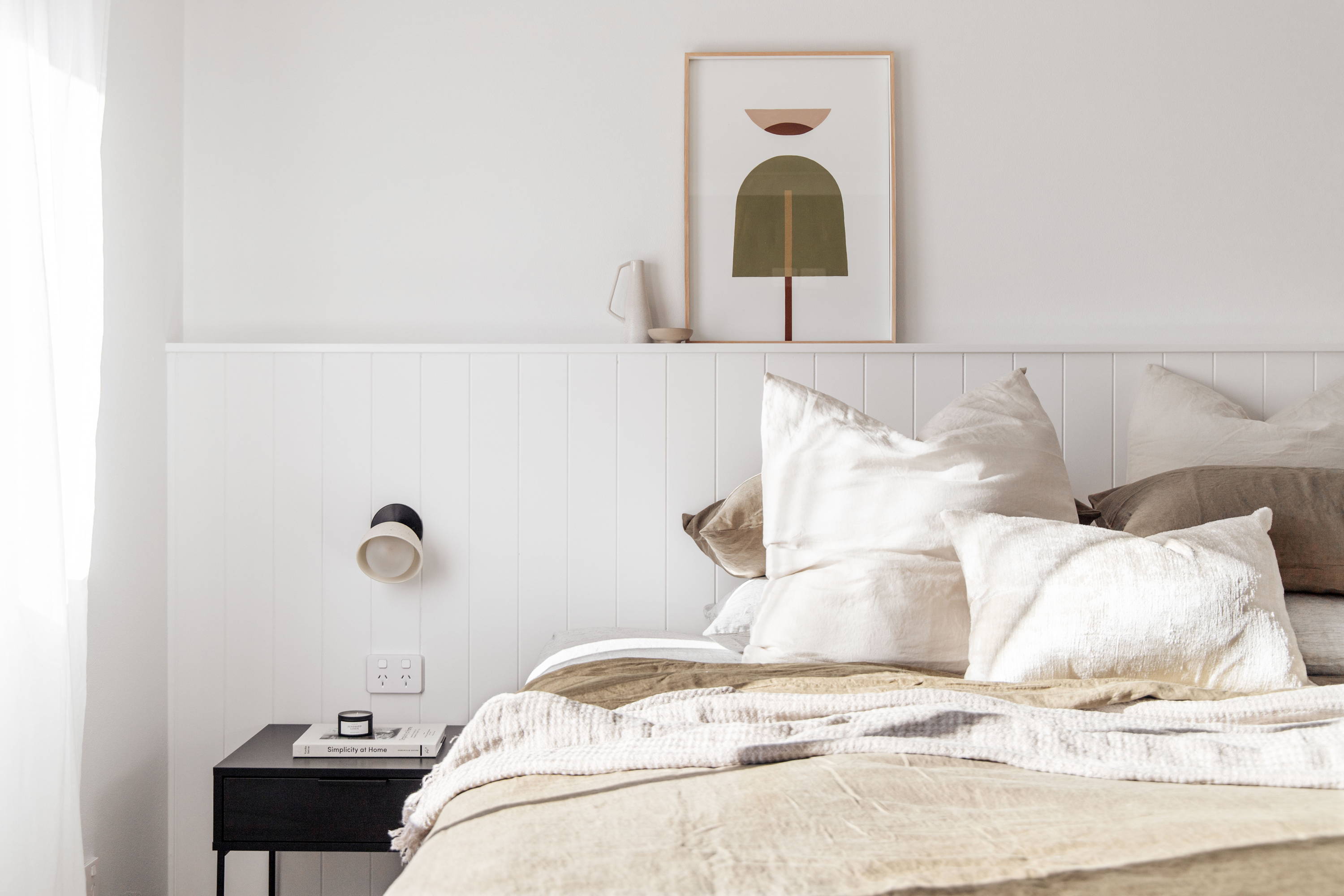 The feeling that we wanted to encapsulate was 'enduring'- to last over a period of time. We wanted the space to feel like a coastal retreat with a sense of permanence and sophistication.
- Renee
---