Project | The Sails Motel
---
Coastal Motel / Brunswick Heads / NSW, 2483
Located in the heart of Brunswick Heads The Sails Motel boasts an original Motel experience with a cool modern coastal aesthetic. On the doorstep of both Byron Bay and the lower Gold Coast it is the perfect location for a laid-back coastal holiday with close proximity to many attractions.
The coastal inspired exteriors and interiors evoke a carming and inviting feel welcoming guest to take in the cool air breeze as they slowdown into the relaxed pace of the Northern Rivers.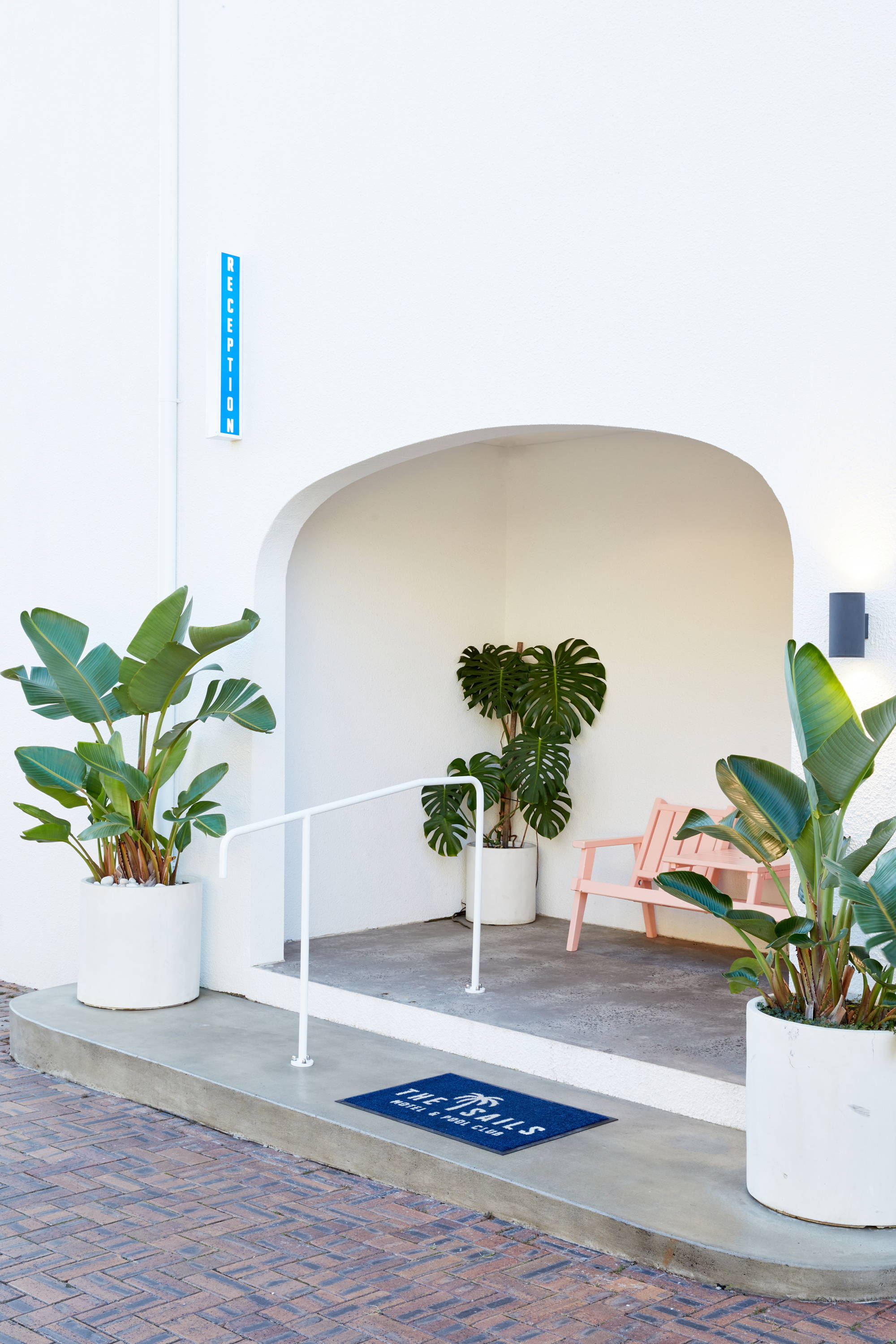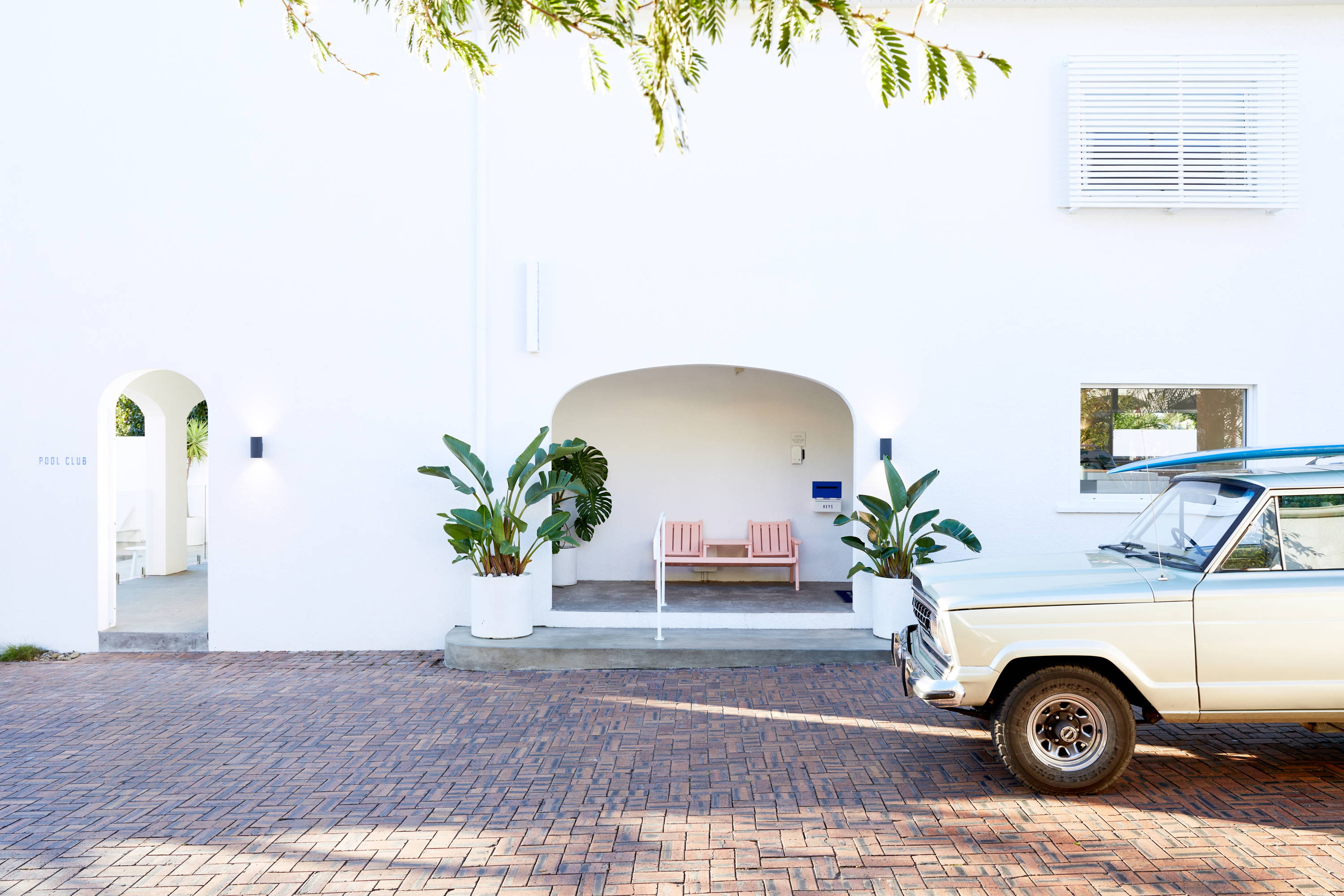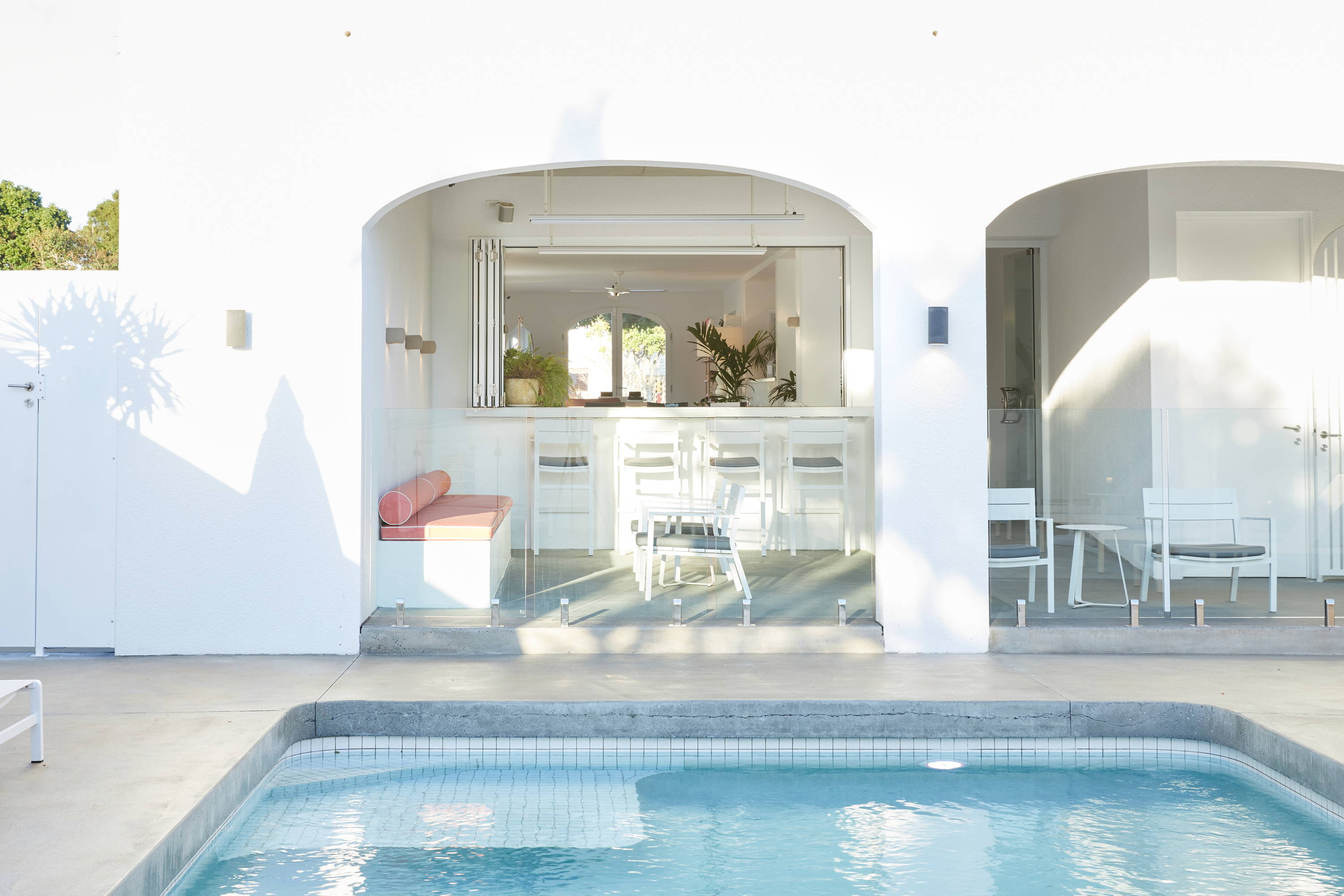 There is an indoor, outdoor pool bar for the use of guests while lounging by the pool deck. As well as a lively onsite pizzeria at the front of the property. The simple lines, textures and inclusion of stripes with pops of fun and inviting colour has rendered a laid back yet premium coastal style retreat.
Brunswick Heads; a small, unspoilt coastal village on the NSW north coast, where the river meets the sea.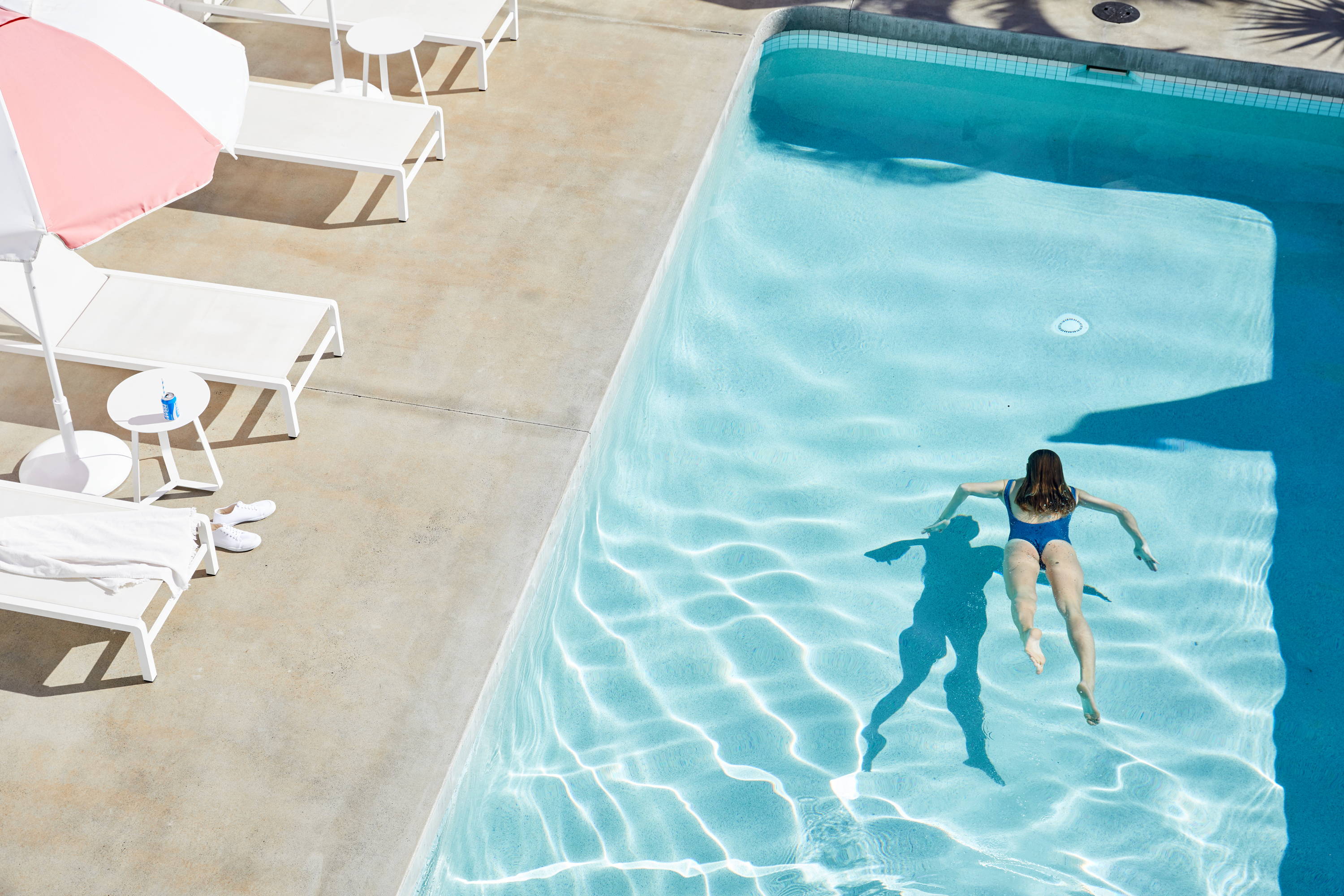 Shop The Coastal Luxe Look
---
To find out more |
https://thesailsmotel.com.au/
https://www.instagram.com/thesailsmotel/
For Bookings : https://apac.littlehotelier.com/properties/brunswicksailsmotorinndirect
---