Three Birds - Colour Me Hampton's
Our recent collaboration with the whimsical women at Three Birds Renovations, features a family home of five. We are always so excited when we have the opportunity to collaborate on a project with Three Birds. There is always something to learn from their unique approach in design and styling. We cannot get enough of this transformation! This house was your typical Aussie plain Jane, double-storey, brick build. Once lacking street appeal and with lots of features that just weren't doing the property any justice. With only 3 reveals left, let us take a peak inside the now cosy and inviting home. From built-in benches to built-in beds, the girls even faced their smallest main bathroom yet! House 11 has been Three Birds riskiest reno yet.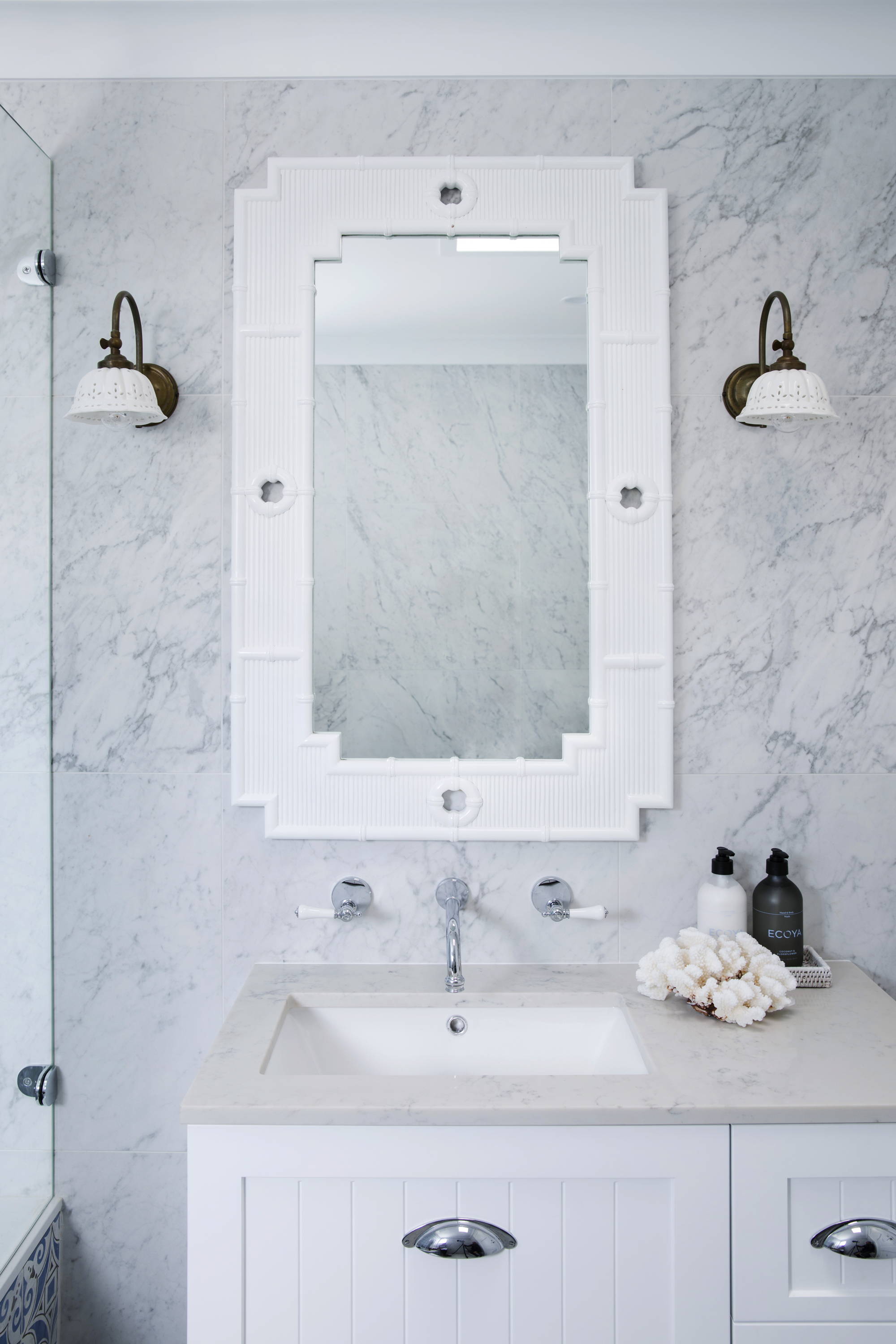 "We couldn't go past these delightful 'lil wall sconces for the classic charm they add to the bathroom. Some would say that mixing metals in a room is a no-no, but we think the antique brass totally works with the chrome tap-ware to bring interest to the room. And we LOVE how the detailing in the ceramic shade projects onto the marble-look walls, it's next level gorgeous-ness!" - Three Birds
We love Three Birds beautiful yet functional bathroom design. Layout in a small bathroom is essential, because it is what you visually look at first. With the tiles acting as the focal point, the lighting needed to compliment, along with the old fashioned tap-ware.
" I don't have an issue mixing metals at all, and I wanted them to look worn and old. " - Bonnie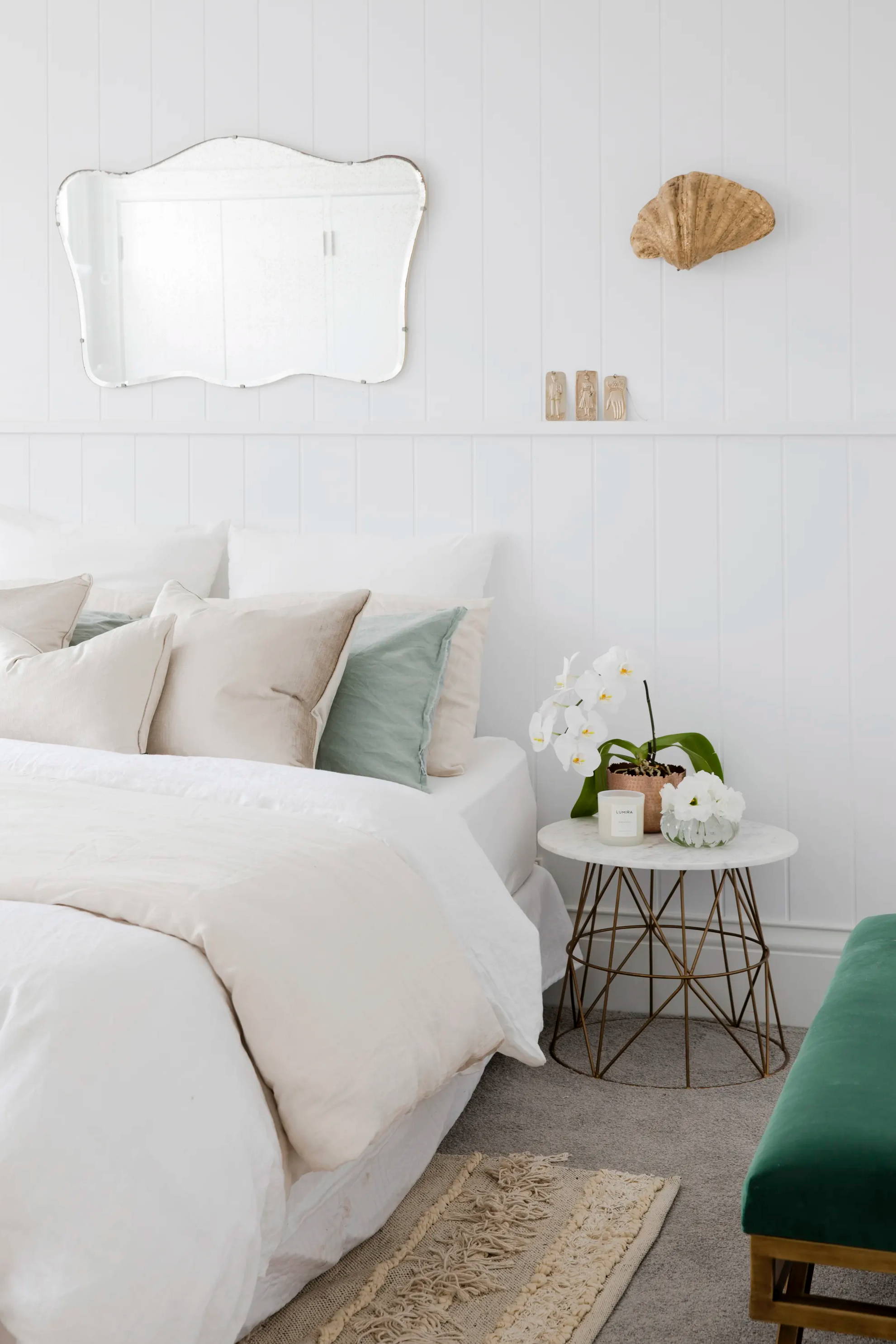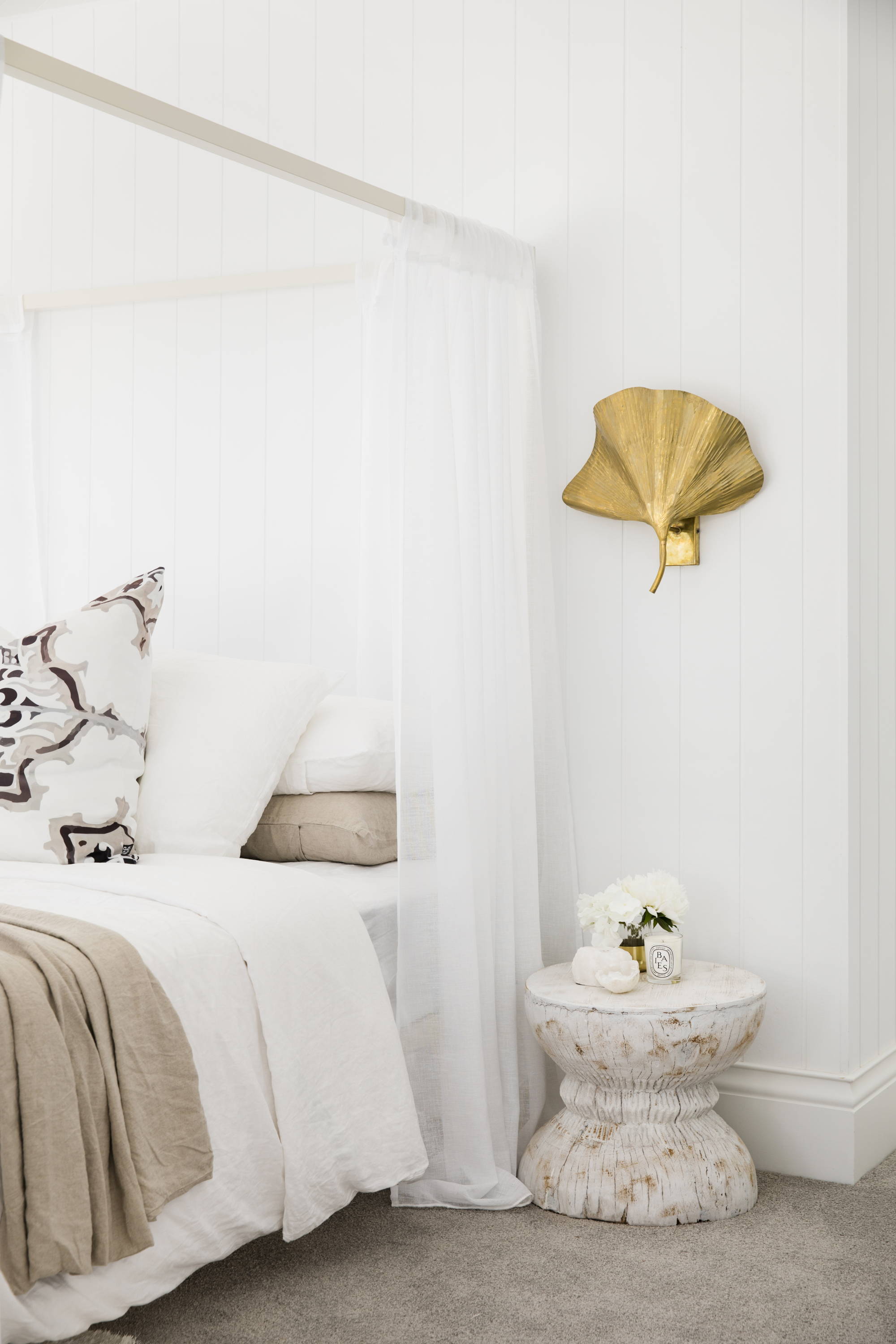 With small floor tiling adding to the vintage feel. One of the most controversial topics of Hampton's styling is the debate on which metal to use. Lana answers that for us. She says
" I just think most people think that you can't, but I wanted to show people you can. "
We couldn't agree more, the evidence is exquisitely captured throughout their design.
This design confirms that depending on your look, whether it is traditional or modern, all metals have a place in Hamptons.
Transforming the home into a bigger, brighter, beautiful new space to live and to entertain.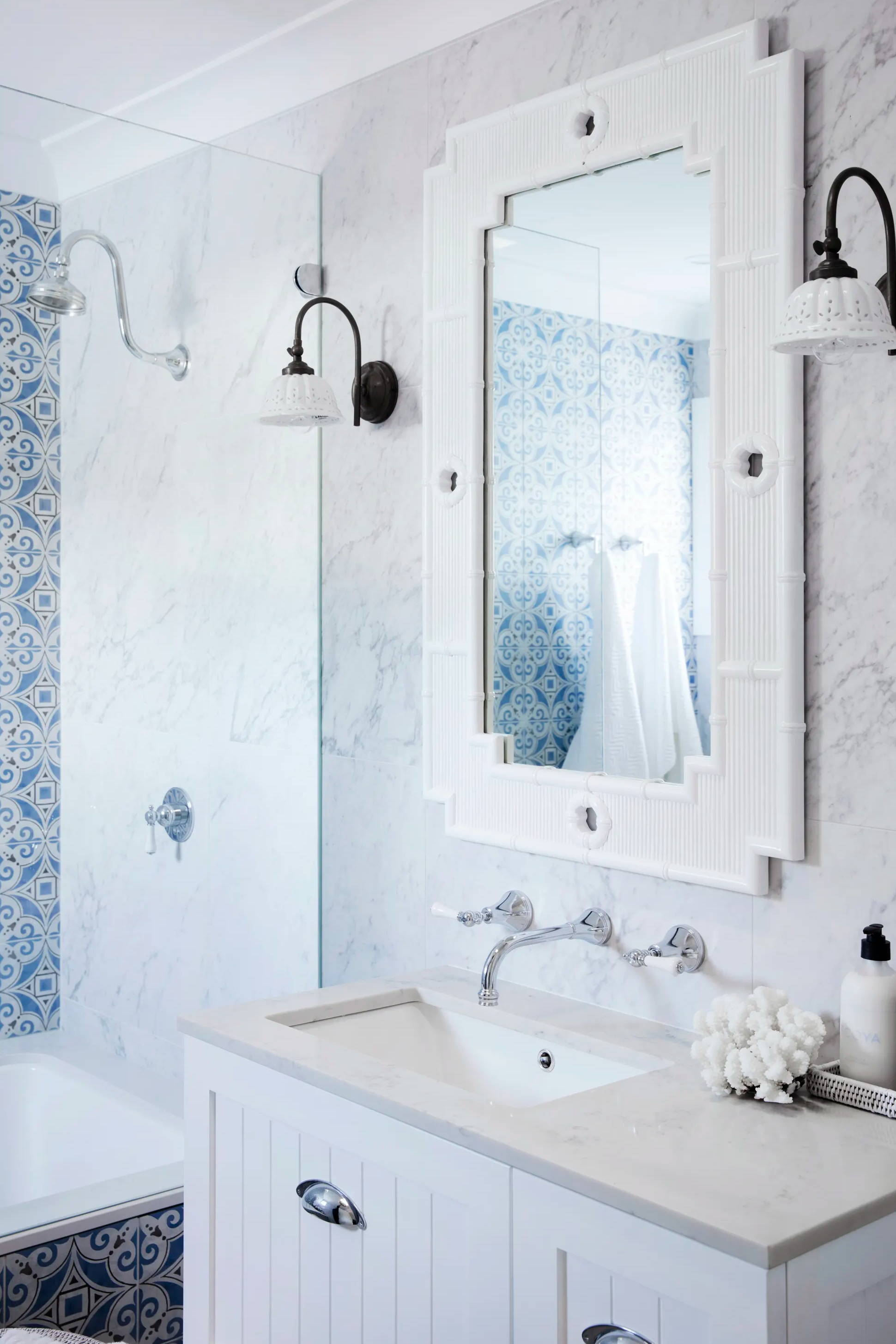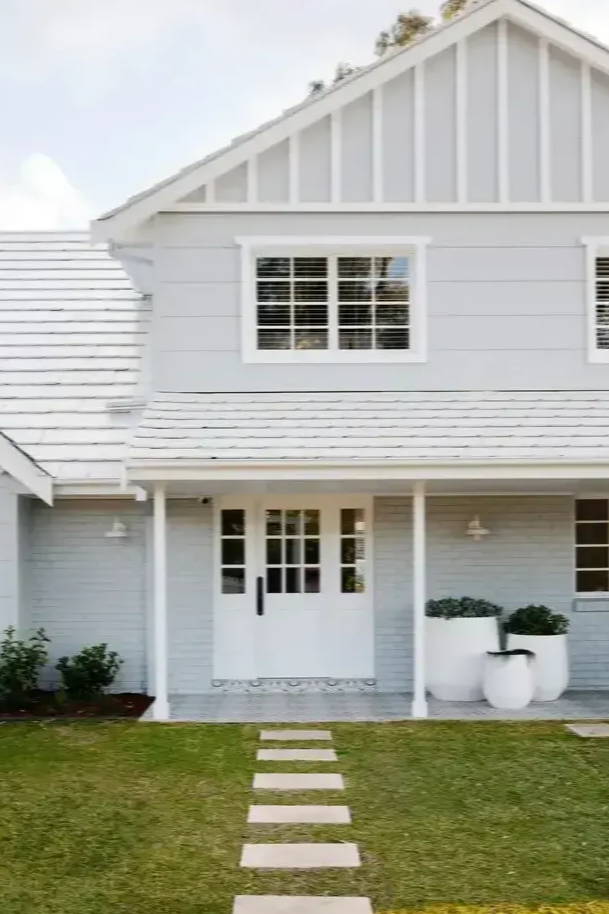 The design boats a relaxed coastal Hamptons charm, featuring panelled walls, moroccan tiles, antique furnishing, coastal decor, candles and plenty of texture.
Emphasising the way you feel in the space is integral and Three Birds have wonderfully achieved this via creating a relaxed holiday style family retreat.
Boasting beautiful brass finishes and nautical cage outdoor wall lights.Love Love Love!This look indoor outdoor look can be achieved with these exterior light fittings. What is the key element to a chic living room you ask? - A gorgeous rug that ties a living space together. Creating a distinctive zone as well as making a room feel cosy and inviting, just like any living space should. Three Birds do find that a good rug can be one of the hardest things to choose though.
With this light, white, bright, airy, coastal beach house, you'll feel like you're on a never ending vacation.
---