Designer Spotlight Arbor Escape
We took five with Laura Steele from Sydney based Branche Designs (BD). BD focus on residential projects and offer their expertise in both interior and exterior design, allowing spaces to remain cohesive from start to finish. With over 15 years of experience in the industry they have formulated the perfect recipe to bring style but also warmth into the home.
Your key principals when creating your visual story?
Creating a harmonious atmosphere within a space is about understanding the perfect balance between aesthetics & ambiance. This is my number one design principal which I apply to all my projects, I believe that it's not only how a space looks, but also how it makes you feel when you're in it. If you get all aspects right, you will create a timeless space.
How did you meet the client brief? What was the main aspects of the brief?
 The brief for this project was to bring modern comforts and luxury interiors to an idyllic country setting. It's often assumed that farmhouse interiors need to feel rustic and old, filled with antiques and bric-a-brac. By introducing a warm, neutral colour palette consisting of finishes such as leather, linens, and a variety of timbers & natural stone, we were able to achieve a cosy, country homestead which fit perfectly amongst natures unfiltered backdrop.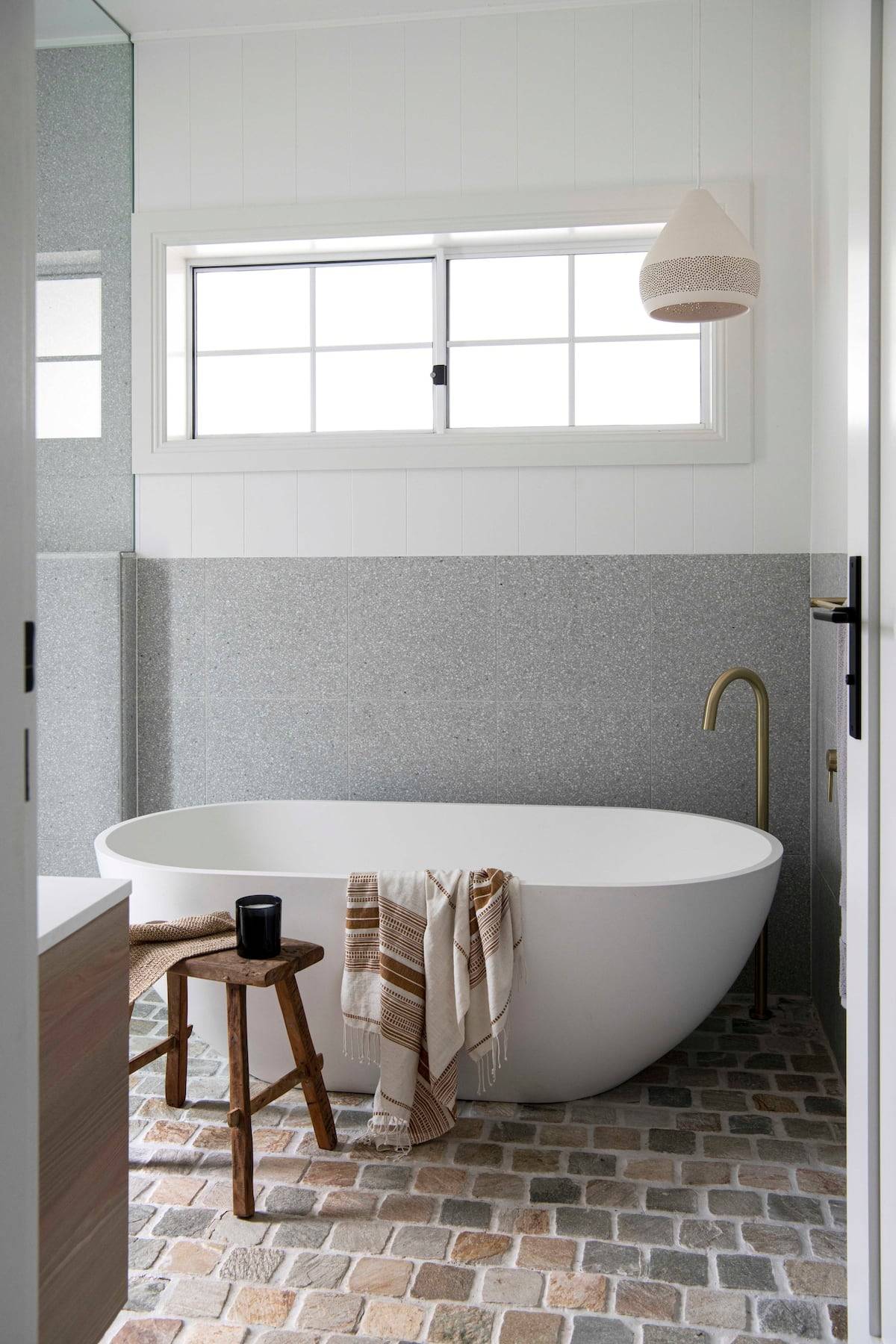 What was your must have piece or feature within the space?
In the dining area it would most definitely be the floor to ceiling library. I had a vision for this space to feel cosy & casual on a day-to-day basis, somewhere to gather with family and friends for loud meals and game nights. However, it was also important to have the ability to transform the space into a more intimate setting for formal dinner parties. There's something classic & traditional about a library backdrop which gives both types of settings their respective ambiance.
How have you used lighting? Why these pieces, what is their purpose? What mood do they help create?
Our lighting selections were the most carefully considered pieces in this project. I would certainly say out of all the selections, lighting took the most time. I wanted to ensure that the ambiance for each space was achieved exactly as I envisioned it and finding the perfect lighting pieces was essential for this goal. The pendant above the dining table is one of my favourite lighting pieces. Its traditional style compliments the library perfectly, while its simplicity will remain timeless within this space.
"The home was designed for family & friends to gather & escape the grind. Simply put, we hope people come out here to slow down & reconnect to nature."

- LAURA STEELE      
Who are you following? Your three favorited Instagram accounts?
I have so many favourites, if I had to pick a top 3 right now, it would be – @ruum_living, @thedesignory & @maandpartners
What Blogs are you reading?
I love reading DOT + POP, Eve Gunson has a beautiful way of documenting her projects.
What Magazines are you reading?
Right now, I am loving the content of Inside Out. They have been featuring some stunning interior projects lately.
What podcasts are you listening to?
Non design related podcasts! Currently, I am listening to a fascinating one called "Do you know Mordechai"
We have a few exciting residential projects in the pipeline. As you can see with Arbor Escape, I also have a passion for creating beautiful holiday stays, so there may also be another Airbnb type project on the horizon. Watch our journey through Instagram @branchedesigns
— Laura Steele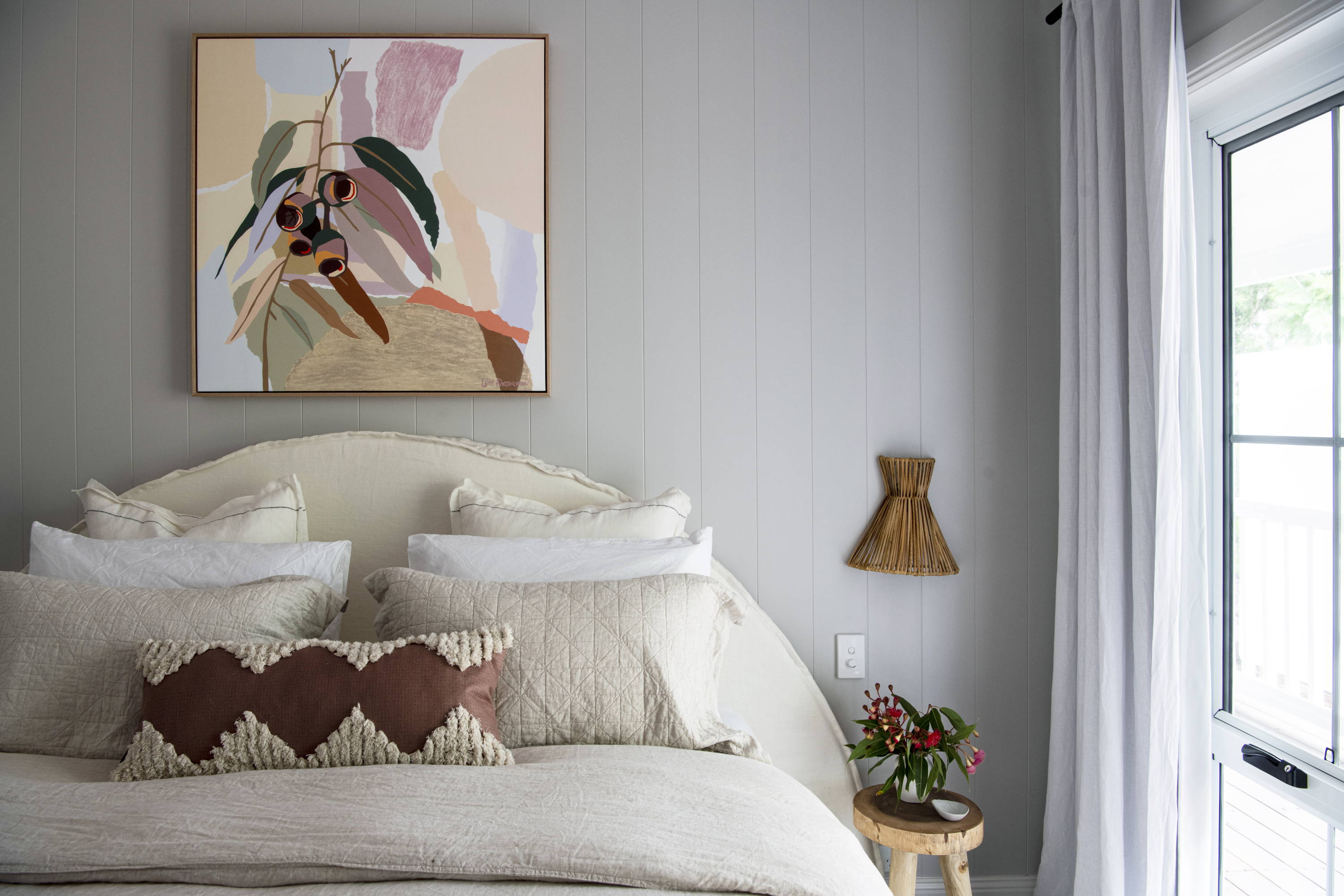 ---