Projects | Heartwood Cabin
Nestled away in the tranquil hinterlands of Byron Bay resides the ultimate serene rainforest escape. Where modern design and simplicity takes center stage, this alluring escape overflows with warmth and personality to complete the perfect weekend away.
We managed to take some time to speak with the owners and delve into the creative project that is Heartwood Cabin.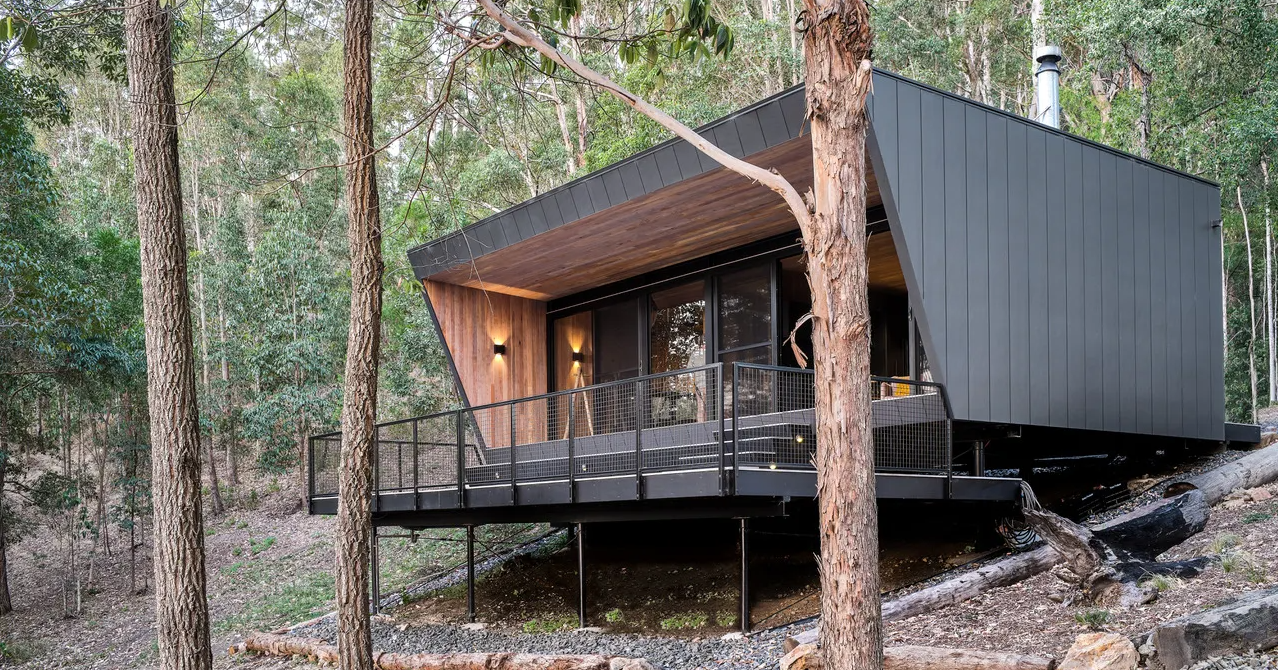 What was your must have piece or feature within the space?
I think every guest that has ever been to Heartwood will tell you their favourite part of the cabin is the outdoor bath. Set in the deck facing Woolumbin in the West, sunset is the best time for a soak. The trees towering around you, the sky turning yellow, pink and orange as the sun sets, birds flying home for the night, sounds of the bush, and a deep, hot rainwater bath which ends up under the stars after the sun sets.
Your key principals when creating your visual story?
Heartwood is obviously most influenced by the nature that holds it. Natural materials and colours and bringing as much of the outdoors in as we possibly could. Core values of the build were simplicity, beauty, sustainability, luxury and lines. It is not that we wanted to camouflage the building, but for it to be part of its surrounds. And, as an off-grid cabin, it had to be completely practical.
.Architect- Kirstin Burrowes
Buider- Berecon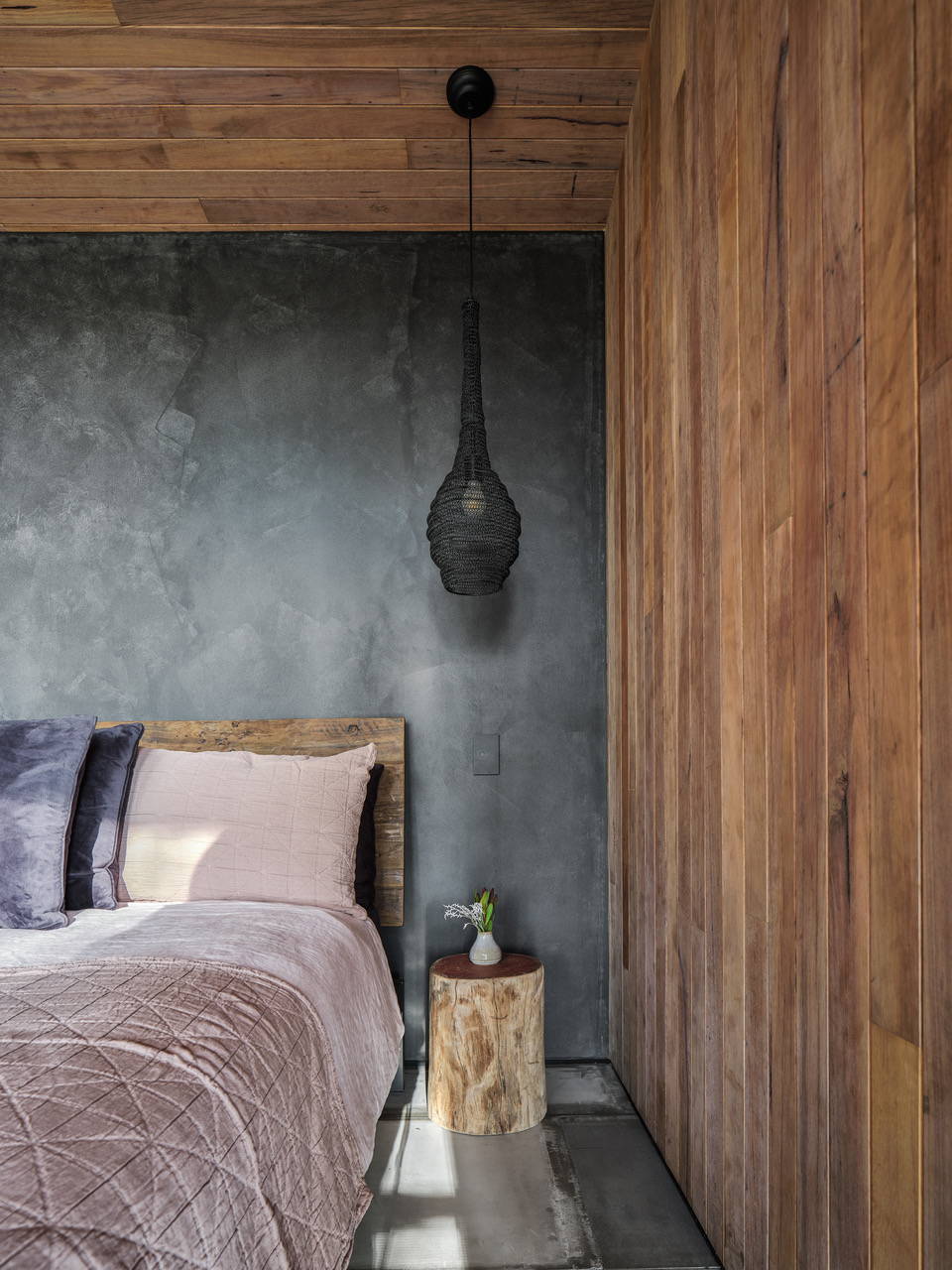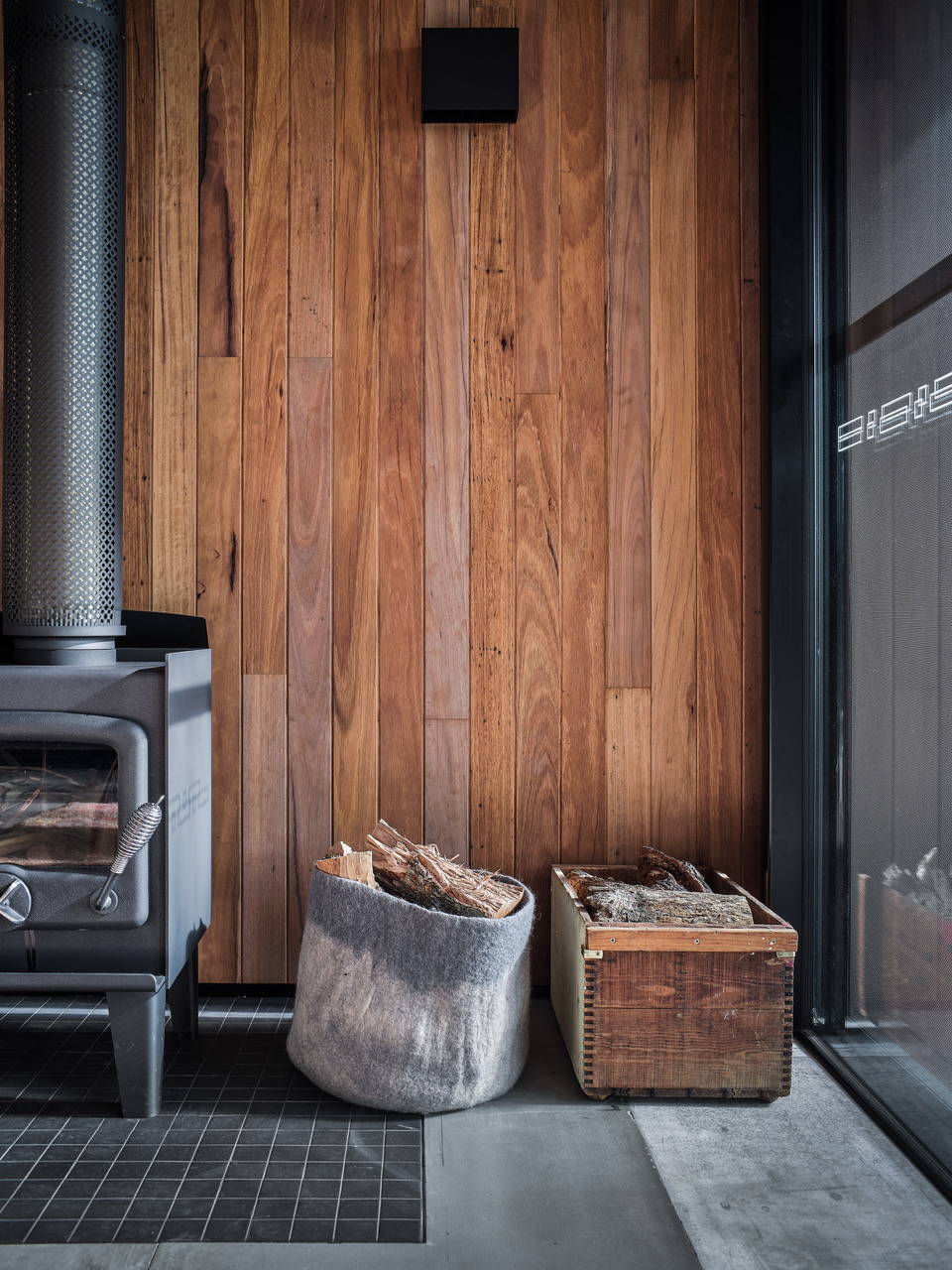 How have you used lighting? Why these pieces, what is their purpose? What mood do they help create?
Just as the building is part of the surrounding bush land, we used fittings that look to be a part of the landscape as well. The two main fixtures reflect natural materials, like stone and woven fibres. The lighting is quite low and atmospheric, with some hidden down lights when more visibility is needed.
We wanted a cosy vibe, and for the fittings to be subtle.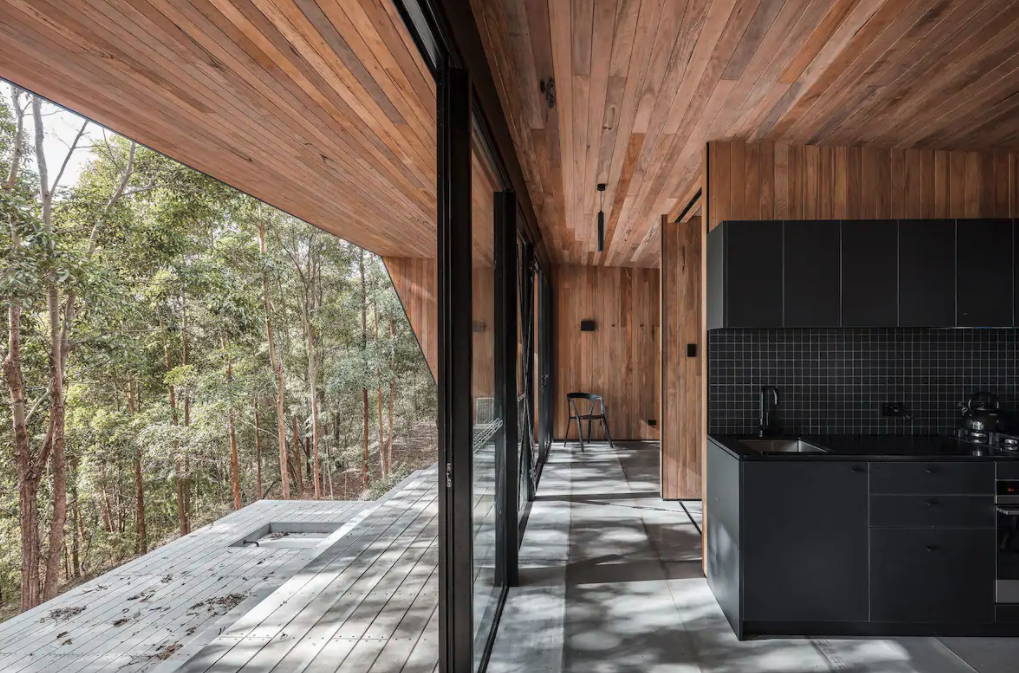 What do you hope people will feel when in the space? What was it designed for?
It was initially built as a retreat from city life, with soothing colours, immersion in nature, and only necessities around. Keeping the space minimal was important to enhancing the relaxing feeling of the cabin. We hope people feel peace and spaciousness when they enter Heartwood, and turn themselves over to the rhythm of nature while they're here.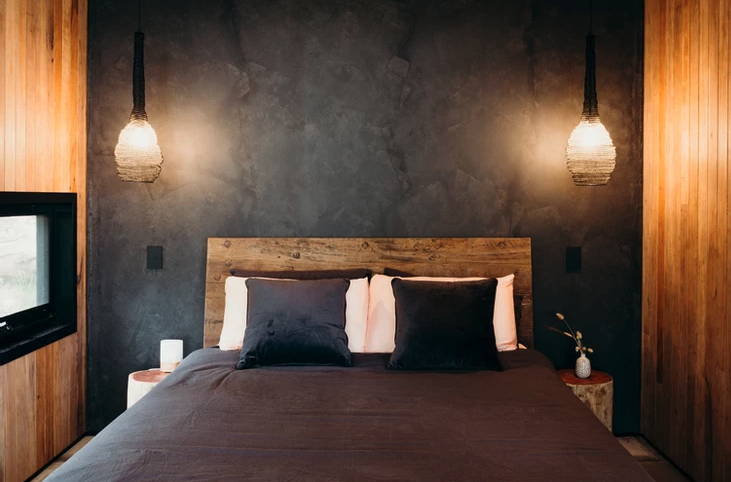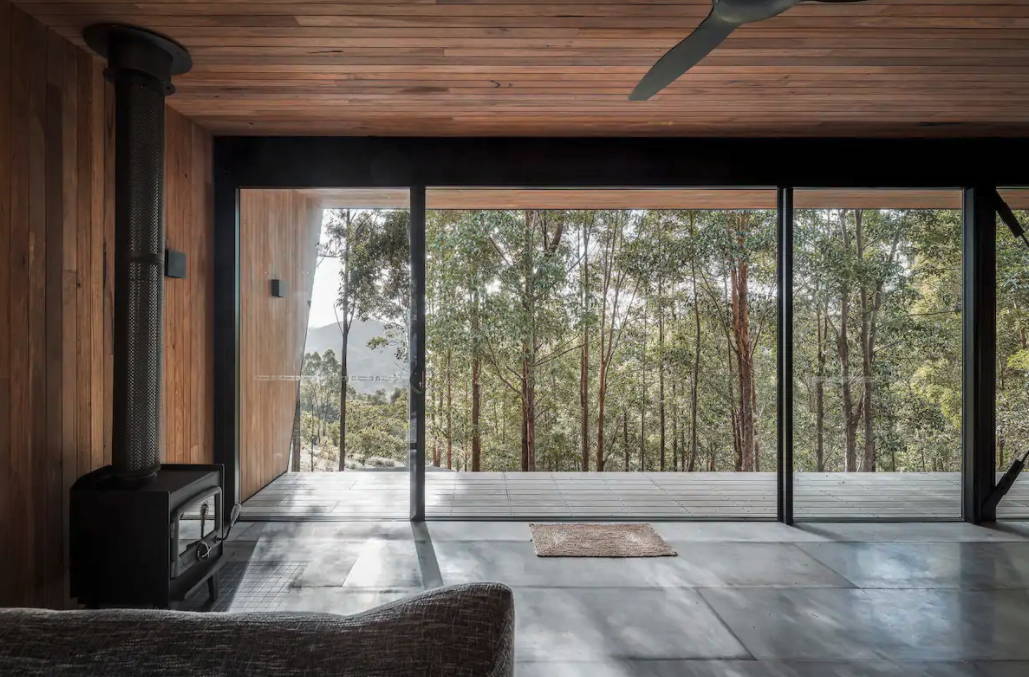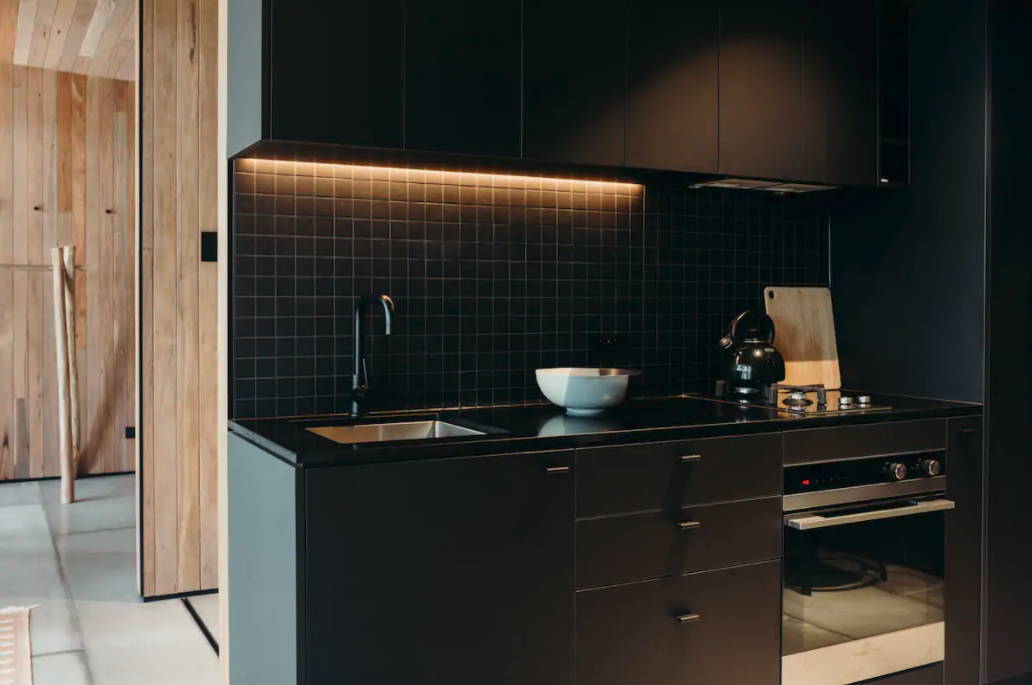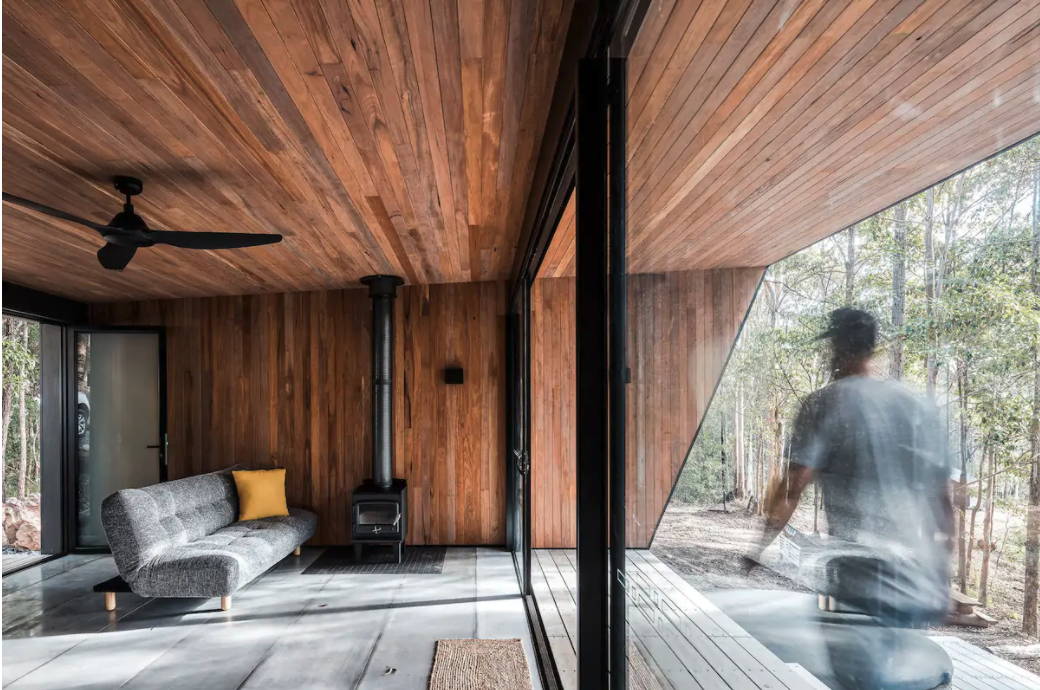 What will 2021 hold for you?
We plan to expand the orchard that is in front of Heartwood, growing more food for the family. Heartwood is already booking up for 2021, so we are excited to welcome many new guests to enjoy our little cabin. Living on the land there is always something to keep us busy, but we plan to do a lot more koala and bird watching as well.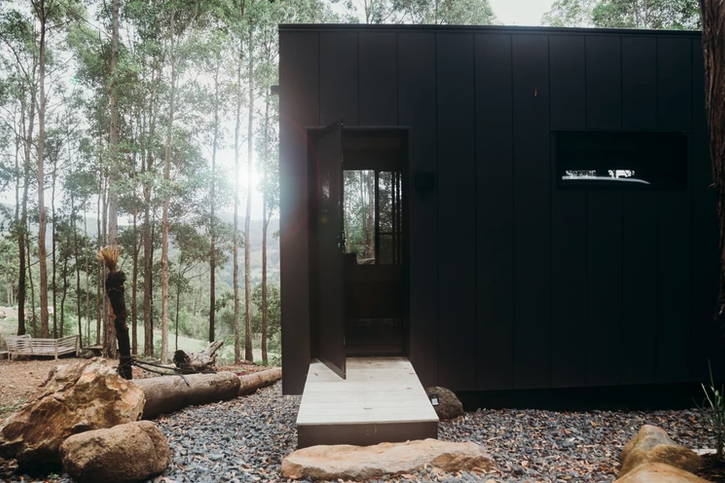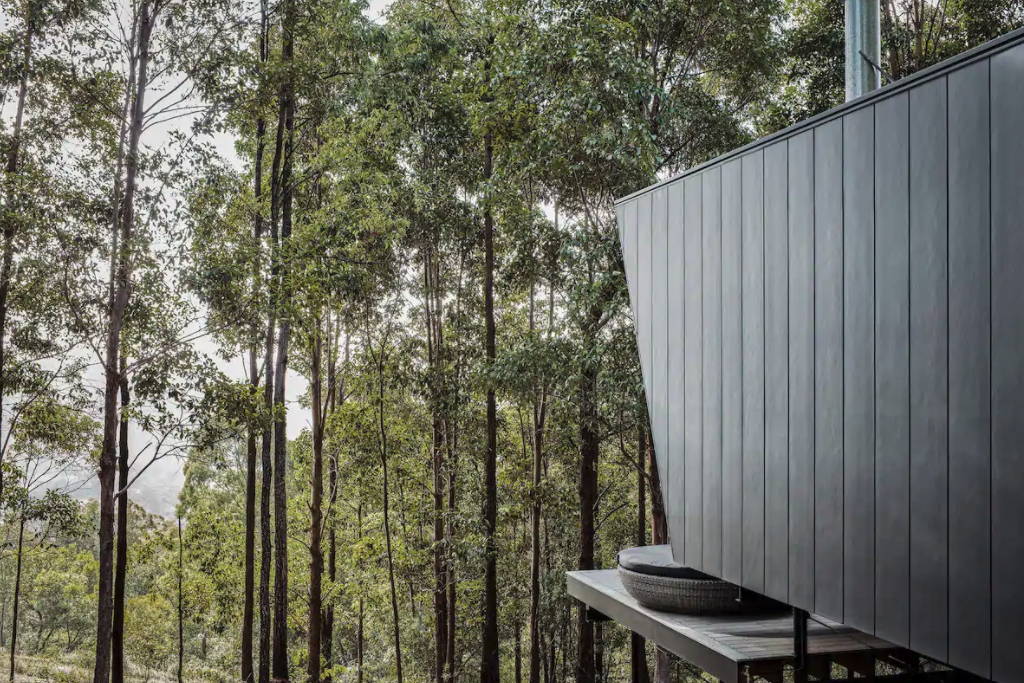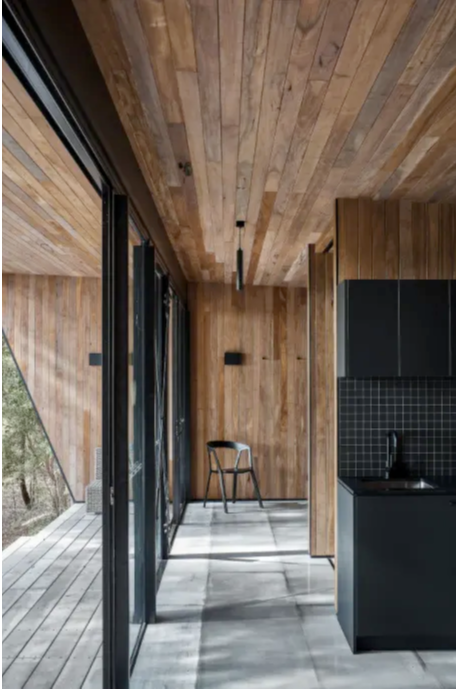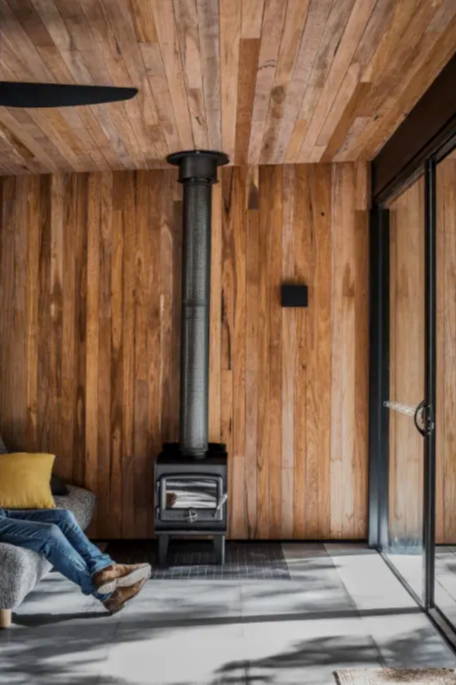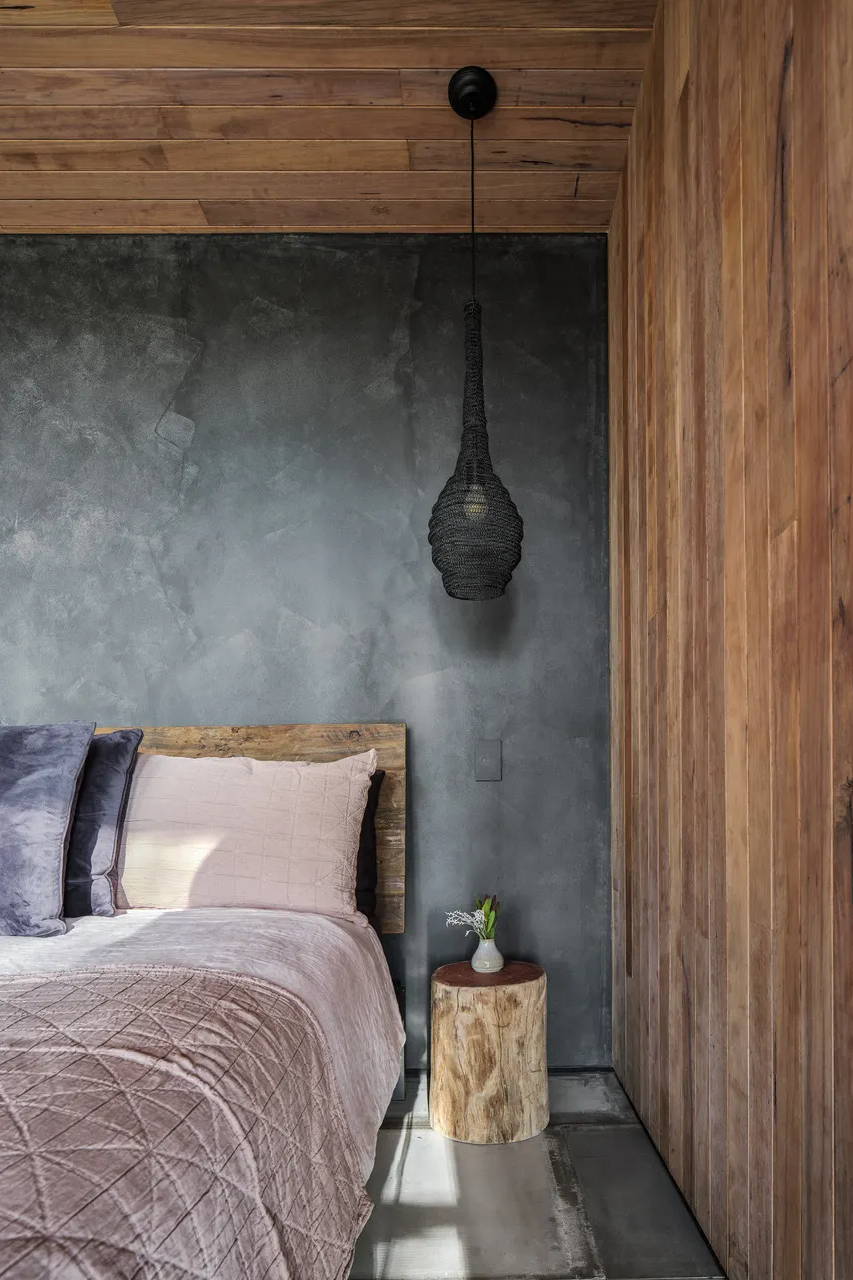 Who are you following? Your three favorited Instagram accounts?
@thelocalproject
@milkwood_permaculture
@australian_architecture_escape
What Blogs are you reading?
Rob Greenfield
Michael Cooke
IMAGES CREDITED TO: Andy Macpherson
---