Projects | The Beach House
Situated only 30 mins away from the hustle and bustle of Byron Bay town there is a secluded headland overlooking Angels Beach. Here sits quietly, The Beach House East Coast. This is the latest venture sensitively designed by Emma and Tom Lane of The Farm Byron Bay. Just as The Farm has provided a green space for the community to gather, The Beach House creates a space to focus on the preservation and conservation of our coastline. In their iconic, effortless style they have brought to life a truly memorable location and venue with offering to boot!
I was lucky enough to steel some of Emma's valuable time and hear how she managed to breathe life into this magnificent space that sees ' conservation meet celebration'.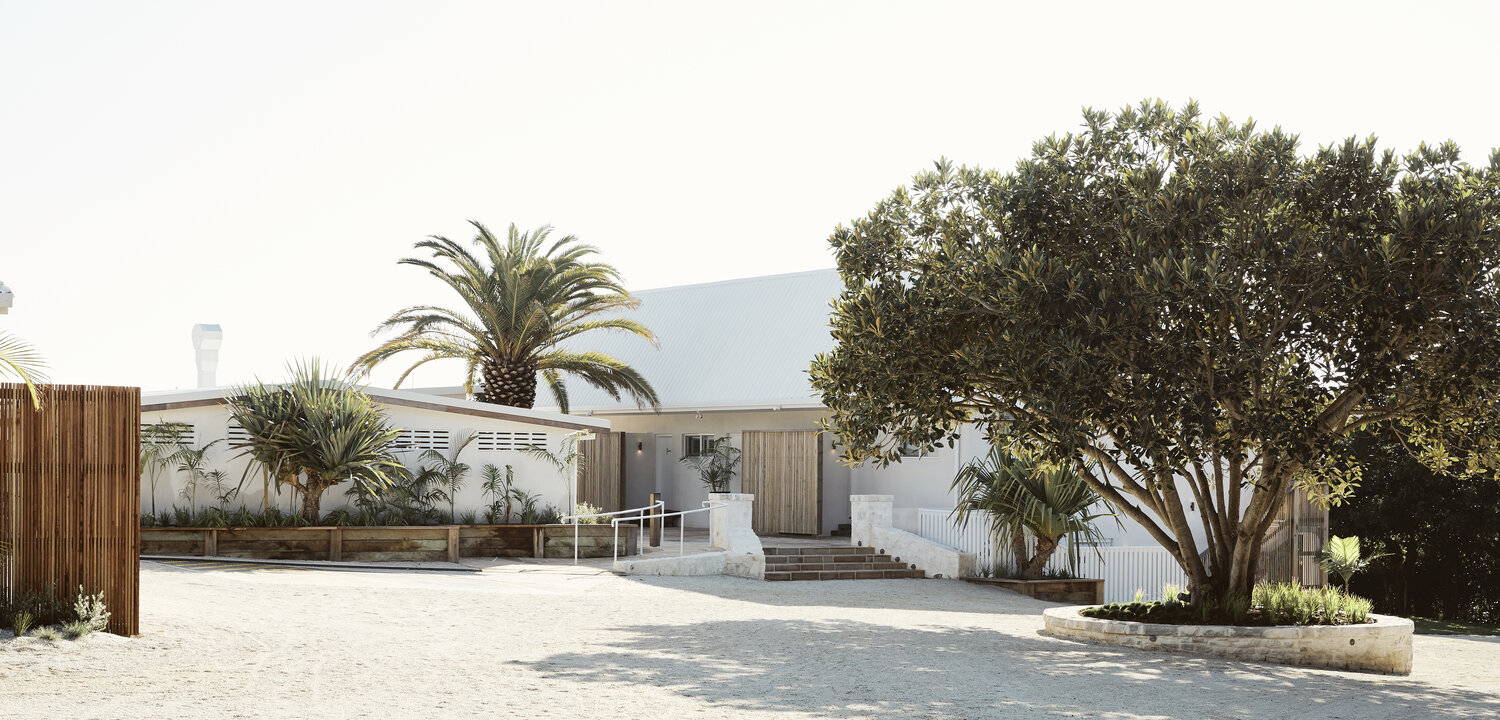 What was your must have piece or feature within The Beach House East Coast?
The feature of using plenty of raw, natural timbers and plenty of white. I aways love to incorporate plenty of natural materials and textures in my interiors, which soften the space.
Your key principals when creating your visual story?
All items chosen at T
he Beach House East Coast
relate to your values and aesthetics. For example we used nature for inspiration, which inspired the natural palette and materials used at The Beach House.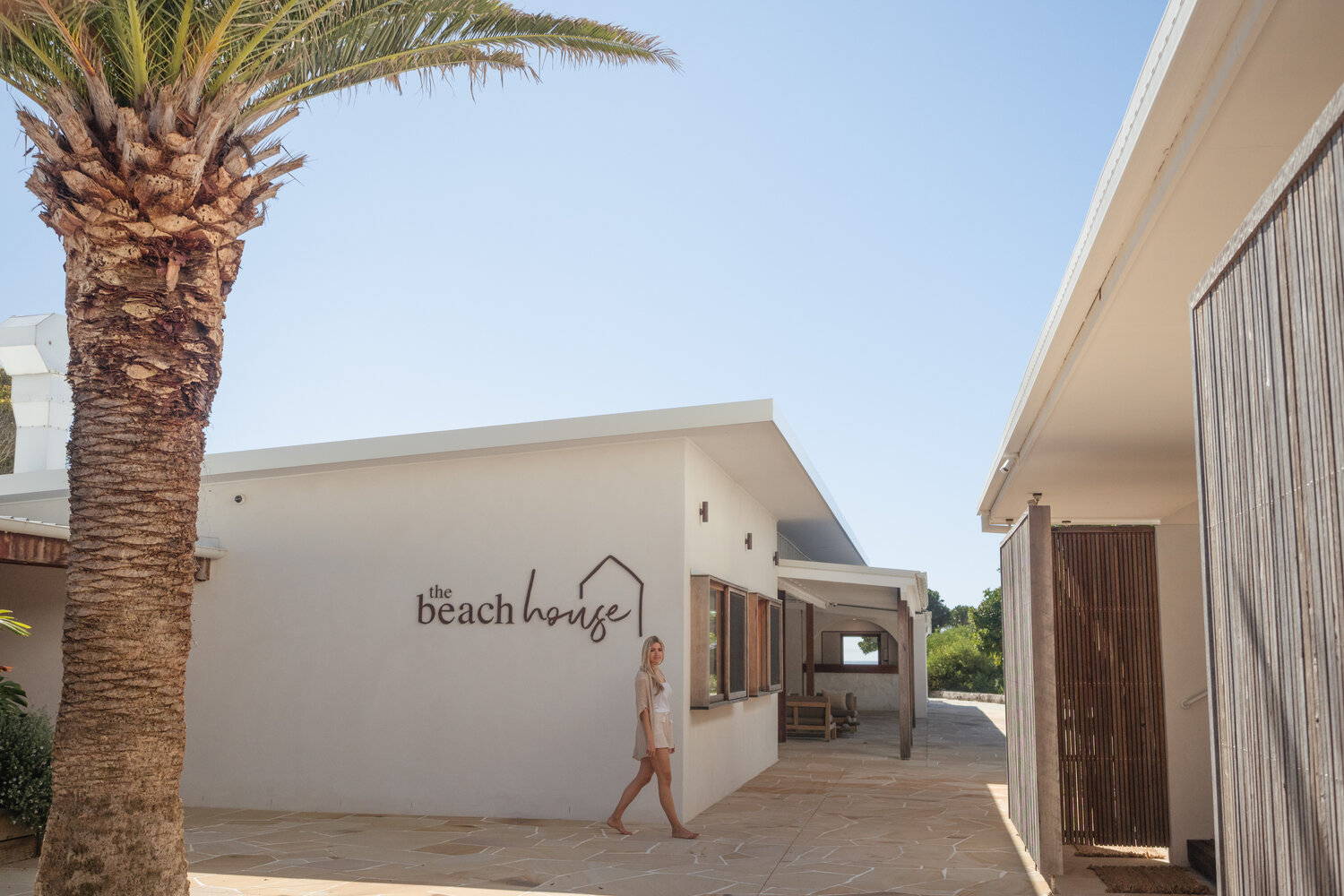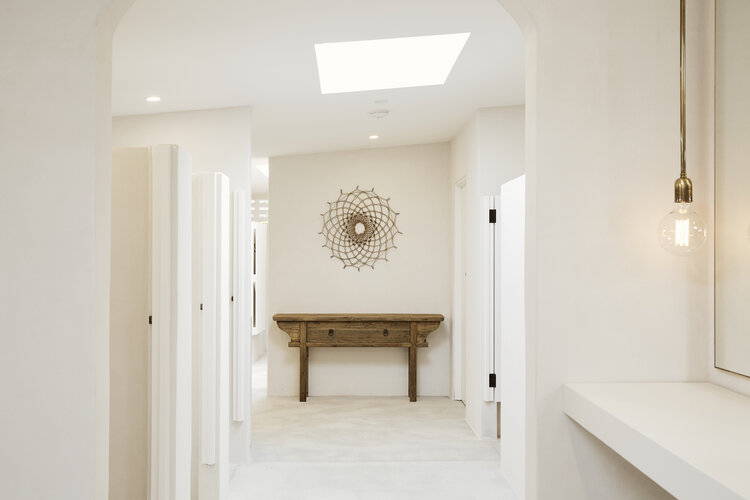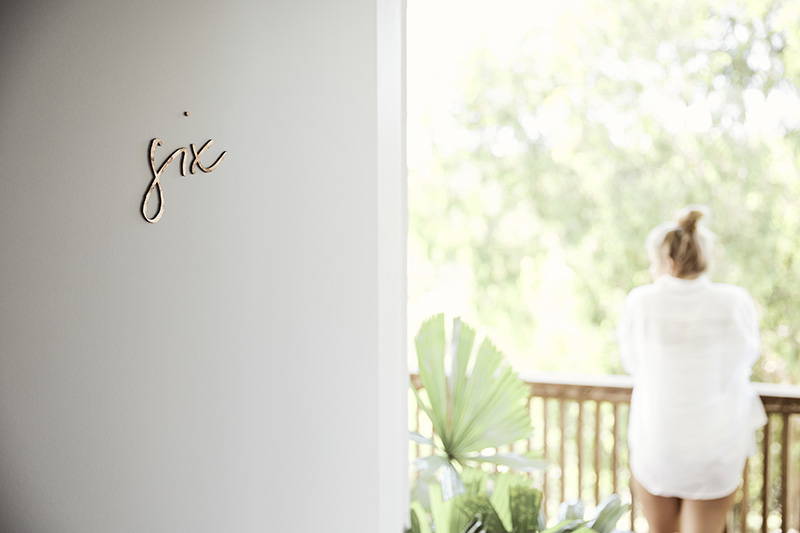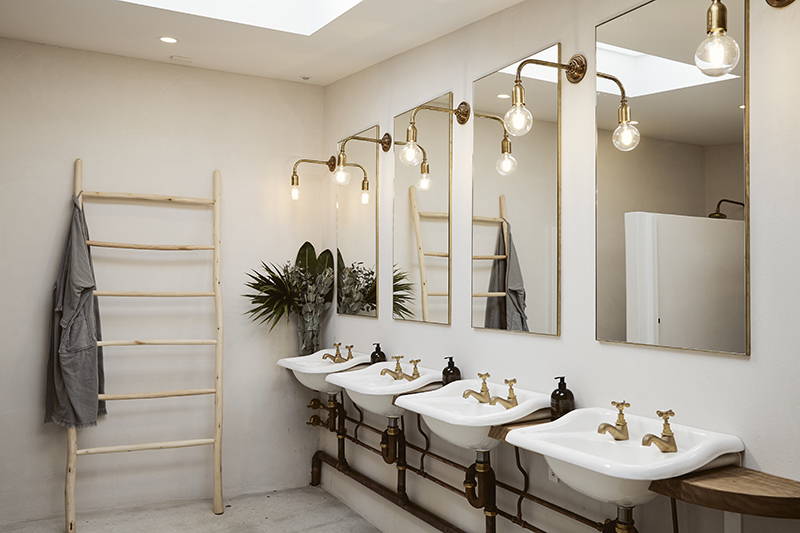 How have you used lighting? Why these pieces, what is their purpose? What mood do they help create?
We have used a variety different lighting at
The Beach House East Coast
, such as over head directional spot lights in the main function space for dining and wall lighting as well so that you can flick a switch to create different moods within the space. Once the dinner or presentation is complete, over head lightning can be switched to the wall lighting to make it more' moody' and atmospheric feel.  
Bedrooms have bedside lights, wall lights and over head lights to use for different vibes. The bathrooms have the same options but I always like a hero light that works as the main feature, for example the girls powder room has wonderful feature light over the make up area that
Mel Gubbin
from
Avenue Twenty Two
chose, which I love.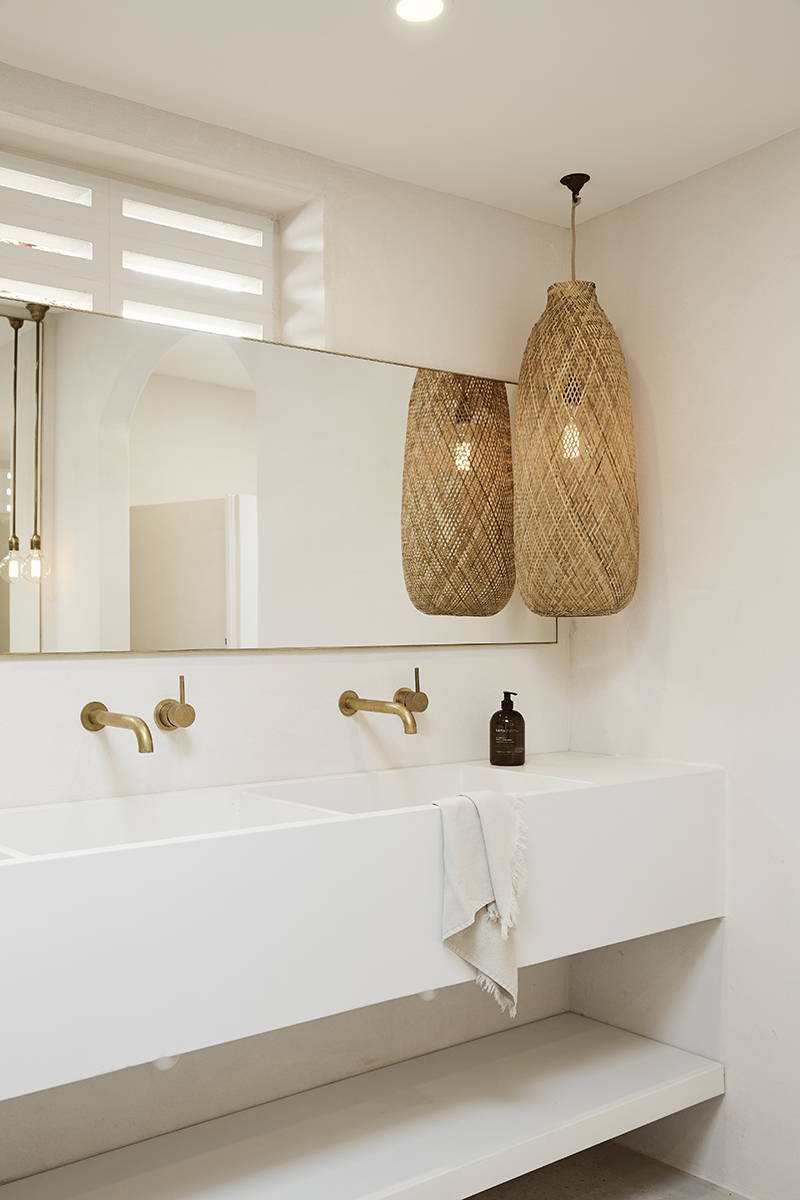 What do you hope people will feel when in the space? What was it designed for?
The space is light and easy to exist in with a sophisticated coastal feel. We have incorporated reclaimed timber in the buildings and furnishings, whitewashed walls, natural linen textures and muted earthy tones creating a fresh aesthetic that are reflective of the surrounds. We call it the 'barefoot boardroom' vibe or barefoot sophistication meaning that you feel relaxed within the space to kick your shoes off and feel like it's your own beach house or living room but at the same time a place to kick goals in.
The space has been designed to hold a variety of
corporate functions,
for
educational workshops
, retreats and product launches. We hope the space allows its inhabitants to feel relaxed yet inspired and therefore to become productive within the space.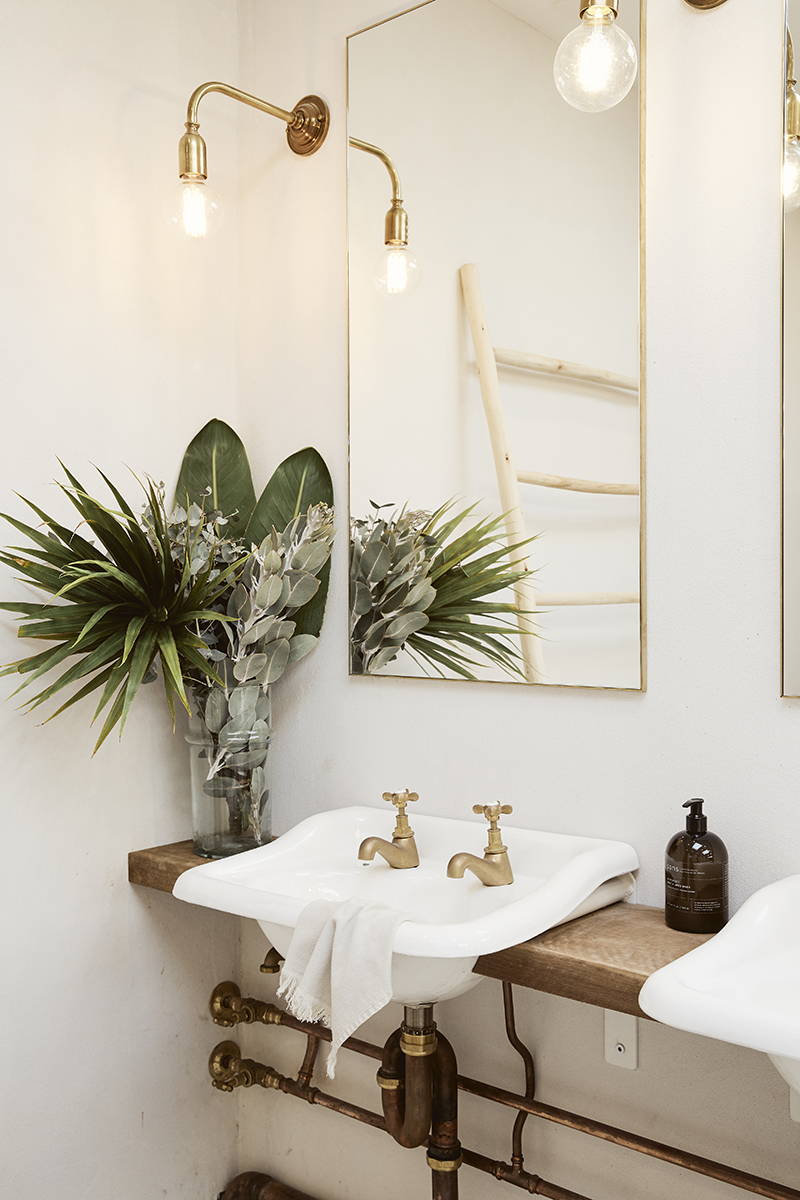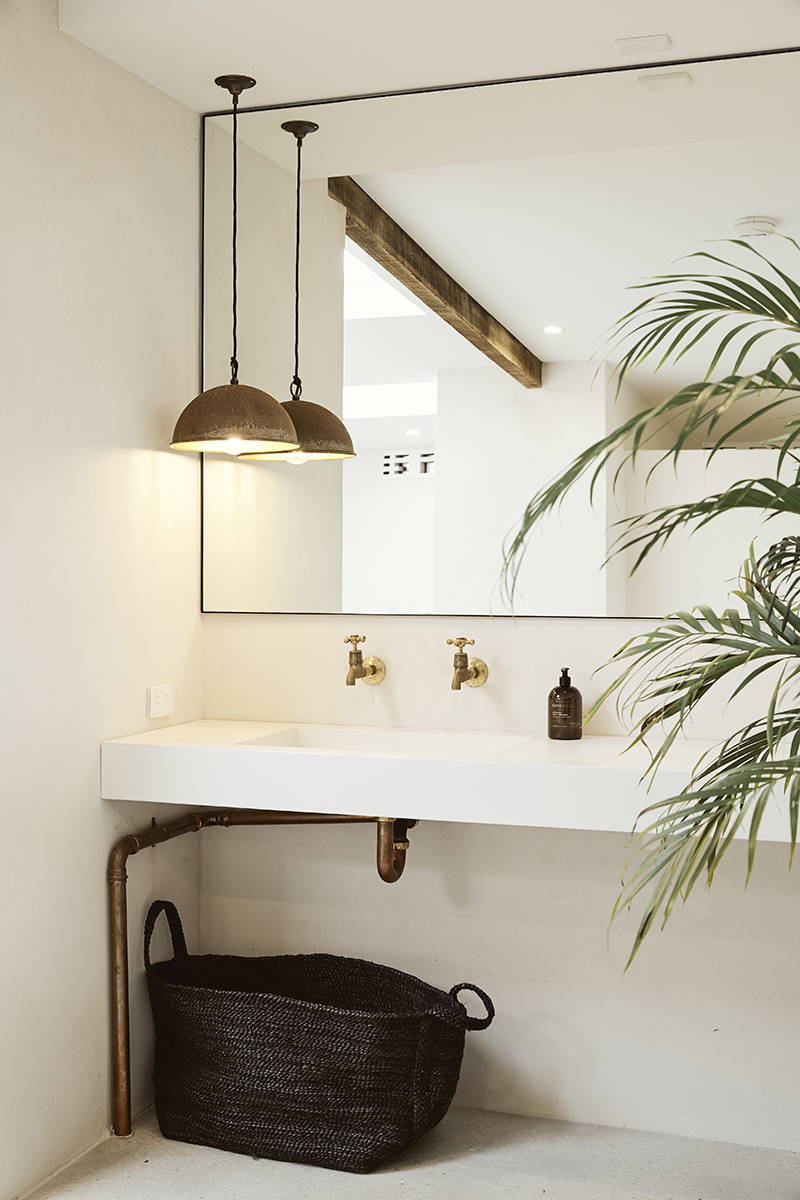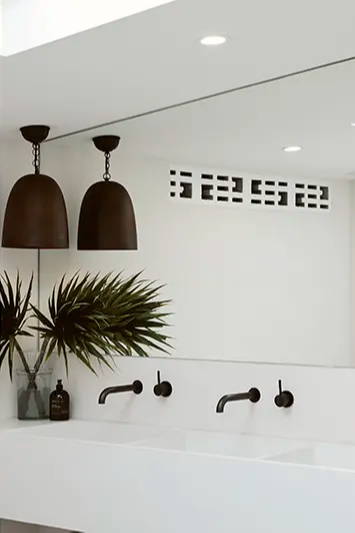 What will 2021 hold for you?
We have been hosting smaller groups of people at The Beach House East Coast in 2020, which have been wonderfully intimate however the space can actually hold up to 250 people. We look forward to welcoming larger corporate retreats and conferences in 2021.
We love how people are slowing discovering this gem hidden on the East Coast and we look forward to its gradual impact.
What do think will be trending in 2021?
I think more businesses will be looking after the welfare of their employees and more employers will be running corporate short stays and training retreats to reward and nurture their staff. These retreats/corporate sessions will be regular check ins and team building exercises off site with their team. I believe the format of these will be in more relaxed settings. Companies will look for more local options to work with travel restrictions, and maybe we will see more benefits of less travel times. Also individuals will be re-thinking about how to nurture themselves, there will be more personal retreats that help people to work on work/ life balance. I think this has been one of the benefits of being forced to slow down this year and re-look at our priorities. So how does this relate to lighting!? Lighting will be flexible in 2021 - the ability to go from strong
task lighting
to relaxed atmospheric scenes means layering your lights for multiple options. Don't just put one type of
mood lighting
in - why not go for three different zones that can be created a a flick of a switch in the one space.
What are your favourite lighting collective pieces in the space?
Who are you following?
Take 3
- take 3 pieces of rubbish! - helping to clean up our beaches in particular, we are super inspired to keep our beaches clean to help protect wildlife plus The Beach House looks out over the beautiful Angels beach so we want to protect it and beaches like it.
One Green Acre
- our resident chef and onsite caterer Sacha who's committed to using locally sourced and ethical food, his food is fresh and delicious
Avenue Twenty Two
- interior designer and stylist Mel Gubbin who helped bring the vision of The Beach House to life, love her style
What Magazines are you reading?
Yolo magazine
- curated by Yolanda Edwards, the ultimate travel magazine, so whilst we're not travelling we can still escape whilst reading the pages. Time to travel overseas in our minds, and support local tourism and travel. There's so many incredible places to visit around Australia.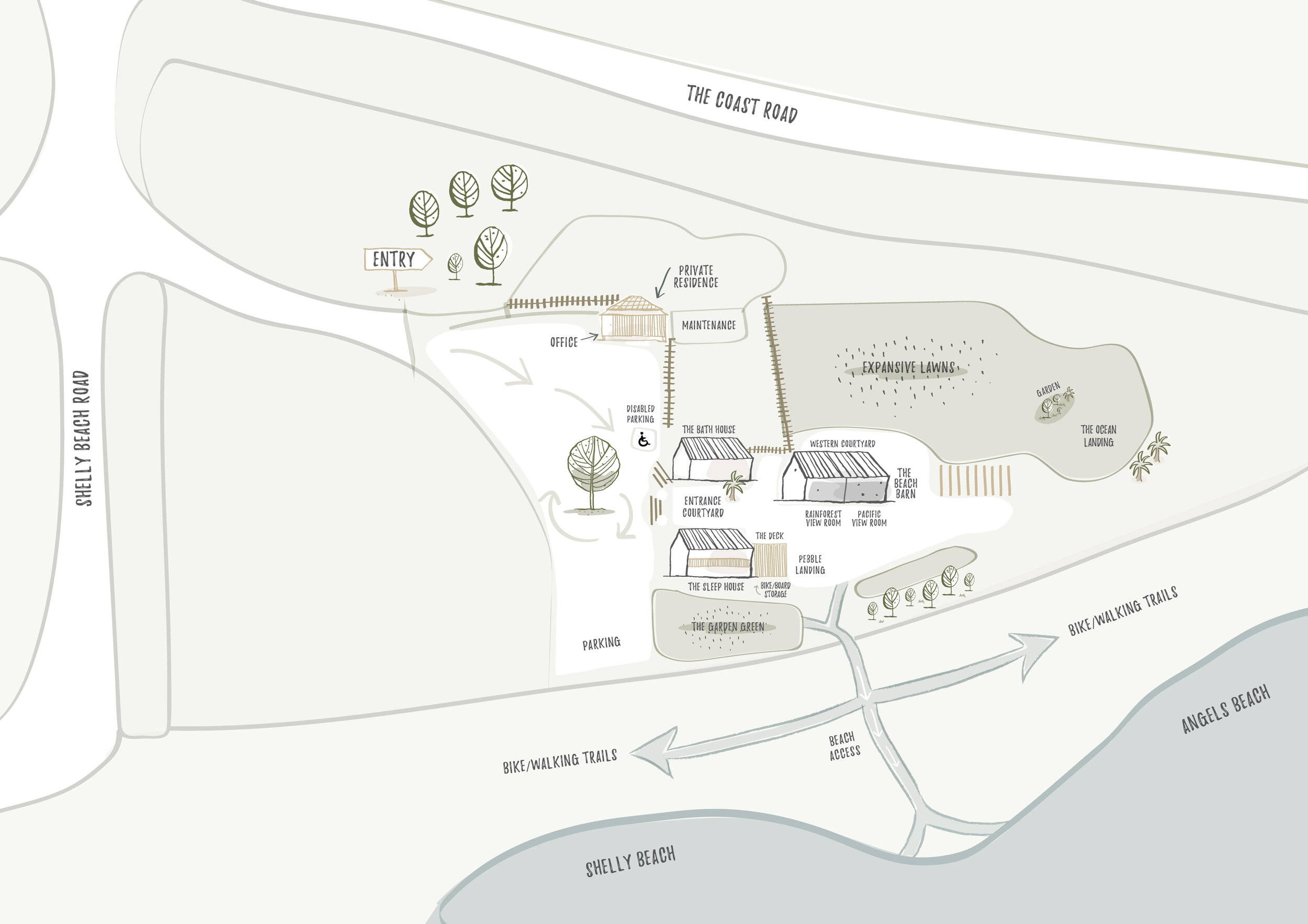 ---